Welcome to Kenwood Elementary
Mission
We, in partnership with the community, are committed to developing life-long, self-directed learners who take responsibility for a high level of achievement. Through teamwork, best practices, and support systems, students will apply their knowledge of State standards in a changing world.
DK/Kindergarten 2022-2023
2022-2023 DK/Kindergarten Orientation Presentation
What is Developmental Kindergarten?
Kenwood Hug/PTO
Kenwood Field Day Shirt Contributions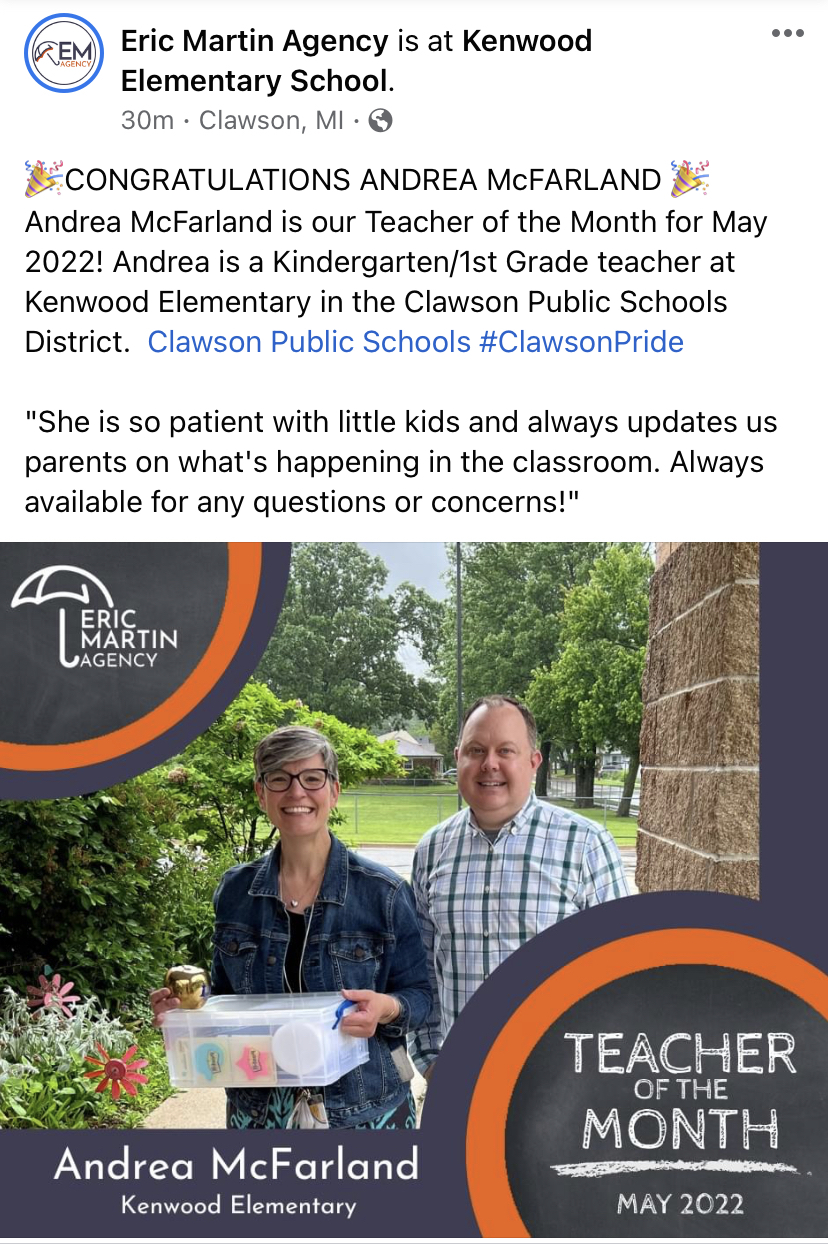 2022-2023 Grade Level Supply Lists
Calendar

Previous

January

2023

Next

S
M
T
W
T
F
S
1

Jan 1

NO SCHOOL - Winter Recess

Calendar:

Kenwood Calendar

2

Jan 2

NO SCHOOL - Winter Recess

Calendar:

Kenwood Calendar

3

Jan 3

NO SCHOOL - Winter Recess

Calendar:

Kenwood Calendar

4

Jan 4

NO SCHOOL - Winter Recess

Calendar:

Kenwood Calendar

5

Jan 5

NO SCHOOL - Winter Recess

Calendar:

Kenwood Calendar

6

Jan 6

NO SCHOOL - Winter Recess

Calendar:

Kenwood Calendar

7
8
9

Jan 9

School Resumes

Calendar:

Kenwood Calendar

10
11
12
13
14
15
16

Jan 16

NO SCHOOL FOR Students - MLK Day

Calendar:

Kenwood Calendar

Professional Development Day for Teachers

17
18
19

Jan 19

HALF DAY ALL Students

Calendar:

Kenwood Calendar

HALF DAY AM for HS/MS - Exams in AM, Dismissal at 11:30AM

HALF DAY DK-5, Dismissal at 11:25AM

20

Jan 20

HALF DAY ALL Students

Calendar:

Kenwood Calendar

HALF DAY AM for HS/MS - Exams in AM, Dismissal at 11:30AM; End of 1st Semester MS/HS

HALF DAY DK-5, Dismissal at 11:25AM; End of 2nd Marking Period

21
22
23
24
25
26
27
28
29
30
31
Elementary School Hours
8:10 am - 3:06 pm
Annual Education Report (AER)