Welcome to the Clawson Childcare Center!

Where hands-on learning begins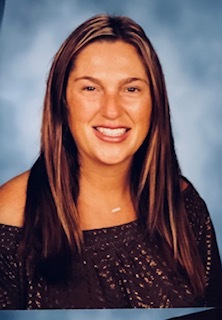 Renay

Swords, Director

Mrs. Renay has a bachelor's degree in elementary education from Oakland University. She has worked for Clawson Early Childhood Center for 24 years. She became the director in 2012. Outside of work she's busy with her 3 children: Aiden (16), Collin (14), and Lillian (10). She also has 2 dogs Shelby, and Maximus.

To reach Before and After Care Staff (not during school hours):
Schalm Elementary: (248) 655-4955
Kenwood Elemenary: (248) 655-3816

Childcare Employee Standards
All employees are certified in infant and adult CPR and first aid yearly.
All employees are required to take Safe Sleep, Blood Borne Pathogens, and Child Neglect auto-tutorials.
All employees are required to take 15 credits of childcare related training classes yearly.
Background checks through the Michigan State Police and LiveScan Fingerprints are performed prior to hiring all employees.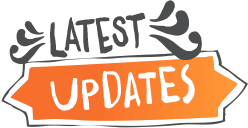 Childcare Illness and Health Care Plan
Illness and Health Care Plan
It is required that a child be kept home or will be sent home from childcare if he/she has:
A fever (must be fever-free for 24 hours without fever reducing medication)
An infectious runny nose (green)
A severe cough
Been vomiting within the last 24 hours
Been on antibiotics less than 24 hours
3 or more episodes of diarrhea in a 24 hour period
Suspicion of a communicable disease or contagious rash
If a child becomes ill while at the center, parents will be contacted to pick up the child. In the event the center is unable to contact anyone, the child will be separated from the program (as not to expose the other children), and made as comfortable as possible until a parent or designated person arrives. No medication will be administered without written parent permission. It is imperative that you not send your child when he/she is ill or has a possibly contagious disease. In the event of a contagious ailment, please report it to the center in order that we may inform other parents as well as the health department. If staff suspects a communicable disease or contagious rash, parents will be notified and a doctors note will be required to return to childcare.
We follow the Oakland County Health Departments recommendations for excluding children from care when a contagious disease is present. The link for the reference chart is available below as well as on the main childcare page.
HANDWASHING
All children and staff are to wash hands before handling food, after use of restroom, and regularly during the day. Hand washing signs are posted on either the sink mirror or paper towel dispenser and at elementary schools.
HANDLING CHILDREN'S BODILY FLUIDS
Staff must wear gloves at all times when handling children's bodily fluids. Hands will be washed immediately after handling fluids. Soiled clothing is removed from child and placed in a plastic bag to be sent home.
CLEANING AND SANITIZING
All table surfaces are cleaned and sanitized between each activity. Toys are sanitized once a week, daily in Infant and Toddler rooms, with a mixture of bleach and water. Custodians clean rooms in the evening including sinks and bathrooms.
CONTROLLING INFECTION
Children exhibiting signs of infection are separated from other children and sent home immediately. All surfaces and toys are disinfected. Hand washing is the best way to prevent the spread of illness so procedures are gone over with children to ensure proper technique. Parents are made aware of when their child may be excluded from child care. Communicable disease charts (follow link below) are posted for staff to be aware of symptoms.
http://www.oakgov.com/health/assets/Documents/medical_services/cd_reference_chart.pdf
Clawson Childcare Center Closing Policy
In the event that Clawson Public Schools must close due to weather, the Clawson Childcare Center must close as well.
There would not be enough staff available during the day to care for school age children at Kenwood and Schalm.
In addition custodial staff must be present in the building when we are open. In the case of a school closing the custodial staff are not present.
You will not be charged for a school closing day. Your account will be credited for the days we must close.
We apologize for any inconvenience this policy may cause and thank you for your patience and understanding!
WELCOME TO THE INFANT ROOM!
Meet the Staff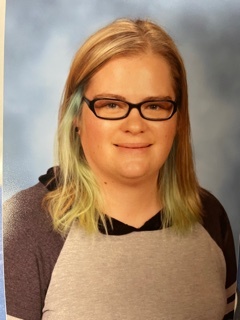 Ms. Angela– Lead Teacher
Ms. Angela has been with us since August 2017. She comes with over 15 years experience from children 6 weeks up to 12 years old. she has a love for working with the babies and spending her days cuddling and caring for them. Ms. Angela loves to go camping and four wheeling with her brothers and their families!
Ms. Megan- Assistant Teacher
Ms. Megan has worked for Clawson Childcare since 2016. She hasa passion for the infants and finds happiness watching them grow. Megan has two children of her own, Ava and Elinora, who also attend Clawson and childcare here at Baker.
INFANT ROOM DAILY SCHEDULE
6:30a-9:00 – Drop off and breakfast time along with free play/exploration.
9:00-11:00 – Quiet time for naps. Structured play, story time and fulfilling goals will take place for babies who are awake.
11:00-1:00p – Lunchtime along with free play/exploration.
1:00-3:00 - Quiet time for naps. Structured play, story time and fulfilling goals will take place for babies who are awake.
2:00-3:00 – Walk. Weather permitting along with the age and health of each infant.
3:00-6:00p – Snack time along with free play/exploration and pick up.
* All times are approximate and very broad due to the vast difference in each infant's schedule. The times are based on a typical day in the infant room.
*Loving and meeting the needs of each infant is our number one goal, following a schedule and meeting goals come second.
*Diapers are changed for each infant every two hours and at every bowel movement.
In this area you can find general information about our room and important documents for enrolling. Please contact us if you have any questions!

Health Appraisal


Infant Room Handbook


Medication Permission Form


Ointment Permission Form


Website Permission Form
WELCOME TO THE ONES ROOM!
The children in this classroom range from 1 year-2 years old. So many developmental milestones happen during this age range. The teachers in this classroom are dedicated to helping each of these little friends meet every milestone while having fun! In the ones classroom, the children learn communication skills such as sign language and words, fine and gross motor skills, playing with friends, and so much more.
Ones Room (248)-404-2608.
kayla.mikolowski@clawsonschools.org
Meet the Staff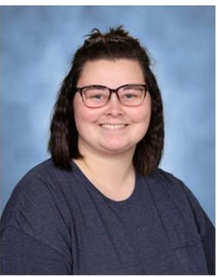 Ms. Kayla– Lead Teacher
Ms. Kayla started with with us in October 2019. She has her CDA in Infant and Toddlers and is attending Oakland University for her Bachelor's Degree in Early Childhood education. She has over 8 years of experience and a young toddler of her own. The toddlers are her favorite because they are building their own personalities and she loves to help them grow and learn!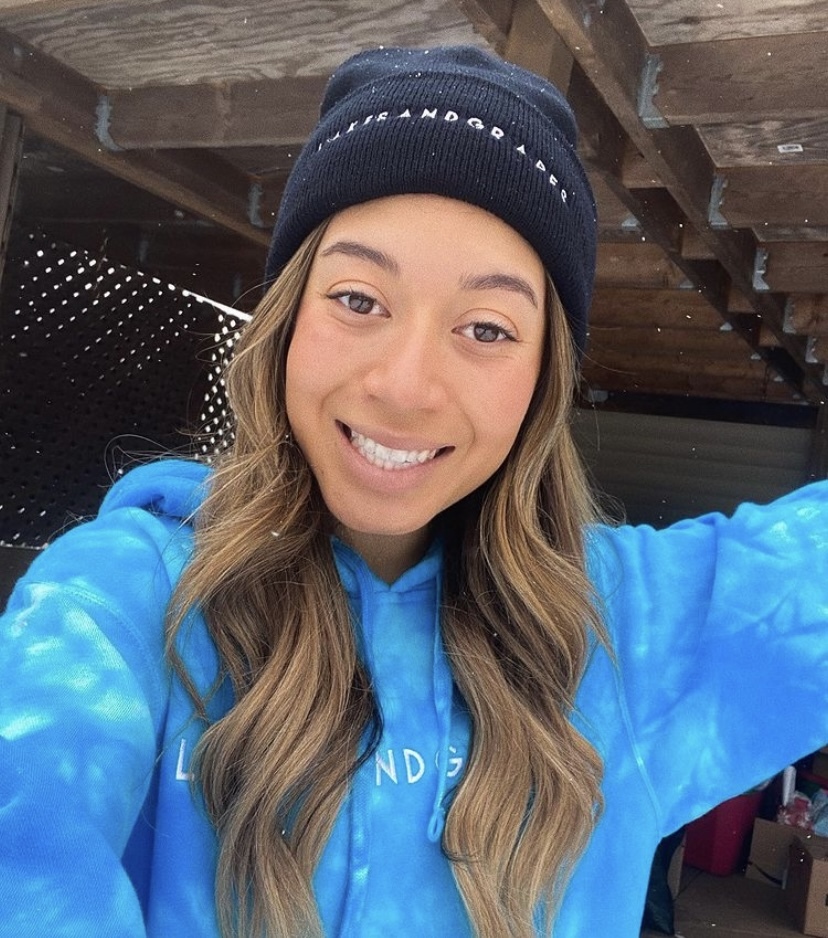 Ms. Jenna– Assistant Teacher
Ms. Jenna has been working with children for over 10 year with babysitting nieces and nephews and coaching toddler gymnastics. Her passion is working with children and being with them as much as she can! She is currently in school to pursue her goal as a Pediatric Speech-Language Pathologist
Ms. Megan– Assistant Teacher
Ms. Nettie- Assistant Teacher
WELCOME TO THE TWOS ROOM!
Phone 248-655-4439
cortney.guerrero@clawsonschools.org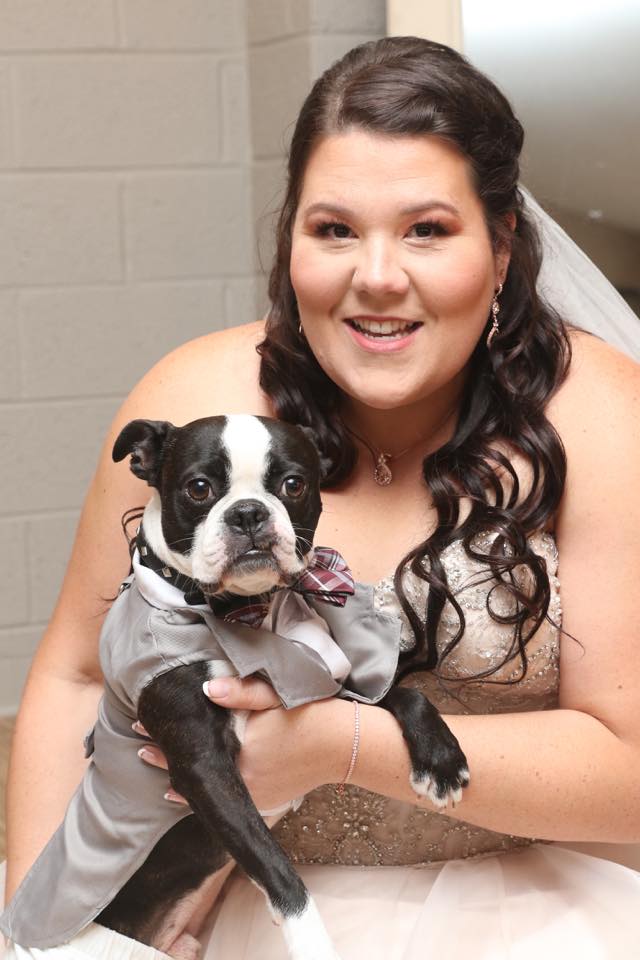 Mrs. Cortney - Lead Teacher
Mrs. Cortney has worked with children for over 13 years and has been with Clawson Childcare since March 2015; she came to us after student teaching at Schalm Elementary! She received her bachelor's degree in Elementary Education from Baker College and has been the lead in our Two's room since the fall of 2015. In her spare time, she enjoys attending concerts and strolling the aisles at target! But overall, she loves spending time with her husband, family, and friends, and being a mom to her Boston Terrier Remy!
Ms. Dee -Assistant Teacher
Ms. Dee has working with children for over 25 years and comes with lots of experience. She has been here since October 2019. She also has an Early Childhood Degree. She has 3 children of her own and loves working with young children!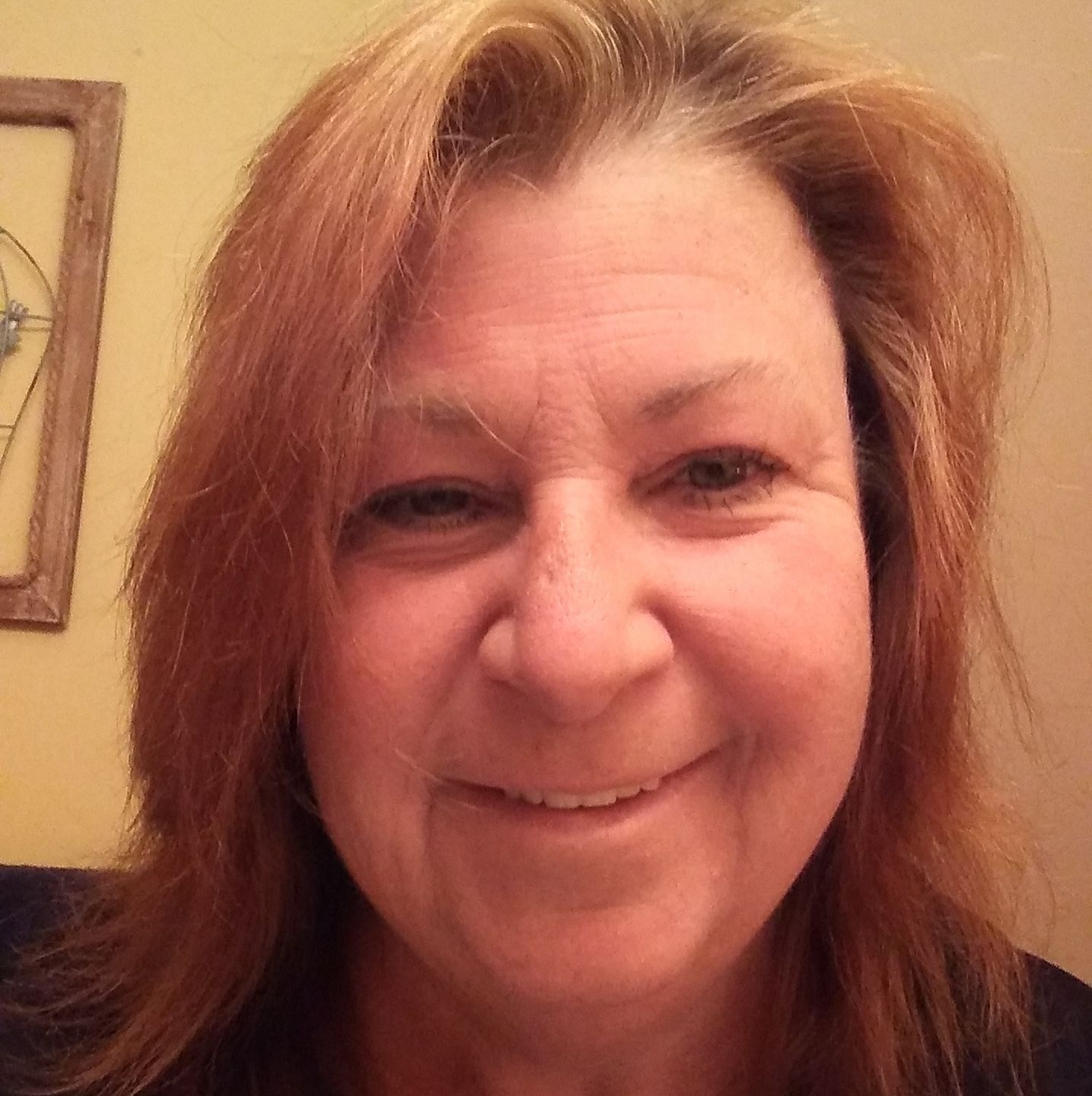 Mrs. Julie - Assistant Teacher
Miss Julie has been working with children since 1975. She started out babysitting, nannying and at in-home daycares. She moved on to daycare centers and eventually ended up with us here in Clawson. She's been caring for our kiddos for 10 years. She has 3 grown children and 3 grandchildren. She has enjoyed being a mother, grandmother, and caregiver. Her passion is to help precious young minds grown and learn while in a nurturing, safe environment.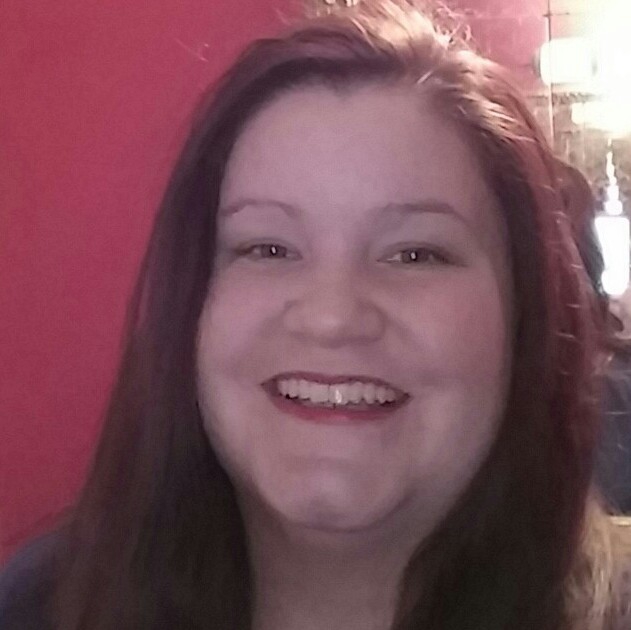 Mrs. Jeni- Assistant Teacher
Ms. Nettie-Assistant Teacher
Ms. Ti- Assistant Teacher

Daily Schedule

Sample Lesson Plan
Welcome to Lower Pre-K!
Phone (248) 404-2607
brandy.schwanitz@clawsonschool.org
Meet the Staff: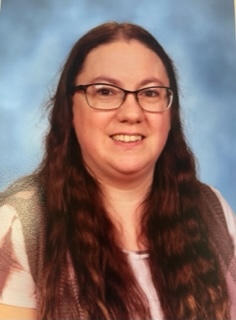 Mrs. Brandy - Lead Teacher
Ms. Brandy has been working here at Clawson Child care since June 2019. She was a Girl Scouts leader for 7 years and comes with over 20 years of experience. Ms. Brandy loves to watch the children grow. and finds so much joy in the three year old classroom.

Mrs. Mary - Assistant Teacher
Ms Mary has enjoyed working with children in some way for over 30 years, from being a nanny, substitute teaching then coming to Clawson Childcare in 2007. She has her early childhood bachelors degree from Rochester College. She started working here in the toddler room, then moved to teaching in the three's room in 2015. Ms Mary loves teaching children through play and exploration as well as providing meaningful experiences.
Mrs. Caroline- Assistant Teacher
Mrs. Crystal- Assistant Teacher
Miss Caroline has been with CCC for since summer 2015. She is a lunch/recess helper at Schalm Elementary and a crossing guard before and after school. She helps in LPK in the evenings as the day winds down. She also helps during the summer months with field trips and childcare at Baker and summer camp too.

Daily Schedule
Welcome to the Upper Pre-K Room!
We love to learn, laugh, and play!
Phone: 248-404-2606
cheryl.hacker@clawsonschools.org
Meet the Staff!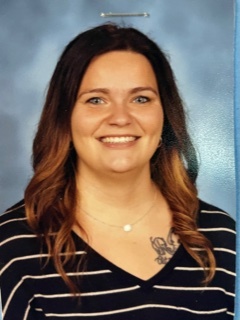 Ms. Cheryl - Lead Teacher
Ms. Cheryl has a bachelors degree in Early Childhood Education from Rochester College. She has been working with children for the past 10 years, and here at Clawson Childcare Center since December 2015. She has experience with all ages of children but finds passion with the 4 year old classroom. She ahs two girls of her own and spends her days at softball and playing outsdie with them.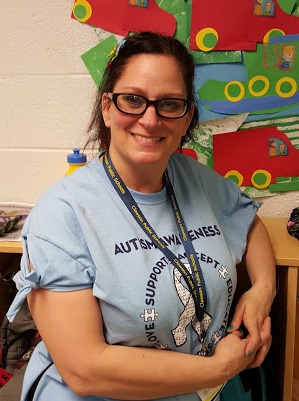 Mrs. Giget - Assistant Teacher
Mrs. Giget has worked with Clawson Child Care since April 2016. Her family is a part of our Clawson community as her two school-age children attend Clawson Public Schools. She is a mother of 3 and is involved with her childrens' softball adventures. She loves doing crafts too! Mrs. Giget has worked in the elementary with the ASD program and as a lunch aide.

Daily Schedule
Before and After School Care Information
Before and After School Care
Hours of Operation: 6:30 am-8:10 am and 3:10 pm-6:00 pm
Half Days: 11:25 am - 6:00 pm
No School Days and Vacation Weeks: 6:30 am - 6:00 pm

Please check our calendar (to the right) for details about 1/2 days and No School days and where our school-age care will be held. Care will be provided sometimes at both elementary buildings OR sometimes the kids will be bused from one to the other. These circumstances revolve around staffing and building maintenance. Please be aware of the location. We will also post signs at the buildings as a reminder.
Contact Information
Kenwood Multi-Purpose Room (248) 655-3816 Site Supervisor is Ms. Stacy Ish
Schalm Multi-Purpose Room (248) 655-4955 Site Supervisor is Ms. Jennifer Thompson

These numbers are only answered during before and after school hours. If you need to speak to the director, Renay Swords, during school hours please call (248) 655-4421.
How do I register?
You can obtain paperwork from the link on the website or by contacting the main childcare office at (248) 655-4421. Once all paperwork has been completed, it is to be returned to the childcare office with the registration fee and one week deposit. Children are not considered registered until all paperwork is completed and fees are received.
Welcome to SUMMER CAMP!
Summer camp 2023 is fast approaching. Registration is now available! Compete and return to Renay!
/downloads/childcare_center/summer_handbook_2023.pdf
/downloads/childcare_center/3128_001_2_1.pdf
/downloads/childcare_center/summer_2023_field_trip_schedule_k-5.pdf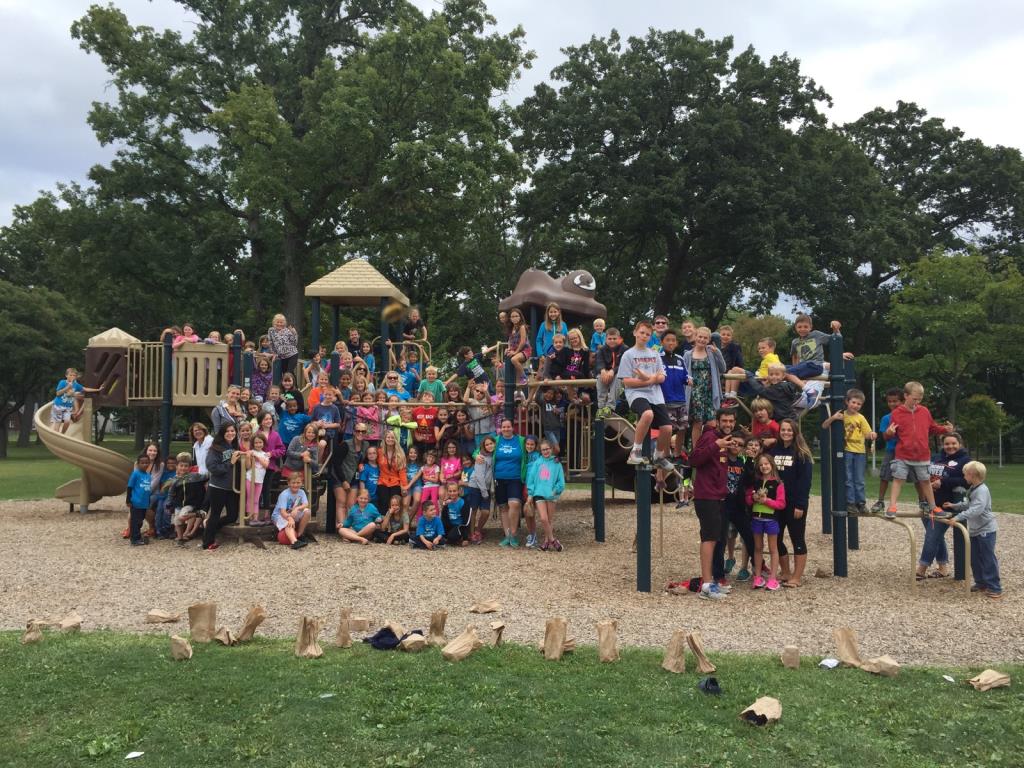 Summer Camp Staff: