Welcome to Clawson High School
HOMECOMING 2022 ~ "Candyland"
Game-Friday, Oct 7th ~ Dance-Saturday, Oct 8th
Vote for Homecoming Court! "Ballots" will be posted in your Google Classroom - stayed tuned for voting window to open!
The Homecoming Dance is Saturday, October 8th - 7:00-10:00pm in the HS Cafe. Tickets are on sale! You will be able to purchase tickets during lunch or see Ms. Hackney before or after school in her classroom #223. Buy your tickets soon. Price goes up to $15 after Oct 5th.
If you plan to bring a Guest to the Dance you must complete a form in the main office. One Guest per CHS Student, No MS Students, Guest must be under 20 years of age. Forms must be returned to the office by Thursday, Oct 5 - 3pm.
Spirit Week Dress Up Days Mon-Pink Out, Tues-Jersey, Wed-Character, Thurs-Homecoming T-shirt Day, Fri-Blue&Gold
Class Homecoming T Shirt please complete the form posted to your Grad Year Google Classroom. $10 payment to either Ms. Hackney or Ms. Cotter. T Shirts will be passed out during Seminar on Wednesday, October 5th. There are extra T Shirts for sale in Ms. Hackney's Room #223 for $10.
Pep Rally - October 7th during 6th hr in the HS gym - CASA & OSTC Students that would like to be excused from their classes need to sign up in the Main Office.
Homecoming Parade - October 7th- leaves for the city park at 5:30pm - CHS circle drive - All students are welcome to walk with your class.
Homecoming Game - October 7th - 7pm - Stadium Field at the City Park - $6 Admission - purchase your tickets through - GoFan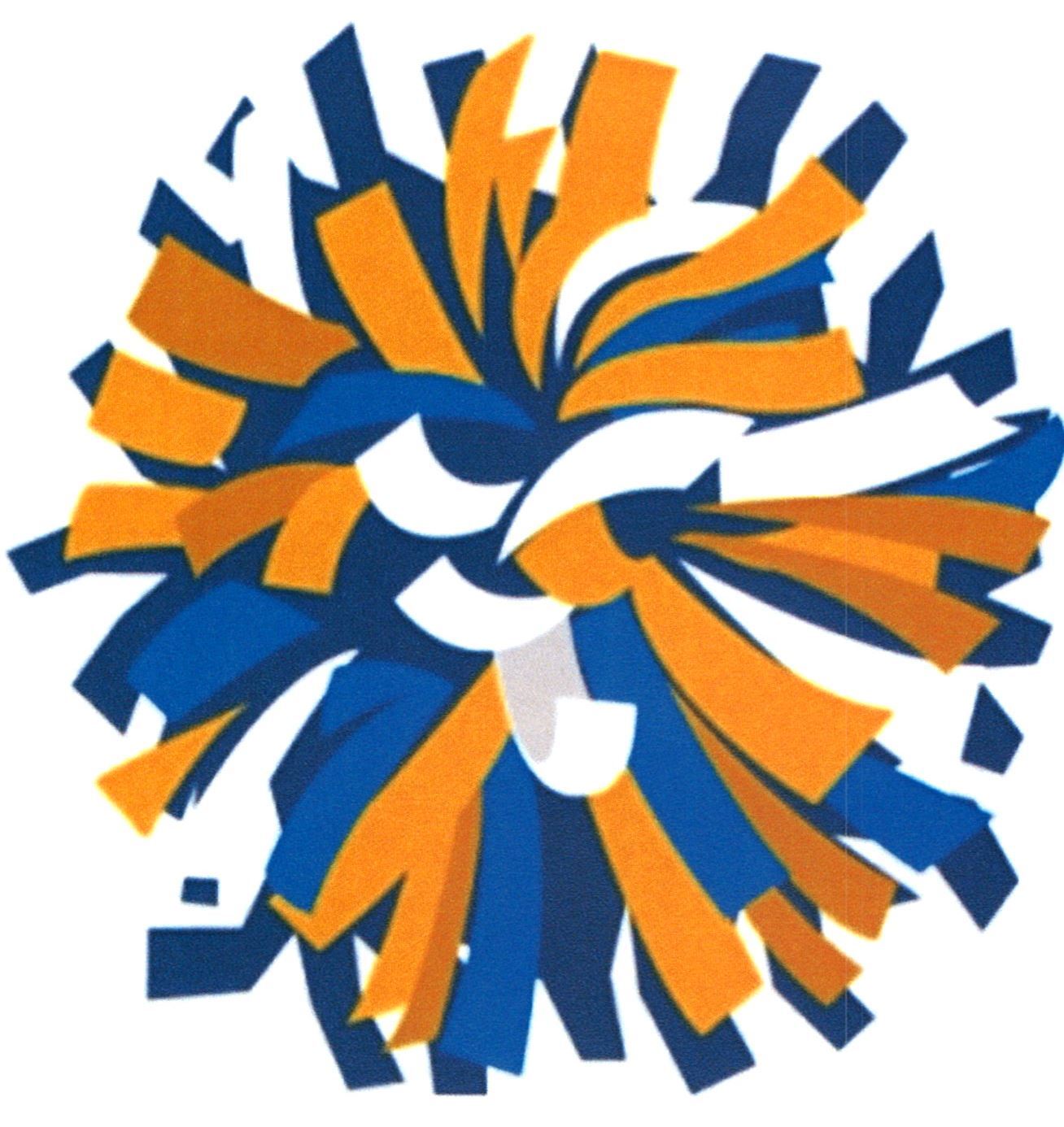 Monday, 9/19 - Senior Portraits @ CHS
Wednesday - 9/28 - MI College Month Assembly - during Seminar Class
Wednesday - 9/28 - FAFSA/Financial Aide Information Night - 6:45pm - HS Media Center
Saturday, 10/01 - Performing Arts Tag Day
Sunday, 10/02 - Powder Puff Games
Wednesday, 10/05 - State Pupil Count Day
Friday, 10/7 - Homecoming
Saturday, 10.08 - Homecoming Dance
Monday, 10/10 - No School - Teacher Professional Development
Tuesday, 10/11 - Moxie Strings Concert - Time TBD
10/11 & 10/12 - High School Musical Auditions - 3pm - HS Choir Room
Wednesday, 10/12 - Cap & Gown/Graduation Products - during Seminar Class
Wednesday, 10/12 - PSAT/NMSQT
Tuesday, 10/18 - Picture Retake Day - 7:30am-11:30am

Work Permits:
Section I & Section II must be filled out completely by Minor/Employer in order for Section III to be completed by school official - All instructions are on the back page of permits.
Below see link to printable Work Permit forms.
When CHS Office is closed you are able to print off form and work on getting Section I & Section II complete. In the event CHS Office is closed please email Mrs. Cotter - Sharon.Cotter@clawsonschools.org or call Main Office 248-655-4200 and leave a message concerning work permit completion. Thank you
Work Permit UNDER 16 years of age
Work Permit 16 and 17 years of age
Having Chromebook problems?
Our Oakland Schools Helpdesk is ready to assist you!
Please call 248-209-2060 to contact them
Mission
The cooperative mission of Clawson High School is to encourage growth in students as independent learners who understand the importance of a well-rounded education.
CHS Events Calendar
CHS Events Calendar

Previous

October

2022

Next

S
M
T
W
T
F
S
1

Oct 1

Performing Arts Tag Day

Calendar:

High School Calendar

2

Oct 2

CHS Powder Puff Games

Calendar:

High School Calendar

3

Oct 3

7:00 PM to 9:00 PM

Athletic Booster Mtg

Calendar:

High School Calendar

7:00 PM to 9:00 PM

Board Workshop

Calendar:

High School Calendar

4

Oct 4

6:30 AM to 7:30 AM

Marching Band Rehearsal

Calendar:

High School Calendar

5

Oct 5

Seminar Day

Calendar:

High School Calendar

State Pupil Count Day

Calendar:

High School Calendar

TLC Mtg/Seminar

Calendar:

High School Calendar

6

Oct 6

CASA P/T Conferences

Calendar:

High School Calendar

6:30 AM to 7:30 AM

Marching Band Rehearsal

Calendar:

High School Calendar

7

Oct 7

Homecoming/New Haven

Calendar:

High School Calendar

8

Oct 8

Homecoming Dance

Calendar:

High School Calendar

9
10

Oct 10

No School for Students/Teacher PD

Calendar:

High School Calendar

TLC Mtg

Calendar:

High School Calendar

11

Oct 11

Moxie Strings Concert

Calendar:

High School Calendar

3:00 PM to 5:00 PM

Musical Auditions

Calendar:

High School Calendar

7:30 PM to 9:30 PM

Moxie Strings Concert

Calendar:

High School Calendar

12

Oct 12

PSAT & PSAT/NMSQT-9,10,11

Calendar:

High School Calendar

Seminar Day

Calendar:

High School Calendar

Senior Cap & Gown Mtg - Seminar

Calendar:

High School Calendar

3:00 PM to 5:00 PM

Musical Auditions

Calendar:

High School Calendar

6:30 PM to 7:00 PM

Marching Band Festival @ Troy HS

Calendar:

High School Calendar

7:00 PM to 9:00 PM

Performing Arts Booster Mtg

Calendar:

High School Calendar

13
14
15
16
17

Oct 17

Performing Arts Students Photo Day/Auditorium All Day

Calendar:

High School Calendar

7:00 PM to 10:00 PM

Board Mtg

Calendar:

High School Calendar

18

Oct 18

Picture Retake Day

Calendar:

High School Calendar

MS/HS Fall Choir Concert Rehearsal Auditorium-all day

Calendar:

High School Calendar

6:30 AM to 7:30 AM

Marching Band Rehearsal

Calendar:

High School Calendar

19

Oct 19

MS/HS Fall Choir Concert Rehearsal Auditorium-all day

Calendar:

High School Calendar

Seminar Day

Calendar:

High School Calendar

6:30 PM to 7:30 PM

PTSA Mtg

Calendar:

High School Calendar

7:00 PM to 9:00 PM

MS/HS Fall Choir Concert

Calendar:

High School Calendar

20

Oct 20

6:30 AM to 7:30 AM

Marching Band Rehearsal

Calendar:

High School Calendar

21
22
23
24

Oct 24

MS Band Rehearsal Auditorium-1st-4th hours

Calendar:

High School Calendar

25

Oct 25

MS Band Rehearsal Auditorium-1st-4th hours

Calendar:

High School Calendar

6:30 AM to 7:30 AM

Marching Band Rehearsal

Calendar:

High School Calendar

26

Oct 26

MS Band Rehearsal Auditorium-1st-4th hours

Calendar:

High School Calendar

Seminar Day

Calendar:

High School Calendar

6:00 PM to 8:00 PM

Marching Band Royal Oak Glow Show

Calendar:

High School Calendar

27

Oct 27

MS Band Rehearsal Auditorium-1st-4th hours

Calendar:

High School Calendar

6:00 PM to 8:00 PM

SANP Planning Mrg

Calendar:

High School Calendar

7:00 PM to 8:00 PM

MS Band Concert

Calendar:

High School Calendar

28

Oct 28

9:30 AM to 1:00 PM

DIA FT/Snycerski/Spanish Classes

Calendar:

High School Calendar

29
30
31

Oct 31

1/2 Day for Students-10:55am dismissal

Calendar:

High School Calendar

TLC Mtg

Calendar:

High School Calendar
Homecoming/New Haven

Calendar:

High School Calendar

Homecoming Dance

Calendar:

High School Calendar

No School for Students/Teacher PD

Calendar:

High School Calendar

TLC Mtg

Calendar:

High School Calendar

Moxie Strings Concert

Calendar:

High School Calendar

Musical Auditions

Calendar:

High School Calendar

Moxie Strings Concert

Calendar:

High School Calendar

PSAT & PSAT/NMSQT-9,10,11

Calendar:

High School Calendar

Seminar Day

Calendar:

High School Calendar

Senior Cap & Gown Mtg - Seminar

Calendar:

High School Calendar
Clawson High School
101 John M Ave
Clawson MI 48017
248-655-4200 - phone
248-655-4205 - fax
Principal
Kimberly Olson
Assistant Principal/Athletic Director
Kelly Horne
High School Hours
7:45 am-2:37 pm