Welcome to Clawson High School
Mission
The cooperative mission of Clawson High School is to encourage growth in students as independent learners who understand the importance of a well-rounded education.
Work Permits:
Section I & Section II must be filled out completley by Minor/Employer in order for Section III to be completed by school official - All instructions are on the back page of permits.
Below see link to printable Work Permit forms.
When CHS Office is closed you are able to print off form and work on getting Section I & Section II complete. In the event CHS Office is closed please call Main Office 248-655-4200 and leave a message concerning work permit completion. Thank you

Work Permit UNDER 16 years of age
Work Permit 16 and 17 years of age
For information on Upcoming Events for CHS
Please click on our Daily Announcements

Attention CHS Juniors & Seniors: Prom season has officially arrived!

The Prom will be the evening of Thursday, May 23rd @ The Forest Lake Country Club in Bloomfield Hills! Tickets go on sale for a 2-week window starting Monday, April 29th from Ms. Homanick in the Art Room #121. Ticket prices $60 per person.

Remember, you must be in good attendance standing to purchase your own Prom ticket. All Students attending prom must have a Prom Emergency Contact Form on file before purchasing tickets. See attached form or stop by the main office for a copy.

Sale Dates Monday, April 29th through Friday, May 3rd : $60 each
Sale Dates Monday, May 6th through Friday, May 10th: $70 each
Please note:
Tickets may not be purchased after the date of May 10th, or at the door on the night of the dance.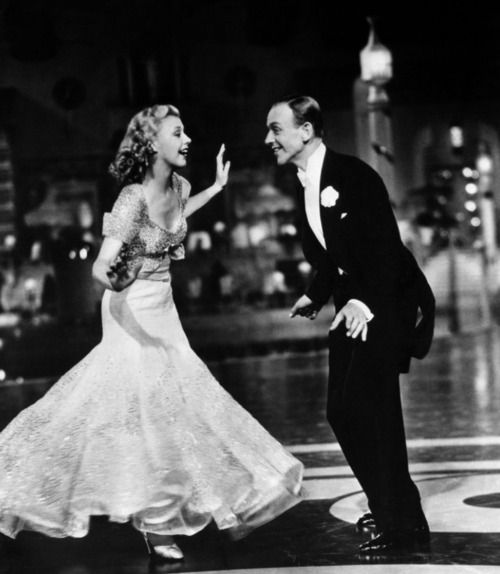 CHS Events Calendar
CHS Events Calendar

‹

April

2019

›

S
M
T
W
T
F
S
1

Apr 1

CASA/OTC Spring Break

Calendar:

High School Calendar

This event has a Google Hangouts video call. Join: https://hangouts.google.com/hangouts/_/oaklandschools.net/sharon-cotter?hceid=b2FrbGFuZHNjaG9vbHMubmV0XzhvNjQ3cWtnbjN0b3YyZDVkZmc5dGxldmY0QGdyb3VwLmNhbGVuZGFyLmdvb2dsZS5jb20.7d9jfmf474jf14r1fbfe4m4rq3&hs=121

No School Students/Staff

Calendar:

High School Calendar

This event has a Google Hangouts video call. Join: https://hangouts.google.com/hangouts/_/oaklandschools.net/sharon-cotter?hceid=b2FrbGFuZHNjaG9vbHMubmV0XzhvNjQ3cWtnbjN0b3YyZDVkZmc5dGxldmY0QGdyb3VwLmNhbGVuZGFyLmdvb2dsZS5jb20.4b2n61senuhl6gi94k224ve8n6&hs=121

Spring Recess

Calendar:

High School Calendar

This event has a Google Hangouts video call. Join: https://hangouts.google.com/hangouts/_/oaklandschools.net/sharon-cotter?hceid=b2FrbGFuZHNjaG9vbHMubmV0XzhvNjQ3cWtnbjN0b3YyZDVkZmc5dGxldmY0QGdyb3VwLmNhbGVuZGFyLmdvb2dsZS5jb20.77d4ppqglrv6e8bokrhirmuft9&hs=121

8:30 AM to 10:30 AM

Driver's Ed Class

Calendar:

High School Calendar

This event has a Google Hangouts video call. Join: https://hangouts.google.com/hangouts/_/oaklandschools.net/sharon-cotter?hceid=b2FrbGFuZHNjaG9vbHMubmV0XzhvNjQ3cWtnbjN0b3YyZDVkZmc5dGxldmY0QGdyb3VwLmNhbGVuZGFyLmdvb2dsZS5jb20.2n729bf36jgqvhojd4dnffbesm&hs=121

5:00 PM to 9:00 PM

Robotics Mtg

Calendar:

High School Calendar

This event has a Google Hangouts video call. Join: https://hangouts.google.com/hangouts/_/oaklandschools.net/sharon-cotter?hceid=b2FrbGFuZHNjaG9vbHMubmV0XzhvNjQ3cWtnbjN0b3YyZDVkZmc5dGxldmY0QGdyb3VwLmNhbGVuZGFyLmdvb2dsZS5jb20.370aopgbd4lu659lf428i54dtl&hs=121

2

Apr 2

CASA/OTC Spring Break

Calendar:

High School Calendar

This event has a Google Hangouts video call. Join: https://hangouts.google.com/hangouts/_/oaklandschools.net/sharon-cotter?hceid=b2FrbGFuZHNjaG9vbHMubmV0XzhvNjQ3cWtnbjN0b3YyZDVkZmc5dGxldmY0QGdyb3VwLmNhbGVuZGFyLmdvb2dsZS5jb20.7d9jfmf474jf14r1fbfe4m4rq3&hs=121

No School Students/Staff

Calendar:

High School Calendar

This event has a Google Hangouts video call. Join: https://hangouts.google.com/hangouts/_/oaklandschools.net/sharon-cotter?hceid=b2FrbGFuZHNjaG9vbHMubmV0XzhvNjQ3cWtnbjN0b3YyZDVkZmc5dGxldmY0QGdyb3VwLmNhbGVuZGFyLmdvb2dsZS5jb20.4b2n61senuhl6gi94k224ve8n6&hs=121

Spring Recess

Calendar:

High School Calendar

This event has a Google Hangouts video call. Join: https://hangouts.google.com/hangouts/_/oaklandschools.net/sharon-cotter?hceid=b2FrbGFuZHNjaG9vbHMubmV0XzhvNjQ3cWtnbjN0b3YyZDVkZmc5dGxldmY0QGdyb3VwLmNhbGVuZGFyLmdvb2dsZS5jb20.77d4ppqglrv6e8bokrhirmuft9&hs=121

8:30 AM to 10:30 AM

Driver's Ed Class

Calendar:

High School Calendar

This event has a Google Hangouts video call. Join: https://hangouts.google.com/hangouts/_/oaklandschools.net/sharon-cotter?hceid=b2FrbGFuZHNjaG9vbHMubmV0XzhvNjQ3cWtnbjN0b3YyZDVkZmc5dGxldmY0QGdyb3VwLmNhbGVuZGFyLmdvb2dsZS5jb20.2n729bf36jgqvhojd4dnffbesm&hs=121

3

Apr 3

CASA/OTC Spring Break

Calendar:

High School Calendar

This event has a Google Hangouts video call. Join: https://hangouts.google.com/hangouts/_/oaklandschools.net/sharon-cotter?hceid=b2FrbGFuZHNjaG9vbHMubmV0XzhvNjQ3cWtnbjN0b3YyZDVkZmc5dGxldmY0QGdyb3VwLmNhbGVuZGFyLmdvb2dsZS5jb20.7d9jfmf474jf14r1fbfe4m4rq3&hs=121

No School Students/Staff

Calendar:

High School Calendar

This event has a Google Hangouts video call. Join: https://hangouts.google.com/hangouts/_/oaklandschools.net/sharon-cotter?hceid=b2FrbGFuZHNjaG9vbHMubmV0XzhvNjQ3cWtnbjN0b3YyZDVkZmc5dGxldmY0QGdyb3VwLmNhbGVuZGFyLmdvb2dsZS5jb20.4b2n61senuhl6gi94k224ve8n6&hs=121

Spring Recess

Calendar:

High School Calendar

This event has a Google Hangouts video call. Join: https://hangouts.google.com/hangouts/_/oaklandschools.net/sharon-cotter?hceid=b2FrbGFuZHNjaG9vbHMubmV0XzhvNjQ3cWtnbjN0b3YyZDVkZmc5dGxldmY0QGdyb3VwLmNhbGVuZGFyLmdvb2dsZS5jb20.77d4ppqglrv6e8bokrhirmuft9&hs=121

8:30 AM to 10:30 AM

Driver's Ed Class

Calendar:

High School Calendar

This event has a Google Hangouts video call. Join: https://hangouts.google.com/hangouts/_/oaklandschools.net/sharon-cotter?hceid=b2FrbGFuZHNjaG9vbHMubmV0XzhvNjQ3cWtnbjN0b3YyZDVkZmc5dGxldmY0QGdyb3VwLmNhbGVuZGFyLmdvb2dsZS5jb20.2n729bf36jgqvhojd4dnffbesm&hs=121

5:00 PM to 9:00 PM

Robotics Mtg

Calendar:

High School Calendar

This event has a Google Hangouts video call. Join: https://hangouts.google.com/hangouts/_/oaklandschools.net/sharon-cotter?hceid=b2FrbGFuZHNjaG9vbHMubmV0XzhvNjQ3cWtnbjN0b3YyZDVkZmc5dGxldmY0QGdyb3VwLmNhbGVuZGFyLmdvb2dsZS5jb20.370aopgbd4lu659lf428i54dtl&hs=121

4

Apr 4

CASA/OTC Spring Break

Calendar:

High School Calendar

This event has a Google Hangouts video call. Join: https://hangouts.google.com/hangouts/_/oaklandschools.net/sharon-cotter?hceid=b2FrbGFuZHNjaG9vbHMubmV0XzhvNjQ3cWtnbjN0b3YyZDVkZmc5dGxldmY0QGdyb3VwLmNhbGVuZGFyLmdvb2dsZS5jb20.7d9jfmf474jf14r1fbfe4m4rq3&hs=121

No School Students/Staff

Calendar:

High School Calendar

This event has a Google Hangouts video call. Join: https://hangouts.google.com/hangouts/_/oaklandschools.net/sharon-cotter?hceid=b2FrbGFuZHNjaG9vbHMubmV0XzhvNjQ3cWtnbjN0b3YyZDVkZmc5dGxldmY0QGdyb3VwLmNhbGVuZGFyLmdvb2dsZS5jb20.4b2n61senuhl6gi94k224ve8n6&hs=121

Spring Recess

Calendar:

High School Calendar

This event has a Google Hangouts video call. Join: https://hangouts.google.com/hangouts/_/oaklandschools.net/sharon-cotter?hceid=b2FrbGFuZHNjaG9vbHMubmV0XzhvNjQ3cWtnbjN0b3YyZDVkZmc5dGxldmY0QGdyb3VwLmNhbGVuZGFyLmdvb2dsZS5jb20.77d4ppqglrv6e8bokrhirmuft9&hs=121

8:30 AM to 10:30 AM

Driver's Ed Class

Calendar:

High School Calendar

This event has a Google Hangouts video call. Join: https://hangouts.google.com/hangouts/_/oaklandschools.net/sharon-cotter?hceid=b2FrbGFuZHNjaG9vbHMubmV0XzhvNjQ3cWtnbjN0b3YyZDVkZmc5dGxldmY0QGdyb3VwLmNhbGVuZGFyLmdvb2dsZS5jb20.2n729bf36jgqvhojd4dnffbesm&hs=121

5

Apr 5

CASA/OTC Spring Break

Calendar:

High School Calendar

This event has a Google Hangouts video call. Join: https://hangouts.google.com/hangouts/_/oaklandschools.net/sharon-cotter?hceid=b2FrbGFuZHNjaG9vbHMubmV0XzhvNjQ3cWtnbjN0b3YyZDVkZmc5dGxldmY0QGdyb3VwLmNhbGVuZGFyLmdvb2dsZS5jb20.7d9jfmf474jf14r1fbfe4m4rq3&hs=121

No School Students/Staff

Calendar:

High School Calendar

This event has a Google Hangouts video call. Join: https://hangouts.google.com/hangouts/_/oaklandschools.net/sharon-cotter?hceid=b2FrbGFuZHNjaG9vbHMubmV0XzhvNjQ3cWtnbjN0b3YyZDVkZmc5dGxldmY0QGdyb3VwLmNhbGVuZGFyLmdvb2dsZS5jb20.4b2n61senuhl6gi94k224ve8n6&hs=121

Spring Recess

Calendar:

High School Calendar

This event has a Google Hangouts video call. Join: https://hangouts.google.com/hangouts/_/oaklandschools.net/sharon-cotter?hceid=b2FrbGFuZHNjaG9vbHMubmV0XzhvNjQ3cWtnbjN0b3YyZDVkZmc5dGxldmY0QGdyb3VwLmNhbGVuZGFyLmdvb2dsZS5jb20.77d4ppqglrv6e8bokrhirmuft9&hs=121

8:30 AM to 10:30 AM

Driver's Ed Class

Calendar:

High School Calendar

This event has a Google Hangouts video call. Join: https://hangouts.google.com/hangouts/_/oaklandschools.net/sharon-cotter?hceid=b2FrbGFuZHNjaG9vbHMubmV0XzhvNjQ3cWtnbjN0b3YyZDVkZmc5dGxldmY0QGdyb3VwLmNhbGVuZGFyLmdvb2dsZS5jb20.33p4b83n5sc44epmisilph3fen&hs=121

6
7
8

Apr 8

5:00 PM to 7:00 PM

Driver's Ed Class

Calendar:

High School Calendar

This event has a Google Hangouts video call. Join: https://hangouts.google.com/hangouts/_/oaklandschools.net/sharon-cotter?hceid=b2FrbGFuZHNjaG9vbHMubmV0XzhvNjQ3cWtnbjN0b3YyZDVkZmc5dGxldmY0QGdyb3VwLmNhbGVuZGFyLmdvb2dsZS5jb20.7fl11q956sai9pcf7f5odejt95&hs=121

7:00 PM to 9:00 PM

Athletic Booster Mtg

Calendar:

High School Calendar

HS Media Center This event has a Google Hangouts video call. Join: https://hangouts.google.com/hangouts/_/oaklandschools.net/sharon-cotter?hceid=b2FrbGFuZHNjaG9vbHMubmV0XzhvNjQ3cWtnbjN0b3YyZDVkZmc5dGxldmY0QGdyb3VwLmNhbGVuZGFyLmdvb2dsZS5jb20.5rp4n4kju0dav9c9uat6k0rbt4&hs=121

9

Apr 9

CASA Closed

Calendar:

High School Calendar

This event has a Google Hangouts video call. Join: https://hangouts.google.com/hangouts/_/oaklandschools.net/sharon-cotter?hceid=b2FrbGFuZHNjaG9vbHMubmV0XzhvNjQ3cWtnbjN0b3YyZDVkZmc5dGxldmY0QGdyb3VwLmNhbGVuZGFyLmdvb2dsZS5jb20.2cq4j5ete53f9sb2g9fdl3n6oc&hs=121

Test Date 9&11grades

Calendar:

High School Calendar

This event has a Google Hangouts video call. Join: https://hangouts.google.com/hangouts/_/oaklandschools.net/sharon-cotter?hceid=b2FrbGFuZHNjaG9vbHMubmV0XzhvNjQ3cWtnbjN0b3YyZDVkZmc5dGxldmY0QGdyb3VwLmNhbGVuZGFyLmdvb2dsZS5jb20.4fqlrq1t8moqtmlamaran4va11&hs=121

2:45 PM to 4:15 PM

Scholar's Club

Location:

HS Media Center

Calendar:

High School Calendar

This event has a Google Hangouts video call. Join: https://hangouts.google.com/hangouts/_/oaklandschools.net/sharon-cotter?hceid=b2FrbGFuZHNjaG9vbHMubmV0XzhvNjQ3cWtnbjN0b3YyZDVkZmc5dGxldmY0QGdyb3VwLmNhbGVuZGFyLmdvb2dsZS5jb20.4ueg4std17o3ra57endkif358s&hs=121

5:00 PM to 7:00 PM

Driver's Ed Class

Calendar:

High School Calendar

This event has a Google Hangouts video call. Join: https://hangouts.google.com/hangouts/_/oaklandschools.net/sharon-cotter?hceid=b2FrbGFuZHNjaG9vbHMubmV0XzhvNjQ3cWtnbjN0b3YyZDVkZmc5dGxldmY0QGdyb3VwLmNhbGVuZGFyLmdvb2dsZS5jb20.7fl11q956sai9pcf7f5odejt95&hs=121

10

Apr 10

Test Date 10&11grade

Calendar:

High School Calendar

This event has a Google Hangouts video call. Join: https://hangouts.google.com/hangouts/_/oaklandschools.net/sharon-cotter?hceid=b2FrbGFuZHNjaG9vbHMubmV0XzhvNjQ3cWtnbjN0b3YyZDVkZmc5dGxldmY0QGdyb3VwLmNhbGVuZGFyLmdvb2dsZS5jb20.5eh45rldptiir7gj1hi005mlcg&hs=121

2:45 PM to 4:15 PM

Scholar's Club

Location:

HS Media Center

Calendar:

High School Calendar

This event has a Google Hangouts video call. Join: https://hangouts.google.com/hangouts/_/oaklandschools.net/sharon-cotter?hceid=b2FrbGFuZHNjaG9vbHMubmV0XzhvNjQ3cWtnbjN0b3YyZDVkZmc5dGxldmY0QGdyb3VwLmNhbGVuZGFyLmdvb2dsZS5jb20.5201nri22mgufhgiv3icmcmn1m&hs=121

5:00 PM to 7:00 PM

Driver's Ed Class

Calendar:

High School Calendar

This event has a Google Hangouts video call. Join: https://hangouts.google.com/hangouts/_/oaklandschools.net/sharon-cotter?hceid=b2FrbGFuZHNjaG9vbHMubmV0XzhvNjQ3cWtnbjN0b3YyZDVkZmc5dGxldmY0QGdyb3VwLmNhbGVuZGFyLmdvb2dsZS5jb20.7fl11q956sai9pcf7f5odejt95&hs=121

6:30 PM to 8:30 PM

PTSA Mtg

Calendar:

High School Calendar

HS Media Center This event has a Google Hangouts video call. Join: https://hangouts.google.com/hangouts/_/oaklandschools.net/sharon-cotter?hceid=b2FrbGFuZHNjaG9vbHMubmV0XzhvNjQ3cWtnbjN0b3YyZDVkZmc5dGxldmY0QGdyb3VwLmNhbGVuZGFyLmdvb2dsZS5jb20.0n1h7768sahsr68k0ov32ms3a2&hs=121

11

Apr 11

District Talent Show

Calendar:

High School Calendar

This event has a Google Hangouts video call. Join: https://hangouts.google.com/hangouts/_/oaklandschools.net/sharon-cotter?hceid=b2FrbGFuZHNjaG9vbHMubmV0XzhvNjQ3cWtnbjN0b3YyZDVkZmc5dGxldmY0QGdyb3VwLmNhbGVuZGFyLmdvb2dsZS5jb20.6tqsa55vgl3o4sa0tq17rd51kj&hs=121

Talent Show/Student Senate

Calendar:

High School Calendar

This event has a Google Hangouts video call. Join: https://hangouts.google.com/hangouts/_/oaklandschools.net/sharon-cotter?hceid=c2hhcm9uLmNvdHRlckBjbGF3c29uc2Nob29scy5vcmc.2auom1kogq58ru9s9682bc2666&hs=121

2:45 PM to 4:15 PM

Scholar's Club

Location:

HS Media Center

Calendar:

High School Calendar

This event has a Google Hangouts video call. Join: https://hangouts.google.com/hangouts/_/oaklandschools.net/sharon-cotter?hceid=b2FrbGFuZHNjaG9vbHMubmV0XzhvNjQ3cWtnbjN0b3YyZDVkZmc5dGxldmY0QGdyb3VwLmNhbGVuZGFyLmdvb2dsZS5jb20.4uv88vagnroeuoqdo9jlvk8lra&hs=121

8:00 PM to 9:30 PM

Performing Arts Booster Mtg

Calendar:

High School Calendar

Staff Lounge This event has a Google Hangouts video call. Join: https://hangouts.google.com/hangouts/_/oaklandschools.net/sharon-cotter?hceid=b2FrbGFuZHNjaG9vbHMubmV0XzhvNjQ3cWtnbjN0b3YyZDVkZmc5dGxldmY0QGdyb3VwLmNhbGVuZGFyLmdvb2dsZS5jb20.3ap325d87jq6164m2fgbu7el84&hs=121

12
13
14
15

Apr 15

Board Mtg

Calendar:

High School Calendar

This event has a Google Hangouts video call. Join: https://hangouts.google.com/hangouts/_/oaklandschools.net/sharon-cotter?hceid=b2FrbGFuZHNjaG9vbHMubmV0XzhvNjQ3cWtnbjN0b3YyZDVkZmc5dGxldmY0QGdyb3VwLmNhbGVuZGFyLmdvb2dsZS5jb20.09a6jht7n1ifetrv0rsrles643&hs=121

Staff Mtg

Calendar:

High School Calendar

HS Media Center This event has a Google Hangouts video call. Join: https://hangouts.google.com/hangouts/_/oaklandschools.net/sharon-cotter?hceid=b2FrbGFuZHNjaG9vbHMubmV0XzhvNjQ3cWtnbjN0b3YyZDVkZmc5dGxldmY0QGdyb3VwLmNhbGVuZGFyLmdvb2dsZS5jb20.524eo6fo6l5tcdgln02p5n72l7&hs=121

16

Apr 16

2:45 PM to 4:15 PM

Scholar's Club

Location:

HS Media Center

Calendar:

High School Calendar

This event has a Google Hangouts video call. Join: https://hangouts.google.com/hangouts/_/oaklandschools.net/sharon-cotter?hceid=b2FrbGFuZHNjaG9vbHMubmV0XzhvNjQ3cWtnbjN0b3YyZDVkZmc5dGxldmY0QGdyb3VwLmNhbGVuZGFyLmdvb2dsZS5jb20.4ueg4std17o3ra57endkif358s&hs=121

17

Apr 17

10:15 AM to 11:00 AM

Senior Class Mtg

Calendar:

High School Calendar

This event has a Google Hangouts video call. Join: https://hangouts.google.com/hangouts/_/oaklandschools.net/senior-class?hceid=b2FrbGFuZHNjaG9vbHMubmV0XzhvNjQ3cWtnbjN0b3YyZDVkZmc5dGxldmY0QGdyb3VwLmNhbGVuZGFyLmdvb2dsZS5jb20.742dv939vh22eml16o14bige43&hs=121

2:45 PM to 4:15 PM

Scholar's Club

Location:

HS Media Center

Calendar:

High School Calendar

This event has a Google Hangouts video call. Join: https://hangouts.google.com/hangouts/_/oaklandschools.net/sharon-cotter?hceid=b2FrbGFuZHNjaG9vbHMubmV0XzhvNjQ3cWtnbjN0b3YyZDVkZmc5dGxldmY0QGdyb3VwLmNhbGVuZGFyLmdvb2dsZS5jb20.5201nri22mgufhgiv3icmcmn1m&hs=121

7:00 PM to 9:00 PM

Rescheduled-to 4/14-Senior All Night Party Parent Planning Mtg

Location:

HS Staff Lounge

Calendar:

High School Calendar

This event has a Google Hangouts video call. Join: https://hangouts.google.com/hangouts/_/oaklandschools.net/sharon-cotter?hceid=b2FrbGFuZHNjaG9vbHMubmV0XzhvNjQ3cWtnbjN0b3YyZDVkZmc5dGxldmY0QGdyb3VwLmNhbGVuZGFyLmdvb2dsZS5jb20.2m87vfslos2emtiu2cmbaju777&hs=121

18

Apr 18

7:00 AM to 7:30 AM

SADD Mtg

Calendar:

High School Calendar

This event has a Google Hangouts video call. Join: https://hangouts.google.com/hangouts/_/oaklandschools.net/sharon-cotter?hceid=b2FrbGFuZHNjaG9vbHMubmV0XzhvNjQ3cWtnbjN0b3YyZDVkZmc5dGxldmY0QGdyb3VwLmNhbGVuZGFyLmdvb2dsZS5jb20.5ddu8b3qrone1qn322aubcfb2l&hs=121

10:15 AM to 11:15 AM

Senior Class Mtg-rescheduled

Calendar:

High School Calendar

This event has a Google Hangouts video call. Join: https://hangouts.google.com/hangouts/_/oaklandschools.net/sharon-cotter?hceid=b2FrbGFuZHNjaG9vbHMubmV0XzhvNjQ3cWtnbjN0b3YyZDVkZmc5dGxldmY0QGdyb3VwLmNhbGVuZGFyLmdvb2dsZS5jb20.1q3j3rjcdpm9gk505e753tngi4&hs=121

2:45 PM to 4:15 PM

Art Club

Calendar:

High School Calendar

Art Room #121 This event has a Google Hangouts video call. Join: https://hangouts.google.com/hangouts/_/oaklandschools.net/sharon-cotter?hceid=b2FrbGFuZHNjaG9vbHMubmV0XzhvNjQ3cWtnbjN0b3YyZDVkZmc5dGxldmY0QGdyb3VwLmNhbGVuZGFyLmdvb2dsZS5jb20.211lahh2k5r0gohc6rsekpm667&hs=121

2:45 PM to 4:15 PM

Scholar's Club

Location:

HS Media Center

Calendar:

High School Calendar

This event has a Google Hangouts video call. Join: https://hangouts.google.com/hangouts/_/oaklandschools.net/sharon-cotter?hceid=b2FrbGFuZHNjaG9vbHMubmV0XzhvNjQ3cWtnbjN0b3YyZDVkZmc5dGxldmY0QGdyb3VwLmNhbGVuZGFyLmdvb2dsZS5jb20.4uv88vagnroeuoqdo9jlvk8lra&hs=121

19

Apr 19

CASA No Classes

Calendar:

High School Calendar

This event has a Google Hangouts video call. Join: https://hangouts.google.com/hangouts/_/oaklandschools.net/sharon-cotter?hceid=b2FrbGFuZHNjaG9vbHMubmV0XzhvNjQ3cWtnbjN0b3YyZDVkZmc5dGxldmY0QGdyb3VwLmNhbGVuZGFyLmdvb2dsZS5jb20.46ainhhd5idhpndifk47b3lar9&hs=121

No School Staff/Students

Calendar:

High School Calendar

This event has a Google Hangouts video call. Join: https://hangouts.google.com/hangouts/_/oaklandschools.net/sharon-cotter?hceid=b2FrbGFuZHNjaG9vbHMubmV0XzhvNjQ3cWtnbjN0b3YyZDVkZmc5dGxldmY0QGdyb3VwLmNhbGVuZGFyLmdvb2dsZS5jb20.4a5epq32nfs00n72u4rijl3hnd&hs=121

20
21
22
23

Apr 23

Light it Up Blue recognition day

Calendar:

High School Calendar

This event has a Google Hangouts video call. Join: https://hangouts.google.com/hangouts/_/oaklandschools.net/sharon-cotter?hceid=b2FrbGFuZHNjaG9vbHMubmV0XzhvNjQ3cWtnbjN0b3YyZDVkZmc5dGxldmY0QGdyb3VwLmNhbGVuZGFyLmdvb2dsZS5jb20.0hlbqu6nkv2miufkdam4qrj679&hs=121

2:45 PM to 4:15 PM

Scholar's Club

Location:

HS Media Center

Calendar:

High School Calendar

This event has a Google Hangouts video call. Join: https://hangouts.google.com/hangouts/_/oaklandschools.net/sharon-cotter?hceid=b2FrbGFuZHNjaG9vbHMubmV0XzhvNjQ3cWtnbjN0b3YyZDVkZmc5dGxldmY0QGdyb3VwLmNhbGVuZGFyLmdvb2dsZS5jb20.4ueg4std17o3ra57endkif358s&hs=121

24

Apr 24

Freshman Bootcamp

Calendar:

High School Calendar

This event has a Google Hangouts video call. Join: https://hangouts.google.com/hangouts/_/oaklandschools.net/sharon-cotter?hceid=b2FrbGFuZHNjaG9vbHMubmV0XzhvNjQ3cWtnbjN0b3YyZDVkZmc5dGxldmY0QGdyb3VwLmNhbGVuZGFyLmdvb2dsZS5jb20.786lbo3aelddjfe412gnvsvk5q&hs=121

10:30 AM to 11:30 AM

Woman of Tomorrow Mtg

Calendar:

High School Calendar

This event has a Google Hangouts video call. Join: https://hangouts.google.com/hangouts/_/oaklandschools.net/sharon-cotter?hceid=b2FrbGFuZHNjaG9vbHMubmV0XzhvNjQ3cWtnbjN0b3YyZDVkZmc5dGxldmY0QGdyb3VwLmNhbGVuZGFyLmdvb2dsZS5jb20.3pppa8aoj95e1ntvnq0jvibn57&hs=121

2:45 PM to 4:15 PM

Scholar's Club

Location:

HS Media Center

Calendar:

High School Calendar

This event has a Google Hangouts video call. Join: https://hangouts.google.com/hangouts/_/oaklandschools.net/sharon-cotter?hceid=b2FrbGFuZHNjaG9vbHMubmV0XzhvNjQ3cWtnbjN0b3YyZDVkZmc5dGxldmY0QGdyb3VwLmNhbGVuZGFyLmdvb2dsZS5jb20.5201nri22mgufhgiv3icmcmn1m&hs=121

6:00 PM to 8:00 PM

Future Freshman Orientation

Calendar:

High School Calendar

Students & Parents This event has a Google Hangouts video call. Join: https://hangouts.google.com/hangouts/_/oaklandschools.net/sharon-cotter?hceid=b2FrbGFuZHNjaG9vbHMubmV0XzhvNjQ3cWtnbjN0b3YyZDVkZmc5dGxldmY0QGdyb3VwLmNhbGVuZGFyLmdvb2dsZS5jb20.23je7l1hpv22ji1i5jgoarj2rl&hs=121

25

Apr 25

2:45 PM to 4:15 PM

Scholar's Club

Location:

HS Media Center

Calendar:

High School Calendar

This event has a Google Hangouts video call. Join: https://hangouts.google.com/hangouts/_/oaklandschools.net/sharon-cotter?hceid=b2FrbGFuZHNjaG9vbHMubmV0XzhvNjQ3cWtnbjN0b3YyZDVkZmc5dGxldmY0QGdyb3VwLmNhbGVuZGFyLmdvb2dsZS5jb20.4uv88vagnroeuoqdo9jlvk8lra&hs=121

26
27
28
29

Apr 29

7:30 AM to 12:00 PM

State Choir Festival

Calendar:

High School Calendar

Marysville High School This event has a Google Hangouts video call. Join: https://hangouts.google.com/hangouts/_/oaklandschools.net/sharon-cotter?hceid=c2hhcm9uLmNvdHRlckBjbGF3c29uc2Nob29scy5vcmc.74opdr5c89bqojrrkk1hqlmqjc&hs=121

30

Apr 30

2:45 PM to 4:15 PM

Scholar's Club

Location:

HS Media Center

Calendar:

High School Calendar

This event has a Google Hangouts video call. Join: https://hangouts.google.com/hangouts/_/oaklandschools.net/sharon-cotter?hceid=b2FrbGFuZHNjaG9vbHMubmV0XzhvNjQ3cWtnbjN0b3YyZDVkZmc5dGxldmY0QGdyb3VwLmNhbGVuZGFyLmdvb2dsZS5jb20.4ueg4std17o3ra57endkif358s&hs=121
Board Mtg

Calendar:

High School Calendar

This event has a Google Hangouts video call. Join: https://hangouts.google.com/hangouts/_/oaklandschools.net/sharon-cotter?hceid=b2FrbGFuZHNjaG9vbHMubmV0XzhvNjQ3cWtnbjN0b3YyZDVkZmc5dGxldmY0QGdyb3VwLmNhbGVuZGFyLmdvb2dsZS5jb20.09a6jht7n1ifetrv0rsrles643&hs=121

Staff Mtg

Calendar:

High School Calendar

HS Media Center This event has a Google Hangouts video call. Join: https://hangouts.google.com/hangouts/_/oaklandschools.net/sharon-cotter?hceid=b2FrbGFuZHNjaG9vbHMubmV0XzhvNjQ3cWtnbjN0b3YyZDVkZmc5dGxldmY0QGdyb3VwLmNhbGVuZGFyLmdvb2dsZS5jb20.524eo6fo6l5tcdgln02p5n72l7&hs=121

Scholar's Club

Location:

HS Media Center

Calendar:

High School Calendar

This event has a Google Hangouts video call. Join: https://hangouts.google.com/hangouts/_/oaklandschools.net/sharon-cotter?hceid=b2FrbGFuZHNjaG9vbHMubmV0XzhvNjQ3cWtnbjN0b3YyZDVkZmc5dGxldmY0QGdyb3VwLmNhbGVuZGFyLmdvb2dsZS5jb20.4ueg4std17o3ra57endkif358s&hs=121

Senior Class Mtg

Time:

10:15 AM to 11:00 AM

Calendar:

High School Calendar

This event has a Google Hangouts video call. Join: https://hangouts.google.com/hangouts/_/oaklandschools.net/senior-class?hceid=b2FrbGFuZHNjaG9vbHMubmV0XzhvNjQ3cWtnbjN0b3YyZDVkZmc5dGxldmY0QGdyb3VwLmNhbGVuZGFyLmdvb2dsZS5jb20.742dv939vh22eml16o14bige43&hs=121

Scholar's Club

Location:

HS Media Center

Calendar:

High School Calendar

This event has a Google Hangouts video call. Join: https://hangouts.google.com/hangouts/_/oaklandschools.net/sharon-cotter?hceid=b2FrbGFuZHNjaG9vbHMubmV0XzhvNjQ3cWtnbjN0b3YyZDVkZmc5dGxldmY0QGdyb3VwLmNhbGVuZGFyLmdvb2dsZS5jb20.5201nri22mgufhgiv3icmcmn1m&hs=121

Rescheduled-to 4/14-Senior All Night Party Parent Planning Mtg

Location:

HS Staff Lounge

Calendar:

High School Calendar

This event has a Google Hangouts video call. Join: https://hangouts.google.com/hangouts/_/oaklandschools.net/sharon-cotter?hceid=b2FrbGFuZHNjaG9vbHMubmV0XzhvNjQ3cWtnbjN0b3YyZDVkZmc5dGxldmY0QGdyb3VwLmNhbGVuZGFyLmdvb2dsZS5jb20.2m87vfslos2emtiu2cmbaju777&hs=121

SADD Mtg

Calendar:

High School Calendar

This event has a Google Hangouts video call. Join: https://hangouts.google.com/hangouts/_/oaklandschools.net/sharon-cotter?hceid=b2FrbGFuZHNjaG9vbHMubmV0XzhvNjQ3cWtnbjN0b3YyZDVkZmc5dGxldmY0QGdyb3VwLmNhbGVuZGFyLmdvb2dsZS5jb20.5ddu8b3qrone1qn322aubcfb2l&hs=121

Senior Class Mtg-rescheduled

Time:

10:15 AM to 11:15 AM

Calendar:

High School Calendar

This event has a Google Hangouts video call. Join: https://hangouts.google.com/hangouts/_/oaklandschools.net/sharon-cotter?hceid=b2FrbGFuZHNjaG9vbHMubmV0XzhvNjQ3cWtnbjN0b3YyZDVkZmc5dGxldmY0QGdyb3VwLmNhbGVuZGFyLmdvb2dsZS5jb20.1q3j3rjcdpm9gk505e753tngi4&hs=121

Art Club

Calendar:

High School Calendar

Art Room #121 This event has a Google Hangouts video call. Join: https://hangouts.google.com/hangouts/_/oaklandschools.net/sharon-cotter?hceid=b2FrbGFuZHNjaG9vbHMubmV0XzhvNjQ3cWtnbjN0b3YyZDVkZmc5dGxldmY0QGdyb3VwLmNhbGVuZGFyLmdvb2dsZS5jb20.211lahh2k5r0gohc6rsekpm667&hs=121

Scholar's Club

Location:

HS Media Center

Calendar:

High School Calendar

This event has a Google Hangouts video call. Join: https://hangouts.google.com/hangouts/_/oaklandschools.net/sharon-cotter?hceid=b2FrbGFuZHNjaG9vbHMubmV0XzhvNjQ3cWtnbjN0b3YyZDVkZmc5dGxldmY0QGdyb3VwLmNhbGVuZGFyLmdvb2dsZS5jb20.4uv88vagnroeuoqdo9jlvk8lra&hs=121
CHS Sports Calendar
CHS Sports Calendar

‹

April

2019

›

S
M
T
W
T
F
S
1

Apr 1

8:00 AM to 8:00 PM

CHS Gym Closed - Repairs

Location:

Clawson High School, 101 John M Ave, Clawson, MI 48017, USA

Calendar:

CHS Sports Calendar

gym closed - custodians repairing ceiling lights, basketball baskets etc. This event has a Google Hangouts video call. Join: https://hangouts.google.com/hangouts/_/oaklandschools.net/heidi-shapiro?hceid=b2FrbGFuZHNjaG9vbHMubmV0X25haHNuamg0NnRjajRtcWFibHI2c3RiN3ZzQGdyb3VwLmNhbGVuZGFyLmdvb2dsZS5jb20.1d1t9dao05449mg7roullgkn53&hs=121

2

Apr 2

4:30 PM to 6:30 PM

JV BSB @ WWT (canceled)

Location:

Warren Woods Tower High School, 27900 Bunert Rd, Warren, MI 48088, USA

Calendar:

CHS Sports Calendar

This event has a Google Hangouts video call. Join: https://hangouts.google.com/hangouts/_/oaklandschools.net/heidi-shapiro?hceid=b2FrbGFuZHNjaG9vbHMubmV0X25haHNuamg0NnRjajRtcWFibHI2c3RiN3ZzQGdyb3VwLmNhbGVuZGFyLmdvb2dsZS5jb20.02nuvfqgtr0pjqtr0ct0acopao&hs=121

6:00 PM to 8:00 PM

LAX @ Linden HS

Location:

Linden High School, Linden, MI 48451, USA

Calendar:

CHS Sports Calendar

This event has a Google Hangouts video call. Join: https://hangouts.google.com/hangouts/_/oaklandschools.net/heidi-shapiro?hceid=b2FrbGFuZHNjaG9vbHMubmV0X25haHNuamg0NnRjajRtcWFibHI2c3RiN3ZzQGdyb3VwLmNhbGVuZGFyLmdvb2dsZS5jb20.5kskncv8t8tia3fc0jvct4efaf&hs=121

3
4
5

Apr 5

10:00 AM to 1:00 PM

TK @ Shrine Invite

Location:

Clawson City Park, 935 N Custer Ave, Clawson, MI 48017, USA

Calendar:

CHS Sports Calendar

This event has a Google Hangouts video call. Join: https://hangouts.google.com/hangouts/_/oaklandschools.net/heidi-shapiro?hceid=b2FrbGFuZHNjaG9vbHMubmV0X25haHNuamg0NnRjajRtcWFibHI2c3RiN3ZzQGdyb3VwLmNhbGVuZGFyLmdvb2dsZS5jb20.4ojp88h5o6uf7claovchqtoc1i&hs=121

7:00 PM to 9:00 PM

LAXhome v Ann Arbor Fr Gabriel Richard

Location:

Bishop Foley Catholic High School, 32000 N Campbell Rd, Madison Heights, MI 48071, USA

Calendar:

CHS Sports Calendar

This event has a Google Hangouts video call. Join: https://hangouts.google.com/hangouts/_/oaklandschools.net/heidi-shapiro?hceid=b2FrbGFuZHNjaG9vbHMubmV0X25haHNuamg0NnRjajRtcWFibHI2c3RiN3ZzQGdyb3VwLmNhbGVuZGFyLmdvb2dsZS5jb20.4nm5tk50d5ev7b2nn0df2m5o54&hs=121

6
7
8

Apr 8

4:30 PM to 6:30 PM

LAX @ Liggett HS

Location:

University Liggett School, 1045 Cook Road, Grosse Pointe Woods, MI, Grosse Pointe Woods, MI 48236, U

Calendar:

CHS Sports Calendar

This event has a Google Hangouts video call. Join: https://hangouts.google.com/hangouts/_/oaklandschools.net/heidi-shapiro?hceid=b2FrbGFuZHNjaG9vbHMubmV0X25haHNuamg0NnRjajRtcWFibHI2c3RiN3ZzQGdyb3VwLmNhbGVuZGFyLmdvb2dsZS5jb20.279agond97vbb31nc9tqr74s9s&hs=121

9

Apr 9

4:30 PM to 6:30 PM

JV BSBhome v Shrine

Location:

Clawson City Park, 935 N Custer Ave, Clawson, MI 48017, USA

Calendar:

CHS Sports Calendar

This event has a Google Hangouts video call. Join: https://hangouts.google.com/hangouts/_/oaklandschools.net/heidi-shapiro?hceid=b2FrbGFuZHNjaG9vbHMubmV0X25haHNuamg0NnRjajRtcWFibHI2c3RiN3ZzQGdyb3VwLmNhbGVuZGFyLmdvb2dsZS5jb20.2tmcjneq2fljp5hmb1mtsifbej&hs=121

4:30 PM to 7:00 PM

GTNhome v Lamphere

Location:

Clawson Middle School, 150 John M Ave, Clawson, MI 48017, USA

Calendar:

CHS Sports Calendar

This event has a Google Hangouts video call. Join: https://hangouts.google.com/hangouts/_/oaklandschools.net/heidi-shapiro?hceid=aGVpZGkuc2hhcGlyb0BjbGF3c29uc2Nob29scy5vcmc.4b9bci5b2gt81mgn9c2u6fg4iv&hs=121

10

Apr 10

4:30 PM to 6:00 PM

GSOChome v Roseville H.S.

Location:

Clawson High School, 101 John M Ave, Clawson, MI 48017, USA

Calendar:

CHS Sports Calendar

Varsity at 4:30pm If JV Team - game at 6 pm This event has a Google Hangouts video call. Join: https://hangouts.google.com/hangouts/_/oaklandschools.net/heidi-shapiro?hceid=b2FrbGFuZHNjaG9vbHMubmV0X25haHNuamg0NnRjajRtcWFibHI2c3RiN3ZzQGdyb3VwLmNhbGVuZGFyLmdvb2dsZS5jb20.2287fui23a8t9hf88r9ld20f70&hs=121

4:30 PM to 6:30 PM

JV BSBhome v Sterling Hgts

Location:

Clawson City Park, 935 N Custer Ave, Clawson, MI 48017, USA

Calendar:

CHS Sports Calendar

This event has a Google Hangouts video call. Join: https://hangouts.google.com/hangouts/_/oaklandschools.net/heidi-shapiro?hceid=b2FrbGFuZHNjaG9vbHMubmV0X25haHNuamg0NnRjajRtcWFibHI2c3RiN3ZzQGdyb3VwLmNhbGVuZGFyLmdvb2dsZS5jb20.60h70fkl2veuru52rnjfv2v3gi&hs=121

4:30 PM to 6:30 PM

JV SBhome Scrimmage v Shrine

Location:

Clawson City Park, 935 N Custer Ave, Clawson, MI 48017, USA

Calendar:

CHS Sports Calendar

This event has a Google Hangouts video call. Join: https://hangouts.google.com/hangouts/_/oaklandschools.net/heidi-shapiro?hceid=aGVpZGkuc2hhcGlyb0BjbGF3c29uc2Nob29scy5vcmc.2m2migceuo6cqh8eudlrer59ql&hs=121

4:30 PM to 7:00 PM

GTN @ Hazel Park

Location:

Hazel Park High School, 23400 Hughes Ave, Hazel Park, MI 48030, USA

Calendar:

CHS Sports Calendar

This event has a Google Hangouts video call. Join: https://hangouts.google.com/hangouts/_/oaklandschools.net/heidi-shapiro?hceid=b2FrbGFuZHNjaG9vbHMubmV0X25haHNuamg0NnRjajRtcWFibHI2c3RiN3ZzQGdyb3VwLmNhbGVuZGFyLmdvb2dsZS5jb20.43o3urk2njier1uoqni802d417&hs=121

6:30 PM to 8:30 PM

V BSBhome v WWT HS

Location:

Clawson City Park, 935 N Custer Ave, Clawson, MI 48017, USA

Calendar:

CHS Sports Calendar

This event has a Google Hangouts video call. Join: https://hangouts.google.com/hangouts/_/oaklandschools.net/heidi-shapiro?hceid=b2FrbGFuZHNjaG9vbHMubmV0X25haHNuamg0NnRjajRtcWFibHI2c3RiN3ZzQGdyb3VwLmNhbGVuZGFyLmdvb2dsZS5jb20.7akgemtm78phmnckgbvkh3sarp&hs=121

7:00 PM to 9:00 PM

LAX @ Pinckney HS

Location:

Pinckney Community High School, 10255 Dexter-Pinckney Rd, Pinckney, MI 48169, USA

Calendar:

CHS Sports Calendar

This event has a Google Hangouts video call. Join: https://hangouts.google.com/hangouts/_/oaklandschools.net/heidi-shapiro?hceid=b2FrbGFuZHNjaG9vbHMubmV0X25haHNuamg0NnRjajRtcWFibHI2c3RiN3ZzQGdyb3VwLmNhbGVuZGFyLmdvb2dsZS5jb20.5glv8903adt9bvkt2vp1ck4jfp&hs=121

11

Apr 11

4:00 PM to 6:30 PM

HS Trackhome v Lincoln/Lamphere

Location:

Clawson City Park, 935 N Custer Ave, Clawson, MI 48017, USA

Calendar:

CHS Sports Calendar

This event has a Google Hangouts video call. Join: https://hangouts.google.com/hangouts/_/oaklandschools.net/heidi-shapiro?hceid=b2FrbGFuZHNjaG9vbHMubmV0X25haHNuamg0NnRjajRtcWFibHI2c3RiN3ZzQGdyb3VwLmNhbGVuZGFyLmdvb2dsZS5jb20.45e2vbjidqb8c9dlcsgqhs7ori&hs=121

4:30 PM to 6:00 PM

JV SBhome v Bloomfield Hills (DH)

Location:

Clawson City Park, 935 N Custer Ave, Clawson, MI 48017, USA

Calendar:

CHS Sports Calendar

This event has a Google Hangouts video call. Join: https://hangouts.google.com/hangouts/_/oaklandschools.net/heidi-shapiro?hceid=b2FrbGFuZHNjaG9vbHMubmV0X25haHNuamg0NnRjajRtcWFibHI2c3RiN3ZzQGdyb3VwLmNhbGVuZGFyLmdvb2dsZS5jb20.4scau1kle7hturkbvod3gtvt7f&hs=121

4:30 PM to 6:00 PM

V BSBhome (DH) v Summit Eastside

Location:

Clawson High School, 101 John M Ave, Clawson, MI 48017, USA

Calendar:

CHS Sports Calendar

This event has a Google Hangouts video call. Join: https://hangouts.google.com/hangouts/_/oaklandschools.net/heidi-shapiro?hceid=b2FrbGFuZHNjaG9vbHMubmV0X25haHNuamg0NnRjajRtcWFibHI2c3RiN3ZzQGdyb3VwLmNhbGVuZGFyLmdvb2dsZS5jb20.7t1ff4aa1imurga8b5tl9ogfcn&hs=121

4:30 PM to 8:00 PM

V SB@ Bloomfiled Hills (DH)

Calendar:

CHS Sports Calendar

This event has a Google Hangouts video call. Join: https://hangouts.google.com/hangouts/_/oaklandschools.net/heidi-shapiro?hceid=aGVpZGkuc2hhcGlyb0BjbGF3c29uc2Nob29scy5vcmc.6j7873qpt4lb71erljj24v37uu&hs=121

12

Apr 12

4:30 PM to 6:30 PM

JVBSBhome v N. Farmington HS

Location:

Clawson High School, 101 John M Ave, Clawson, MI 48017, USA

Calendar:

CHS Sports Calendar

This event has a Google Hangouts video call. Join: https://hangouts.google.com/hangouts/_/oaklandschools.net/heidi-shapiro?hceid=aGVpZGkuc2hhcGlyb0BjbGF3c29uc2Nob29scy5vcmc.6ifl29b5lfid3qgpb6k9m5upap&hs=121

4:30 PM to 7:00 PM

GTNhome v Our Lady of Lakes

Location:

Clawson Middle School, 150 John M Ave, Clawson, MI 48017, USA

Calendar:

CHS Sports Calendar

This event has a Google Hangouts video call. Join: https://hangouts.google.com/hangouts/_/oaklandschools.net/heidi-shapiro?hceid=b2FrbGFuZHNjaG9vbHMubmV0X25haHNuamg0NnRjajRtcWFibHI2c3RiN3ZzQGdyb3VwLmNhbGVuZGFyLmdvb2dsZS5jb20.0a9pafp7f7ulpqqu4qqsrq1i00&hs=121

5:00 PM to 6:30 PM

V GSOC@ WWT HS

Location:

Warren Woods Tower High School, 27900 Bunert Rd, Warren, MI 48088, USA

Calendar:

CHS Sports Calendar

This event has a Google Hangouts video call. Join: https://hangouts.google.com/hangouts/_/oaklandschools.net/heidi-shapiro?hceid=b2FrbGFuZHNjaG9vbHMubmV0X25haHNuamg0NnRjajRtcWFibHI2c3RiN3ZzQGdyb3VwLmNhbGVuZGFyLmdvb2dsZS5jb20.7unndt1lpomrqi4km7449fk04s&hs=121

7:00 PM to 9:00 PM

LAXhome v Riverview Gabriel Richard

Location:

Bishop Foley Catholic High School, 32000 N Campbell Rd, Madison Heights, MI 48071, USA

Calendar:

CHS Sports Calendar

This event has a Google Hangouts video call. Join: https://hangouts.google.com/hangouts/_/oaklandschools.net/heidi-shapiro?hceid=b2FrbGFuZHNjaG9vbHMubmV0X25haHNuamg0NnRjajRtcWFibHI2c3RiN3ZzQGdyb3VwLmNhbGVuZGFyLmdvb2dsZS5jb20.50g7sdspkc2h9bs0jmnfeh6bq2&hs=121

13
14
15

Apr 15

3:00 PM to 6:00 PM

BGLF @ Lamphere w/Eastpointe

Location:

Maple Lane Golf Club, 33203 Maple Ln Dr, Sterling Heights, MI 48312, USA

Calendar:

CHS Sports Calendar

This event has a Google Hangouts video call. Join: https://hangouts.google.com/hangouts/_/oaklandschools.net/heidi-shapiro?hceid=b2FrbGFuZHNjaG9vbHMubmV0X25haHNuamg0NnRjajRtcWFibHI2c3RiN3ZzQGdyb3VwLmNhbGVuZGFyLmdvb2dsZS5jb20.33m1had6g7lb57jdmron5o8rl2&hs=121

4:00 PM to 6:30 PM

GTNhome Sterling Hgts HS

Location:

Clawson Middle School, 150 John M Ave, Clawson, MI 48017, USA

Calendar:

CHS Sports Calendar

This event has a Google Hangouts video call. Join: https://hangouts.google.com/hangouts/_/oaklandschools.net/heidi-shapiro?hceid=b2FrbGFuZHNjaG9vbHMubmV0X25haHNuamg0NnRjajRtcWFibHI2c3RiN3ZzQGdyb3VwLmNhbGVuZGFyLmdvb2dsZS5jb20.56450j52upnr2qobcl8pmc2aa7&hs=121

4:30 PM to 6:00 PM

V SBhome v Center Line HS

Location:

Clawson City Park, 935 N Custer Ave, Clawson, MI 48017, USA

Calendar:

CHS Sports Calendar

This event has a Google Hangouts video call. Join: https://hangouts.google.com/hangouts/_/oaklandschools.net/heidi-shapiro?hceid=b2FrbGFuZHNjaG9vbHMubmV0X25haHNuamg0NnRjajRtcWFibHI2c3RiN3ZzQGdyb3VwLmNhbGVuZGFyLmdvb2dsZS5jb20.3bgetbc85n03dv8a64ehqj5q3d&hs=121

4:30 PM to 6:30 PM

JV BSB @ Fraser (Richards MS)

Location:

Richards Middle School, 33500 Garfield Rd, Fraser, MI 48026, USA

Calendar:

CHS Sports Calendar

This event has a Google Hangouts video call. Join: https://hangouts.google.com/hangouts/_/oaklandschools.net/heidi-shapiro?hceid=b2FrbGFuZHNjaG9vbHMubmV0X25haHNuamg0NnRjajRtcWFibHI2c3RiN3ZzQGdyb3VwLmNhbGVuZGFyLmdvb2dsZS5jb20.7ok88c8cadp86g33t3nc2t2vrj&hs=121

4:30 PM to 6:30 PM

JV SB @ Dakota

Location:

Dakota High School, 21051 21 Mile Rd, Macomb, MI 48044, USA

Calendar:

CHS Sports Calendar

This event has a Google Hangouts video call. Join: https://hangouts.google.com/hangouts/_/oaklandschools.net/heidi-shapiro?hceid=b2FrbGFuZHNjaG9vbHMubmV0X25haHNuamg0NnRjajRtcWFibHI2c3RiN3ZzQGdyb3VwLmNhbGVuZGFyLmdvb2dsZS5jb20.276euo712d5gtslajrp780t4sa&hs=121

5:00 PM to 6:30 PM

V BSB @ South Lake

Location:

athletic complex 23101 Stadium, St. Clair Shores 48080

Calendar:

CHS Sports Calendar

This event has a Google Hangouts video call. Join: https://hangouts.google.com/hangouts/_/oaklandschools.net/heidi-shapiro?hceid=b2FrbGFuZHNjaG9vbHMubmV0X25haHNuamg0NnRjajRtcWFibHI2c3RiN3ZzQGdyb3VwLmNhbGVuZGFyLmdvb2dsZS5jb20.665mu9o9pkremi94ee18nss1a3&hs=121

5:30 PM to 7:00 PM

V GSOChome v Sterling Hgts HS

Location:

Clawson High School, 101 John M Ave, Clawson, MI 48017, USA

Calendar:

CHS Sports Calendar

This event has a Google Hangouts video call. Join: https://hangouts.google.com/hangouts/_/oaklandschools.net/heidi-shapiro?hceid=b2FrbGFuZHNjaG9vbHMubmV0X25haHNuamg0NnRjajRtcWFibHI2c3RiN3ZzQGdyb3VwLmNhbGVuZGFyLmdvb2dsZS5jb20.2f1tikgjd4qm3funm1tlm75mi3&hs=121

16

Apr 16

4:30 PM to 6:30 PM

JV SB @ Warren Mott

Location:

Warren Mott High School, 3131 Twelve Mile Rd, Warren, MI 48092, USA

Calendar:

CHS Sports Calendar

This event has a Google Hangouts video call. Join: https://hangouts.google.com/hangouts/_/oaklandschools.net/heidi-shapiro?hceid=b2FrbGFuZHNjaG9vbHMubmV0X25haHNuamg0NnRjajRtcWFibHI2c3RiN3ZzQGdyb3VwLmNhbGVuZGFyLmdvb2dsZS5jb20.4od5dumfn4j0up60h68ng36u46&hs=121

17

Apr 17

3:00 PM to 6:00 PM

BGLF @ Lamphere w/WWT

Location:

Maple Lane Golf Club, 33203 Maple Ln Dr, Sterling Heights, MI 48312, USA

Calendar:

CHS Sports Calendar

This event has a Google Hangouts video call. Join: https://hangouts.google.com/hangouts/_/oaklandschools.net/heidi-shapiro?hceid=b2FrbGFuZHNjaG9vbHMubmV0X25haHNuamg0NnRjajRtcWFibHI2c3RiN3ZzQGdyb3VwLmNhbGVuZGFyLmdvb2dsZS5jb20.7b53mso80dlrfhvkudnmgsvm2c&hs=121

4:00 PM to 6:00 PM

HS Track @ Center Line High

Location:

Center Line High School, 26300 Arsenal St, Center Line, MI 48015, USA

Calendar:

CHS Sports Calendar

This event has a Google Hangouts video call. Join: https://hangouts.google.com/hangouts/_/oaklandschools.net/heidi-shapiro?hceid=b2FrbGFuZHNjaG9vbHMubmV0X25haHNuamg0NnRjajRtcWFibHI2c3RiN3ZzQGdyb3VwLmNhbGVuZGFyLmdvb2dsZS5jb20.4equak4tb83nm37fvr5fu6r2oa&hs=121

4:30 PM to 6:00 PM

JV SB @ Clintondale (canceled)

Location:

Clintondale High School, 35100 Little Mack, Clinton Twp, MI 48035, USA

Calendar:

CHS Sports Calendar

This event has a Google Hangouts video call. Join: https://hangouts.google.com/hangouts/_/oaklandschools.net/heidi-shapiro?hceid=b2FrbGFuZHNjaG9vbHMubmV0X25haHNuamg0NnRjajRtcWFibHI2c3RiN3ZzQGdyb3VwLmNhbGVuZGFyLmdvb2dsZS5jb20.0kse8mski2mi90a4o17cqssrrv&hs=121

4:30 PM to 6:00 PM

JVBSB @ Bishop Foley HS

Location:

Bishop Foley Catholic High School, 32000 N Campbell Rd, Madison Heights, MI 48071, USA

Calendar:

CHS Sports Calendar

This event has a Google Hangouts video call. Join: https://hangouts.google.com/hangouts/_/oaklandschools.net/heidi-shapiro?hceid=b2FrbGFuZHNjaG9vbHMubmV0X25haHNuamg0NnRjajRtcWFibHI2c3RiN3ZzQGdyb3VwLmNhbGVuZGFyLmdvb2dsZS5jb20.4e4ghqlcg56ddggr19dlts21v5&hs=121

4:30 PM to 6:00 PM

V BSBhome v South Lake

Location:

Clawson City Park, 935 N Custer Ave, Clawson, MI 48017, USA

Calendar:

CHS Sports Calendar

This event has a Google Hangouts video call. Join: https://hangouts.google.com/hangouts/_/oaklandschools.net/heidi-shapiro?hceid=b2FrbGFuZHNjaG9vbHMubmV0X25haHNuamg0NnRjajRtcWFibHI2c3RiN3ZzQGdyb3VwLmNhbGVuZGFyLmdvb2dsZS5jb20.2kj3gg7ljcf8bfmndkcfr3ss2t&hs=121

4:30 PM to 6:00 PM

V SBhome v Clintondale HS

Location:

Clawson City Park, 935 N Custer Ave, Clawson, MI 48017, USA

Calendar:

CHS Sports Calendar

This event has a Google Hangouts video call. Join: https://hangouts.google.com/hangouts/_/oaklandschools.net/heidi-shapiro?hceid=b2FrbGFuZHNjaG9vbHMubmV0X25haHNuamg0NnRjajRtcWFibHI2c3RiN3ZzQGdyb3VwLmNhbGVuZGFyLmdvb2dsZS5jb20.61oncmdhlm2sil5djegi51c9n1&hs=121

4:30 PM to 7:00 PM

GTN @ Eastpointe HS (court off site)

Location:

MI Military Tech & Historical Society 16600 Stephens, Eastpointe MI 48021

Calendar:

CHS Sports Calendar

This event has a Google Hangouts video call. Join: https://hangouts.google.com/hangouts/_/oaklandschools.net/heidi-shapiro?hceid=b2FrbGFuZHNjaG9vbHMubmV0X25haHNuamg0NnRjajRtcWFibHI2c3RiN3ZzQGdyb3VwLmNhbGVuZGFyLmdvb2dsZS5jb20.183ic8moe72puesduh6rp9ts9l&hs=121

6:00 PM to 7:30 PM

V GSOC @ Port Huron

Location:

Port Huron Northern High School, 1799 Krafft Rd, Port Huron, MI 48060, USA

Calendar:

CHS Sports Calendar

This event has a Google Hangouts video call. Join: https://hangouts.google.com/hangouts/_/oaklandschools.net/heidi-shapiro?hceid=b2FrbGFuZHNjaG9vbHMubmV0X25haHNuamg0NnRjajRtcWFibHI2c3RiN3ZzQGdyb3VwLmNhbGVuZGFyLmdvb2dsZS5jb20.6hn7jfjilr00hin3d2280sp0c5&hs=121

18

Apr 18

3:00 PM to 6:00 PM

BGLF v Sterling Hgts (Canceled)

Location:

Maple Lane Golf Club, 33203 Maple Ln Dr, Sterling Heights, MI 48312, USA

Calendar:

CHS Sports Calendar

This event has a Google Hangouts video call. Join: https://hangouts.google.com/hangouts/_/oaklandschools.net/heidi-shapiro?hceid=b2FrbGFuZHNjaG9vbHMubmV0X25haHNuamg0NnRjajRtcWFibHI2c3RiN3ZzQGdyb3VwLmNhbGVuZGFyLmdvb2dsZS5jb20.362t1cbt5qnvs0udqabtk6d71s&hs=121

4:30 PM to 6:00 PM

JVBSBhome v Anchor Bay (Cancelled)

Location:

Clawson City Park, 935 N Custer Ave, Clawson, MI 48017, USA

Calendar:

CHS Sports Calendar

This event has a Google Hangouts video call. Join: https://hangouts.google.com/hangouts/_/oaklandschools.net/heidi-shapiro?hceid=aGVpZGkuc2hhcGlyb0BjbGF3c29uc2Nob29scy5vcmc.0cu5a96jpe7pc08fcm8e5ob8gj&hs=121

5:00 PM to 6:30 PM

V BSB @ South Lake

Location:

athletic complex 23101 Stadium, St. Clair Shores 48080

Calendar:

CHS Sports Calendar

This event has a Google Hangouts video call. Join: https://hangouts.google.com/hangouts/_/oaklandschools.net/heidi-shapiro?hceid=b2FrbGFuZHNjaG9vbHMubmV0X25haHNuamg0NnRjajRtcWFibHI2c3RiN3ZzQGdyb3VwLmNhbGVuZGFyLmdvb2dsZS5jb20.6btj5ls95cj2bdavmqnc9iq3rf&hs=121

5:30 PM to 7:30 PM

V GSOChome v Cousino

Location:

Cousino High School, 30333 Hoover Rd, Warren, MI 48093, USA

Calendar:

CHS Sports Calendar

This event has a Google Hangouts video call. Join: https://hangouts.google.com/hangouts/_/oaklandschools.net/heidi-shapiro?hceid=b2FrbGFuZHNjaG9vbHMubmV0X25haHNuamg0NnRjajRtcWFibHI2c3RiN3ZzQGdyb3VwLmNhbGVuZGFyLmdvb2dsZS5jb20.3o9d68sbtfod43fcniccjs6khu&hs=121

19
20

Apr 20

11:00 AM to 3:00 PM

JV BSBhome v Lakeview (DH)

Location:

Clawson City Park, 935 N Custer Ave, Clawson, MI 48017, USA

Calendar:

CHS Sports Calendar

This event has a Google Hangouts video call. Join: https://hangouts.google.com/hangouts/_/oaklandschools.net/heidi-shapiro?hceid=b2FrbGFuZHNjaG9vbHMubmV0X25haHNuamg0NnRjajRtcWFibHI2c3RiN3ZzQGdyb3VwLmNhbGVuZGFyLmdvb2dsZS5jb20.5nlbf5rekhk44p4tgjcoco54aq&hs=121

11:00 AM to 3:00 PM

V BSB @ Lakeview (DH)

Location:

Princeton Elementary School, 20300 Statler St, St Clair Shores, MI 48081, USA

Calendar:

CHS Sports Calendar

Lakeview' field is at 20300 Statler, St. Clair Shores 48081 This event has a Google Hangouts video call. Join: https://hangouts.google.com/hangouts/_/oaklandschools.net/heidi-shapiro?hceid=b2FrbGFuZHNjaG9vbHMubmV0X25haHNuamg0NnRjajRtcWFibHI2c3RiN3ZzQGdyb3VwLmNhbGVuZGFyLmdvb2dsZS5jb20.1foje9aqeeatfml9s2li798g5k&hs=121

21
22

Apr 22

3:00 PM to 6:00 PM

BGLF v

Location:

Maple Lane Golf Club, 33203 Maple Ln Dr, Sterling Heights, MI 48312, USA

Calendar:

CHS Sports Calendar

This event has a Google Hangouts video call. Join: https://hangouts.google.com/hangouts/_/oaklandschools.net/heidi-shapiro?hceid=b2FrbGFuZHNjaG9vbHMubmV0X25haHNuamg0NnRjajRtcWFibHI2c3RiN3ZzQGdyb3VwLmNhbGVuZGFyLmdvb2dsZS5jb20.6k0blr76b311ku3u3a42l9r5i1&hs=121

4:30 PM to 6:00 PM

JV BSBhome v Roseville

Location:

Clawson City Park, 935 N Custer Ave, Clawson, MI 48017, USA

Calendar:

CHS Sports Calendar

This event has a Google Hangouts video call. Join: https://hangouts.google.com/hangouts/_/oaklandschools.net/heidi-shapiro?hceid=b2FrbGFuZHNjaG9vbHMubmV0X25haHNuamg0NnRjajRtcWFibHI2c3RiN3ZzQGdyb3VwLmNhbGVuZGFyLmdvb2dsZS5jb20.45e8aob308sjijp3rl32r0duil&hs=121

4:30 PM to 6:00 PM

V BSB @ Roseville

Location:

Roseville High School, 17855 Common Rd, Roseville, MI 48066, USA

Calendar:

CHS Sports Calendar

This event has a Google Hangouts video call. Join: https://hangouts.google.com/hangouts/_/oaklandschools.net/heidi-shapiro?hceid=b2FrbGFuZHNjaG9vbHMubmV0X25haHNuamg0NnRjajRtcWFibHI2c3RiN3ZzQGdyb3VwLmNhbGVuZGFyLmdvb2dsZS5jb20.1lguomanl8hbos4e438jf5o3vj&hs=121

4:30 PM to 6:00 PM

V SB @ South Lake HS

Location:

South Lake High School, 21900 E 9 Mile Rd, St Clair Shores, MI 48080, USA

Calendar:

CHS Sports Calendar

This event has a Google Hangouts video call. Join: https://hangouts.google.com/hangouts/_/oaklandschools.net/heidi-shapiro?hceid=aGVpZGkuc2hhcGlyb0BjbGF3c29uc2Nob29scy5vcmc.311chp3l0m9a1sjbuukuf3ei9c&hs=121

4:30 PM to 6:30 PM

GTNhome v South Lake H.S.

Location:

Clawson Middle School, 150 John M Ave, Clawson, MI 48017, USA

Calendar:

CHS Sports Calendar

Varsity at 4:30 pm if JV game at 6 pm This event has a Google Hangouts video call. Join: https://hangouts.google.com/hangouts/_/oaklandschools.net/heidi-shapiro?hceid=b2FrbGFuZHNjaG9vbHMubmV0X25haHNuamg0NnRjajRtcWFibHI2c3RiN3ZzQGdyb3VwLmNhbGVuZGFyLmdvb2dsZS5jb20.0bsnd32m2dmipge9skvj65l1nv&hs=121

5:30 PM to 7:00 PM

V GSOChome v Marine City

Location:

Clawson High School, 101 John M Ave, Clawson, MI 48017, USA

Calendar:

CHS Sports Calendar

This event has a Google Hangouts video call. Join: https://hangouts.google.com/hangouts/_/oaklandschools.net/heidi-shapiro?hceid=b2FrbGFuZHNjaG9vbHMubmV0X25haHNuamg0NnRjajRtcWFibHI2c3RiN3ZzQGdyb3VwLmNhbGVuZGFyLmdvb2dsZS5jb20.1fa18vppmqm79p32qgjmnbe7q4&hs=121

23

Apr 23

3:00 PM to 5:30 PM

Team Picture Day

Calendar:

CHS Sports Calendar

This event has a Google Hangouts video call. Join: https://hangouts.google.com/hangouts/_/oaklandschools.net/heidi-shapiro?hceid=b2FrbGFuZHNjaG9vbHMubmV0X25haHNuamg0NnRjajRtcWFibHI2c3RiN3ZzQGdyb3VwLmNhbGVuZGFyLmdvb2dsZS5jb20.7i747g629b91s9d2fgqct54g4u&hs=121

24

Apr 24

4:00 PM to 6:30 PM

HS Trackhome v New Haven/Madison

Location:

Clawson High School, 101 John M Ave, Clawson, MI 48017, USA

Calendar:

CHS Sports Calendar

This event has a Google Hangouts video call. Join: https://hangouts.google.com/hangouts/_/oaklandschools.net/heidi-shapiro?hceid=b2FrbGFuZHNjaG9vbHMubmV0X25haHNuamg0NnRjajRtcWFibHI2c3RiN3ZzQGdyb3VwLmNhbGVuZGFyLmdvb2dsZS5jb20.2a2gree9m225qqvud7jmb968o4&hs=121

4:30 PM to 6:00 PM

JV BSB @ Roseville H.S.

Location:

Roseville High School, 17855 Common Rd, Roseville, MI 48066, USA

Calendar:

CHS Sports Calendar

This event has a Google Hangouts video call. Join: https://hangouts.google.com/hangouts/_/oaklandschools.net/heidi-shapiro?hceid=b2FrbGFuZHNjaG9vbHMubmV0X25haHNuamg0NnRjajRtcWFibHI2c3RiN3ZzQGdyb3VwLmNhbGVuZGFyLmdvb2dsZS5jb20.6rfikd8t531tc589no098s74dk&hs=121

4:30 PM to 6:00 PM

V BSBhome v Roseville H.S.

Location:

Clawson City Park, 935 N Custer Ave, Clawson, MI 48017, USA

Calendar:

CHS Sports Calendar

This event has a Google Hangouts video call. Join: https://hangouts.google.com/hangouts/_/oaklandschools.net/heidi-shapiro?hceid=aGVpZGkuc2hhcGlyb0BjbGF3c29uc2Nob29scy5vcmc.2msu4hcpag5ktit6a1p09usgg5&hs=121

4:30 PM to 6:00 PM

V SBhome v Madison HS

Location:

Clawson City Park, 935 N Custer Ave, Clawson, MI 48017, USA

Calendar:

CHS Sports Calendar

This event has a Google Hangouts video call. Join: https://hangouts.google.com/hangouts/_/oaklandschools.net/heidi-shapiro?hceid=b2FrbGFuZHNjaG9vbHMubmV0X25haHNuamg0NnRjajRtcWFibHI2c3RiN3ZzQGdyb3VwLmNhbGVuZGFyLmdvb2dsZS5jb20.07q0hsska9ugk2eeu42o2b4at1&hs=121

4:30 PM to 6:30 PM

JV SB @ Cousino HS

Location:

Cousino High School, 30333 Hoover Rd, Warren, MI 48093, USA

Calendar:

CHS Sports Calendar

behind football field This event has a Google Hangouts video call. Join: https://hangouts.google.com/hangouts/_/oaklandschools.net/heidi-shapiro?hceid=aGVpZGkuc2hhcGlyb0BjbGF3c29uc2Nob29scy5vcmc.5jhofa6uf9ce02jc10486qj3al&hs=121

4:30 PM to 7:00 PM

GTN @ Marine City

Location:

Marine City High School, 1085 Ward St, Marine City, MI 48039, USA

Calendar:

CHS Sports Calendar

This event has a Google Hangouts video call. Join: https://hangouts.google.com/hangouts/_/oaklandschools.net/heidi-shapiro?hceid=b2FrbGFuZHNjaG9vbHMubmV0X25haHNuamg0NnRjajRtcWFibHI2c3RiN3ZzQGdyb3VwLmNhbGVuZGFyLmdvb2dsZS5jb20.2irb0iekeu3no9sp0od7ap50u5&hs=121

5:30 PM to 7:00 PM

V GSOChome v Marysville HS

Location:

Clawson High School, 101 John M Ave, Clawson, MI 48017, USA

Calendar:

CHS Sports Calendar

This event has a Google Hangouts video call. Join: https://hangouts.google.com/hangouts/_/oaklandschools.net/heidi-shapiro?hceid=b2FrbGFuZHNjaG9vbHMubmV0X25haHNuamg0NnRjajRtcWFibHI2c3RiN3ZzQGdyb3VwLmNhbGVuZGFyLmdvb2dsZS5jb20.694v1agipi1ubp6ill1qe65cj2&hs=121

6:00 PM to 8:00 PM

LAX @ Shrine HS

Location:

Shrine Catholic High School & Academy, 3500 W 13 Mile Rd, Royal Oak, MI 48073, USA

Calendar:

CHS Sports Calendar

This event has a Google Hangouts video call. Join: https://hangouts.google.com/hangouts/_/oaklandschools.net/heidi-shapiro?hceid=b2FrbGFuZHNjaG9vbHMubmV0X25haHNuamg0NnRjajRtcWFibHI2c3RiN3ZzQGdyb3VwLmNhbGVuZGFyLmdvb2dsZS5jb20.1ql8bhgtjt9611on4qu2lminej&hs=121

7:00 PM to 9:00 PM

JV SBhome v Lutheran N. (late start)

Location:

Clawson City Park, 935 N Custer Ave, Clawson, MI 48017, USA

Calendar:

CHS Sports Calendar

This event has a Google Hangouts video call. Join: https://hangouts.google.com/hangouts/_/oaklandschools.net/heidi-shapiro?hceid=b2FrbGFuZHNjaG9vbHMubmV0X25haHNuamg0NnRjajRtcWFibHI2c3RiN3ZzQGdyb3VwLmNhbGVuZGFyLmdvb2dsZS5jb20.0qh532iv12tq8e92hthfl8kbtc&hs=121

25

Apr 25

3:00 PM to 6:00 PM

BGLF v

Location:

Maple Lane Golf Club, 33203 Maple Ln Dr, Sterling Heights, MI 48312, USA

Calendar:

CHS Sports Calendar

This event has a Google Hangouts video call. Join: https://hangouts.google.com/hangouts/_/oaklandschools.net/heidi-shapiro?hceid=b2FrbGFuZHNjaG9vbHMubmV0X25haHNuamg0NnRjajRtcWFibHI2c3RiN3ZzQGdyb3VwLmNhbGVuZGFyLmdvb2dsZS5jb20.2o4riqcdpnd8fnuj2iandfbmbe&hs=121

4:30 PM to 6:00 PM

JV BSBhome v Roseville

Location:

Clawson City Park, 935 N Custer Ave, Clawson, MI 48017, USA

Calendar:

CHS Sports Calendar

This event has a Google Hangouts video call. Join: https://hangouts.google.com/hangouts/_/oaklandschools.net/heidi-shapiro?hceid=b2FrbGFuZHNjaG9vbHMubmV0X25haHNuamg0NnRjajRtcWFibHI2c3RiN3ZzQGdyb3VwLmNhbGVuZGFyLmdvb2dsZS5jb20.79os4aq2e6iu3p54oiu6kg0tck&hs=121

4:30 PM to 6:00 PM

V BSB @ Roseville

Location:

Roseville High School, 17855 Common Rd, Roseville, MI 48066, USA

Calendar:

CHS Sports Calendar

This event has a Google Hangouts video call. Join: https://hangouts.google.com/hangouts/_/oaklandschools.net/heidi-shapiro?hceid=b2FrbGFuZHNjaG9vbHMubmV0X25haHNuamg0NnRjajRtcWFibHI2c3RiN3ZzQGdyb3VwLmNhbGVuZGFyLmdvb2dsZS5jb20.2r4hhqpgfnieugpg4tg40cmsei&hs=121

26

Apr 26

3:00 PM to 6:00 PM

BGLF v Sterling Heights HS

Location:

Maple Lane Golf Club, 33203 Maple Ln Dr, Sterling Heights, MI 48312, USA

Calendar:

CHS Sports Calendar

This event has a Google Hangouts video call. Join: https://hangouts.google.com/hangouts/_/oaklandschools.net/heidi-shapiro?hceid=b2FrbGFuZHNjaG9vbHMubmV0X25haHNuamg0NnRjajRtcWFibHI2c3RiN3ZzQGdyb3VwLmNhbGVuZGFyLmdvb2dsZS5jb20.3oj9t0gjqs6ooei4ce0qdl0unq&hs=121

3:00 PM to 6:00 PM

HS Track @ Fitz Track Invite

Location:

Fitzgerald High School, 23200 Ryan Rd, Warren, MI 48091, USA

Calendar:

CHS Sports Calendar

This event has a Google Hangouts video call. Join: https://hangouts.google.com/hangouts/_/oaklandschools.net/heidi-shapiro?hceid=b2FrbGFuZHNjaG9vbHMubmV0X25haHNuamg0NnRjajRtcWFibHI2c3RiN3ZzQGdyb3VwLmNhbGVuZGFyLmdvb2dsZS5jb20.7g10dsl049i018sh17kd3mbd7n&hs=121

4:00 PM to 6:30 PM

GTNhome v Royal Oak HS

Location:

Clawson Middle School, 150 John M Ave, Clawson, MI 48017, USA

Calendar:

CHS Sports Calendar

This event has a Google Hangouts video call. Join: https://hangouts.google.com/hangouts/_/oaklandschools.net/heidi-shapiro?hceid=b2FrbGFuZHNjaG9vbHMubmV0X25haHNuamg0NnRjajRtcWFibHI2c3RiN3ZzQGdyb3VwLmNhbGVuZGFyLmdvb2dsZS5jb20.4d8ha9pauqqraommt6tsl1pqd0&hs=121

4:30 PM to 6:00 PM

JV SB @ Fitzgerald HS

Location:

Chatterton Middle School, 24333 Ryan Rd, Warren, MI 48091, USA

Calendar:

CHS Sports Calendar

This event has a Google Hangouts video call. Join: https://hangouts.google.com/hangouts/_/oaklandschools.net/heidi-shapiro?hceid=b2FrbGFuZHNjaG9vbHMubmV0X25haHNuamg0NnRjajRtcWFibHI2c3RiN3ZzQGdyb3VwLmNhbGVuZGFyLmdvb2dsZS5jb20.7gb04prcel2jg3fl3nf8b3d6pe&hs=121

4:30 PM to 6:00 PM

V SBhome v Fitzgerald HS

Location:

Clawson City Park, 935 N Custer Ave, Clawson, MI 48017, USA

Calendar:

CHS Sports Calendar

This event has a Google Hangouts video call. Join: https://hangouts.google.com/hangouts/_/oaklandschools.net/heidi-shapiro?hceid=b2FrbGFuZHNjaG9vbHMubmV0X25haHNuamg0NnRjajRtcWFibHI2c3RiN3ZzQGdyb3VwLmNhbGVuZGFyLmdvb2dsZS5jb20.34qpcc7lnm78vu33soejbooqfm&hs=121

7:00 PM to 9:00 PM

LAX@ Lake Shore HS

Location:

Lake Shore High School, 22980 13 Mile Rd, St Clair Shores, MI 48082, USA

Calendar:

CHS Sports Calendar

This event has a Google Hangouts video call. Join: https://hangouts.google.com/hangouts/_/oaklandschools.net/heidi-shapiro?hceid=b2FrbGFuZHNjaG9vbHMubmV0X25haHNuamg0NnRjajRtcWFibHI2c3RiN3ZzQGdyb3VwLmNhbGVuZGFyLmdvb2dsZS5jb20.7kfcqbit2q6npb9r9jnm9d2obq&hs=121

27

Apr 27

11:00 AM to 3:00 PM

V SB @ Lamphere (DH)

Location:

Lamphere High School, 610 W 13 Mile Rd, Madison Heights, MI 48071, USA

Calendar:

CHS Sports Calendar

This event has a Google Hangouts video call. Join: https://hangouts.google.com/hangouts/_/oaklandschools.net/heidi-shapiro?hceid=b2FrbGFuZHNjaG9vbHMubmV0X25haHNuamg0NnRjajRtcWFibHI2c3RiN3ZzQGdyb3VwLmNhbGVuZGFyLmdvb2dsZS5jb20.21kdeptsc4md89jrpmtuah7e6n&hs=121

11:00 AM to 4:30 PM

JV BSBhome v Clarenceville (DH)

Location:

Clawson City Park, 935 N Custer Ave, Clawson, MI 48017, USA

Calendar:

CHS Sports Calendar

This event has a Google Hangouts video call. Join: https://hangouts.google.com/hangouts/_/oaklandschools.net/heidi-shapiro?hceid=b2FrbGFuZHNjaG9vbHMubmV0X25haHNuamg0NnRjajRtcWFibHI2c3RiN3ZzQGdyb3VwLmNhbGVuZGFyLmdvb2dsZS5jb20.35c09om1sun9rq61pk7mlvtumo&hs=121

11:00 AM to 4:30 PM

V BSB @ Clarenceville (DH)

Location:

Clarenceville High School, 20155 Middlebelt Rd, Livonia, MI 48152, USA

Calendar:

CHS Sports Calendar

This event has a Google Hangouts video call. Join: https://hangouts.google.com/hangouts/_/oaklandschools.net/heidi-shapiro?hceid=b2FrbGFuZHNjaG9vbHMubmV0X25haHNuamg0NnRjajRtcWFibHI2c3RiN3ZzQGdyb3VwLmNhbGVuZGFyLmdvb2dsZS5jb20.0fk82ar0eu7vrltcvn1tp3d0jd&hs=121

28
29

Apr 29

4:30 PM to 6:00 PM

JV SBhome v Southfield

Location:

Clawson City Park, 935 N Custer Ave, Clawson, MI 48017, USA

Calendar:

CHS Sports Calendar

This event has a Google Hangouts video call. Join: https://hangouts.google.com/hangouts/_/oaklandschools.net/heidi-shapiro?hceid=b2FrbGFuZHNjaG9vbHMubmV0X25haHNuamg0NnRjajRtcWFibHI2c3RiN3ZzQGdyb3VwLmNhbGVuZGFyLmdvb2dsZS5jb20.55t99i8jpfi3ki0leftpecp8ph&hs=121

4:30 PM to 6:00 PM

V BSBhome v Sterling Hgts H.S.

Location:

Clawson City Park, 935 N Custer Ave, Clawson, MI 48017, USA

Calendar:

CHS Sports Calendar

This event has a Google Hangouts video call. Join: https://hangouts.google.com/hangouts/_/oaklandschools.net/heidi-shapiro?hceid=b2FrbGFuZHNjaG9vbHMubmV0X25haHNuamg0NnRjajRtcWFibHI2c3RiN3ZzQGdyb3VwLmNhbGVuZGFyLmdvb2dsZS5jb20.1rah9dmrfft3gnlqapqeng2psc&hs=121

4:30 PM to 6:00 PM

V SB @ Eastpointe HS

Location:

Eastpointe High School, 15501 Couzens Ave, Eastpointe, MI 48021, USA

Calendar:

CHS Sports Calendar

This event has a Google Hangouts video call. Join: https://hangouts.google.com/hangouts/_/oaklandschools.net/heidi-shapiro?hceid=aGVpZGkuc2hhcGlyb0BjbGF3c29uc2Nob29scy5vcmc.4m1kpfud33mulcv293k0tgqrij&hs=121

5:30 PM to 7:30 PM

V GSOChome v Royal Oak HS

Location:

Clawson High School, 101 John M Ave, Clawson, MI 48017, USA

Calendar:

CHS Sports Calendar

This event has a Google Hangouts video call. Join: https://hangouts.google.com/hangouts/_/oaklandschools.net/heidi-shapiro?hceid=b2FrbGFuZHNjaG9vbHMubmV0X25haHNuamg0NnRjajRtcWFibHI2c3RiN3ZzQGdyb3VwLmNhbGVuZGFyLmdvb2dsZS5jb20.1kgbj1ssi2p7ior1u76vlar2lb&hs=121

7:00 PM to 9:00 PM

LAXhome v Greenhills

Location:

Bishop Foley Catholic High School, 32000 N Campbell Rd, Madison Heights, MI 48071, USA

Calendar:

CHS Sports Calendar

This event has a Google Hangouts video call. Join: https://hangouts.google.com/hangouts/_/oaklandschools.net/heidi-shapiro?hceid=b2FrbGFuZHNjaG9vbHMubmV0X25haHNuamg0NnRjajRtcWFibHI2c3RiN3ZzQGdyb3VwLmNhbGVuZGFyLmdvb2dsZS5jb20.4alucphp9fkq7i68mmu3c5q6gq&hs=121

30

Apr 30

4:30 PM to 6:30 PM

JV BSB @ Sterling Hgts

Location:

Sterling Heights High School, 12901 15 Mile Rd, Sterling Heights, MI 48312, USA

Calendar:

CHS Sports Calendar

This event has a Google Hangouts video call. Join: https://hangouts.google.com/hangouts/_/oaklandschools.net/heidi-shapiro?hceid=b2FrbGFuZHNjaG9vbHMubmV0X25haHNuamg0NnRjajRtcWFibHI2c3RiN3ZzQGdyb3VwLmNhbGVuZGFyLmdvb2dsZS5jb20.0qebs0kflev34sfs61o88v2ghd&hs=121

4:30 PM to 6:30 PM

JV SBhome v Dakota

Location:

Clawson City Park, 935 N Custer Ave, Clawson, MI 48017, USA

Calendar:

CHS Sports Calendar

This event has a Google Hangouts video call. Join: https://hangouts.google.com/hangouts/_/oaklandschools.net/heidi-shapiro?hceid=b2FrbGFuZHNjaG9vbHMubmV0X25haHNuamg0NnRjajRtcWFibHI2c3RiN3ZzQGdyb3VwLmNhbGVuZGFyLmdvb2dsZS5jb20.0f2pod8ddu7fi3nk041o0evsn3&hs=121

4:30 PM to 7:00 PM

GTN @ Center Line HS

Location:

Center Line High School, 26300 Arsenal St, Center Line, MI 48015, USA

Calendar:

CHS Sports Calendar

This event has a Google Hangouts video call. Join: https://hangouts.google.com/hangouts/_/oaklandschools.net/heidi-shapiro?hceid=b2FrbGFuZHNjaG9vbHMubmV0X25haHNuamg0NnRjajRtcWFibHI2c3RiN3ZzQGdyb3VwLmNhbGVuZGFyLmdvb2dsZS5jb20.3hekamuki3tq26c7es1ec3tmdm&hs=121

6:00 PM to 7:00 PM

V SB @ Ferndale HS (DH)

Location:

Ferndale High School, 881 Pinecrest Dr, Ferndale, MI 48220, USA

Calendar:

CHS Sports Calendar

This event has a Google Hangouts video call. Join: https://hangouts.google.com/hangouts/_/oaklandschools.net/heidi-shapiro?hceid=b2FrbGFuZHNjaG9vbHMubmV0X25haHNuamg0NnRjajRtcWFibHI2c3RiN3ZzQGdyb3VwLmNhbGVuZGFyLmdvb2dsZS5jb20.0pt0mambe663t7olq1q8m5ds5v&hs=121
JV SB @ Warren Mott

Location:

Warren Mott High School, 3131 Twelve Mile Rd, Warren, MI 48092, USA

Calendar:

CHS Sports Calendar

This event has a Google Hangouts video call. Join: https://hangouts.google.com/hangouts/_/oaklandschools.net/heidi-shapiro?hceid=b2FrbGFuZHNjaG9vbHMubmV0X25haHNuamg0NnRjajRtcWFibHI2c3RiN3ZzQGdyb3VwLmNhbGVuZGFyLmdvb2dsZS5jb20.4od5dumfn4j0up60h68ng36u46&hs=121

BGLF @ Lamphere w/WWT

Location:

Maple Lane Golf Club, 33203 Maple Ln Dr, Sterling Heights, MI 48312, USA

Calendar:

CHS Sports Calendar

This event has a Google Hangouts video call. Join: https://hangouts.google.com/hangouts/_/oaklandschools.net/heidi-shapiro?hceid=b2FrbGFuZHNjaG9vbHMubmV0X25haHNuamg0NnRjajRtcWFibHI2c3RiN3ZzQGdyb3VwLmNhbGVuZGFyLmdvb2dsZS5jb20.7b53mso80dlrfhvkudnmgsvm2c&hs=121

HS Track @ Center Line High

Location:

Center Line High School, 26300 Arsenal St, Center Line, MI 48015, USA

Calendar:

CHS Sports Calendar

This event has a Google Hangouts video call. Join: https://hangouts.google.com/hangouts/_/oaklandschools.net/heidi-shapiro?hceid=b2FrbGFuZHNjaG9vbHMubmV0X25haHNuamg0NnRjajRtcWFibHI2c3RiN3ZzQGdyb3VwLmNhbGVuZGFyLmdvb2dsZS5jb20.4equak4tb83nm37fvr5fu6r2oa&hs=121