Welcome to Clawson High School
Mission
The cooperative mission of Clawson High School is to encourage growth in students as independent learners who understand the importance of a well-rounded education.

Half Day of School – Wednesday, September 25 – CASA & OSTC Buses will run
Picture Retake Day – Wednesday, October 9 – 7:45am-11:30am
Parent/Teacher Conferences – Thursday, October 10 – 3-5pm & 6-8pm – HS Café
Homecoming – Friday, October 25
For more details on HS Events click on the Daily Announcements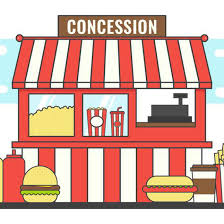 Our PTSA is looking for Volunteers!
Sign up below to help out at the
City Park Concession Stand
during home Football Games!
Interest in Clawson Fencing
Please visit survey at: https://tinyurl.com/CPSFencing2019
There will be a Mustang Cavalry team for CMS students and a Trojan Trooper team for CHS students. Spots will be limited by equipment inventory, but are open to both young men and women!

Work Permits:
Section I & Section II must be filled out completley by Minor/Employer in order for Section III to be completed by school official - All instructions are on the back page of permits.
Below see link to printable Work Permit forms.
When CHS Office is closed you are able to print off form and work on getting Section I & Section II complete. In the event CHS Office is closed please call Main Office 248-655-4200 and leave a message concerning work permit completion. Thank you

Work Permit UNDER 16 years of age
Work Permit 16 and 17 years of age
CHS Events Calendar
CHS Events Calendar

‹

September

2019

›

S
M
T
W
T
F
S
1
2
3

Sep 3

CASA First Day of Classes

Calendar:

High School Calendar

This event has a Google Hangouts video call. Join: https://hangouts.google.com/hangouts/_/oaklandschools.net/sharon-cotter?hceid=b2FrbGFuZHNjaG9vbHMubmV0XzhvNjQ3cWtnbjN0b3YyZDVkZmc5dGxldmY0QGdyb3VwLmNhbGVuZGFyLmdvb2dsZS5jb20.36vd4153tdu7q9uuhhnk0n98pe&hs=121

First Day of OSTC

Calendar:

High School Calendar

This event has a Google Hangouts video call. Join: https://hangouts.google.com/hangouts/_/oaklandschools.net/sharon-cotter?hceid=b2FrbGFuZHNjaG9vbHMubmV0XzhvNjQ3cWtnbjN0b3YyZDVkZmc5dGxldmY0QGdyb3VwLmNhbGVuZGFyLmdvb2dsZS5jb20.4a7s22bqegfnklf6j42vkaiur3&hs=121

First Day of School 1/2 Day-11:25am dismissal

Calendar:

High School Calendar

This event has a Google Hangouts video call. Join: https://hangouts.google.com/hangouts/_/oaklandschools.net/sharon-cotter?hceid=b2FrbGFuZHNjaG9vbHMubmV0XzhvNjQ3cWtnbjN0b3YyZDVkZmc5dGxldmY0QGdyb3VwLmNhbGVuZGFyLmdvb2dsZS5jb20.3glsespq97tim88maqd4ukkbvi&hs=121

4
5

Sep 5

Seminar Blue

Calendar:

High School Calendar

This event has a Google Hangouts video call. Join: https://hangouts.google.com/hangouts/_/oaklandschools.net/sharon-cotter?hceid=b2FrbGFuZHNjaG9vbHMubmV0XzhvNjQ3cWtnbjN0b3YyZDVkZmc5dGxldmY0QGdyb3VwLmNhbGVuZGFyLmdvb2dsZS5jb20.1tvhemgq737shh846q9b2pt4fk&hs=121

6

Sep 6

School Picture Day

Calendar:

High School Calendar

This event has a Google Hangouts video call. Join: https://hangouts.google.com/hangouts/_/oaklandschools.net/school-picture?hceid=b2FrbGFuZHNjaG9vbHMubmV0XzhvNjQ3cWtnbjN0b3YyZDVkZmc5dGxldmY0QGdyb3VwLmNhbGVuZGFyLmdvb2dsZS5jb20.186r6f6iothj3j7p7n4hovj6kf&hs=121

Senior Picture Day

Calendar:

High School Calendar

This event has a Google Hangouts video call. Join: https://hangouts.google.com/hangouts/_/oaklandschools.net/sharon-cotter?hceid=b2FrbGFuZHNjaG9vbHMubmV0XzhvNjQ3cWtnbjN0b3YyZDVkZmc5dGxldmY0QGdyb3VwLmNhbGVuZGFyLmdvb2dsZS5jb20.20hndvpb10mphvot9vtq1b3icg&hs=121

7
8
9

Sep 9

Athletic Boosters Mtg

Calendar:

High School Calendar

This event has a Google Hangouts video call. Join: https://hangouts.google.com/hangouts/_/oaklandschools.net/sharon-cotter?hceid=b2FrbGFuZHNjaG9vbHMubmV0XzhvNjQ3cWtnbjN0b3YyZDVkZmc5dGxldmY0QGdyb3VwLmNhbGVuZGFyLmdvb2dsZS5jb20.78mgib7h4tvfrcle134o9fnlkv&hs=121

Board Workshop

Calendar:

High School Calendar

This event has a Google Hangouts video call. Join: https://hangouts.google.com/hangouts/_/oaklandschools.net/sharon-cotter?hceid=b2FrbGFuZHNjaG9vbHMubmV0XzhvNjQ3cWtnbjN0b3YyZDVkZmc5dGxldmY0QGdyb3VwLmNhbGVuZGFyLmdvb2dsZS5jb20.4r1nns2pnhdmp1oh9d2k3c1knv&hs=121

7:00 PM to 8:00 PM

Athletic Booster Meeting

Calendar:

High School Calendar

This event has a Google Hangouts video call. Join: https://hangouts.google.com/hangouts/_/oaklandschools.net/billy-shellenba?hceid=b2FrbGFuZHNjaG9vbHMubmV0XzhvNjQ3cWtnbjN0b3YyZDVkZmc5dGxldmY0QGdyb3VwLmNhbGVuZGFyLmdvb2dsZS5jb20.5q80jutfddvgd0ap1ojkglpcb5&hs=121

10
11

Sep 11

Curriculum Night

Calendar:

High School Calendar

This event has a Google Hangouts video call. Join: https://hangouts.google.com/hangouts/_/oaklandschools.net/curriculum?hceid=b2FrbGFuZHNjaG9vbHMubmV0XzhvNjQ3cWtnbjN0b3YyZDVkZmc5dGxldmY0QGdyb3VwLmNhbGVuZGFyLmdvb2dsZS5jb20.71muontcn5dlmomaa09mr5pcnp&hs=121

6:30 PM to 8:30 PM

Curriculum Night

Calendar:

High School Calendar

This event has a Google Hangouts video call. Join: https://hangouts.google.com/hangouts/_/oaklandschools.net/curriculum?hceid=b2FrbGFuZHNjaG9vbHMubmV0XzhvNjQ3cWtnbjN0b3YyZDVkZmc5dGxldmY0QGdyb3VwLmNhbGVuZGFyLmdvb2dsZS5jb20.6tj7citb7skif46r68f0fjg7m3&hs=121

12

Sep 12

Seminar Gold

Calendar:

High School Calendar

This event has a Google Hangouts video call. Join: https://hangouts.google.com/hangouts/_/oaklandschools.net/sharon-cotter?hceid=b2FrbGFuZHNjaG9vbHMubmV0XzhvNjQ3cWtnbjN0b3YyZDVkZmc5dGxldmY0QGdyb3VwLmNhbGVuZGFyLmdvb2dsZS5jb20.1aid6vea4hetq8pu43oe0piekm&hs=121

8:00 PM to 9:00 PM

Performing Arts Boosters Mtg

Calendar:

High School Calendar

This event has a Google Hangouts video call. Join: https://hangouts.google.com/hangouts/_/oaklandschools.net/sharon-cotter?hceid=b2FrbGFuZHNjaG9vbHMubmV0XzhvNjQ3cWtnbjN0b3YyZDVkZmc5dGxldmY0QGdyb3VwLmNhbGVuZGFyLmdvb2dsZS5jb20.6q9kb9h9t4l30upknjavg0r2i7&hs=121

13
14
15
16

Sep 16

Board Meeting

Calendar:

High School Calendar

This event has a Google Hangouts video call. Join: https://hangouts.google.com/hangouts/_/oaklandschools.net/sharon-cotter?hceid=b2FrbGFuZHNjaG9vbHMubmV0XzhvNjQ3cWtnbjN0b3YyZDVkZmc5dGxldmY0QGdyb3VwLmNhbGVuZGFyLmdvb2dsZS5jb20.1fu5s84bnb2cte1gd6allkj4tu&hs=121

Staff Mtg

Calendar:

High School Calendar

This event has a Google Hangouts video call. Join: https://hangouts.google.com/hangouts/_/oaklandschools.net/sharon-cotter?hceid=b2FrbGFuZHNjaG9vbHMubmV0XzhvNjQ3cWtnbjN0b3YyZDVkZmc5dGxldmY0QGdyb3VwLmNhbGVuZGFyLmdvb2dsZS5jb20.5jbbetstval3b44bp45u2d1abn&hs=121

17
18

Sep 18

5th grade instrument rental

Calendar:

High School Calendar

Band - HS Strings - MS This event has a Google Hangouts video call. Join: https://hangouts.google.com/hangouts/_/oaklandschools.net/sharon-cotter?hceid=b2FrbGFuZHNjaG9vbHMubmV0XzhvNjQ3cWtnbjN0b3YyZDVkZmc5dGxldmY0QGdyb3VwLmNhbGVuZGFyLmdvb2dsZS5jb20.4u0ni77enjd6riar3ko5551eg2&hs=121

PTSA Mtg

Calendar:

High School Calendar

This event has a Google Hangouts video call. Join: https://hangouts.google.com/hangouts/_/oaklandschools.net/sharon-cotter?hceid=b2FrbGFuZHNjaG9vbHMubmV0XzhvNjQ3cWtnbjN0b3YyZDVkZmc5dGxldmY0QGdyb3VwLmNhbGVuZGFyLmdvb2dsZS5jb20.1aqtgmbg2fcibvlsatoil0821b&hs=121

6:30 PM to 7:30 PM

PTSA Meeting

Location:

Clawson High School, 101 John M Ave, Clawson, MI 48017, USA

Calendar:

High School Calendar

This event has a Google Hangouts video call. Join: https://hangouts.google.com/hangouts/_/oaklandschools.net/billy-shellenba?hceid=b2FrbGFuZHNjaG9vbHMubmV0XzhvNjQ3cWtnbjN0b3YyZDVkZmc5dGxldmY0QGdyb3VwLmNhbGVuZGFyLmdvb2dsZS5jb20.5hsn9is5nnfvqcqbr36en16hir&hs=121

6:30 PM to 8:00 PM

5th grade instrument rental night

Calendar:

High School Calendar

Band - HS Strings - MS This event has a Google Hangouts video call. Join: https://hangouts.google.com/hangouts/_/oaklandschools.net/sharon-cotter?hceid=b2FrbGFuZHNjaG9vbHMubmV0XzhvNjQ3cWtnbjN0b3YyZDVkZmc5dGxldmY0QGdyb3VwLmNhbGVuZGFyLmdvb2dsZS5jb20.3ct2tvie809j06m73t3jfdsc7o&hs=121

19

Sep 19

Performing Arts Boosters Mtg

Calendar:

High School Calendar

This event has a Google Hangouts video call. Join: https://hangouts.google.com/hangouts/_/oaklandschools.net/sharon-cotter?hceid=b2FrbGFuZHNjaG9vbHMubmV0XzhvNjQ3cWtnbjN0b3YyZDVkZmc5dGxldmY0QGdyb3VwLmNhbGVuZGFyLmdvb2dsZS5jb20.718880bi22vj0nleh92g8vt47e&hs=121

Seminar Blue

Calendar:

High School Calendar

This event has a Google Hangouts video call. Join: https://hangouts.google.com/hangouts/_/oaklandschools.net/sharon-cotter?hceid=b2FrbGFuZHNjaG9vbHMubmV0XzhvNjQ3cWtnbjN0b3YyZDVkZmc5dGxldmY0QGdyb3VwLmNhbGVuZGFyLmdvb2dsZS5jb20.2b7dfec0btiq97huemjha478h0&hs=121

9:45 AM to 10:15 AM

Western MI U College Visit

Calendar:

High School Calendar

This event has a Google Hangouts video call. Join: https://hangouts.google.com/hangouts/_/oaklandschools.net/sharon-cotter?hceid=b2FrbGFuZHNjaG9vbHMubmV0XzhvNjQ3cWtnbjN0b3YyZDVkZmc5dGxldmY0QGdyb3VwLmNhbGVuZGFyLmdvb2dsZS5jb20.3tvso7ja9dc91sj7s7hihijueg&hs=121

20
21

Sep 21

Russian School

Calendar:

High School Calendar

This event has a Google Hangouts video call. Join: https://hangouts.google.com/hangouts/_/oaklandschools.net/sharon-cotter?hceid=b2FrbGFuZHNjaG9vbHMubmV0XzhvNjQ3cWtnbjN0b3YyZDVkZmc5dGxldmY0QGdyb3VwLmNhbGVuZGFyLmdvb2dsZS5jb20.5o44o6p41k82otfk1etka3hupm&hs=121

22

Sep 22

10:00 AM to 1:00 PM

Paint Your Parking Spot - Class of 2020

Calendar:

High School Calendar

This event has a Google Hangouts video call. Join: https://hangouts.google.com/hangouts/_/oaklandschools.net/sharon-cotter?hceid=b2FrbGFuZHNjaG9vbHMubmV0XzhvNjQ3cWtnbjN0b3YyZDVkZmc5dGxldmY0QGdyb3VwLmNhbGVuZGFyLmdvb2dsZS5jb20.67s10tu37qhqn3e6hpfhmi4gtu&hs=121

23

Sep 23

10:30 AM to 11:00 AM

Central MI U College Visit

Calendar:

High School Calendar

This event has a Google Hangouts video call. Join: https://hangouts.google.com/hangouts/_/oaklandschools.net/sharon-cotter?hceid=b2FrbGFuZHNjaG9vbHMubmV0XzhvNjQ3cWtnbjN0b3YyZDVkZmc5dGxldmY0QGdyb3VwLmNhbGVuZGFyLmdvb2dsZS5jb20.2qm45a683n7mgi0eih6njnsni4&hs=121

24
25

Sep 25

1/2 day-10:55am dismissal

Calendar:

High School Calendar

This event has a Google Hangouts video call. Join: https://hangouts.google.com/hangouts/_/oaklandschools.net/sharon-cotter?hceid=b2FrbGFuZHNjaG9vbHMubmV0XzhvNjQ3cWtnbjN0b3YyZDVkZmc5dGxldmY0QGdyb3VwLmNhbGVuZGFyLmdvb2dsZS5jb20.3245jh21mutr4aha76a2vs5t17&hs=121

7:00 PM to 9:00 PM

Senior All Night Party Parent Planning Mtg

Calendar:

High School Calendar

This event has a Google Hangouts video call. Join: https://hangouts.google.com/hangouts/_/oaklandschools.net/sharon-cotter?hceid=b2FrbGFuZHNjaG9vbHMubmV0XzhvNjQ3cWtnbjN0b3YyZDVkZmc5dGxldmY0QGdyb3VwLmNhbGVuZGFyLmdvb2dsZS5jb20.15rtj6kcc3a3asgrau258i1irc&hs=121

26

Sep 26

Seminar Gold

Calendar:

High School Calendar

This event has a Google Hangouts video call. Join: https://hangouts.google.com/hangouts/_/oaklandschools.net/sharon-cotter?hceid=b2FrbGFuZHNjaG9vbHMubmV0XzhvNjQ3cWtnbjN0b3YyZDVkZmc5dGxldmY0QGdyb3VwLmNhbGVuZGFyLmdvb2dsZS5jb20.3pd9ramdoqhdrj0171vh1ifaec&hs=121

27
28

Sep 28

Russian School

Calendar:

High School Calendar

This event has a Google Hangouts video call. Join: https://hangouts.google.com/hangouts/_/oaklandschools.net/sharon-cotter?hceid=b2FrbGFuZHNjaG9vbHMubmV0XzhvNjQ3cWtnbjN0b3YyZDVkZmc5dGxldmY0QGdyb3VwLmNhbGVuZGFyLmdvb2dsZS5jb20.00nj6874i12qh26eu7cm9010ku&hs=121

29
30
Seminar Gold

Calendar:

High School Calendar

This event has a Google Hangouts video call. Join: https://hangouts.google.com/hangouts/_/oaklandschools.net/sharon-cotter?hceid=b2FrbGFuZHNjaG9vbHMubmV0XzhvNjQ3cWtnbjN0b3YyZDVkZmc5dGxldmY0QGdyb3VwLmNhbGVuZGFyLmdvb2dsZS5jb20.1aid6vea4hetq8pu43oe0piekm&hs=121

Performing Arts Boosters Mtg

Calendar:

High School Calendar

This event has a Google Hangouts video call. Join: https://hangouts.google.com/hangouts/_/oaklandschools.net/sharon-cotter?hceid=b2FrbGFuZHNjaG9vbHMubmV0XzhvNjQ3cWtnbjN0b3YyZDVkZmc5dGxldmY0QGdyb3VwLmNhbGVuZGFyLmdvb2dsZS5jb20.6q9kb9h9t4l30upknjavg0r2i7&hs=121

Board Meeting

Calendar:

High School Calendar

This event has a Google Hangouts video call. Join: https://hangouts.google.com/hangouts/_/oaklandschools.net/sharon-cotter?hceid=b2FrbGFuZHNjaG9vbHMubmV0XzhvNjQ3cWtnbjN0b3YyZDVkZmc5dGxldmY0QGdyb3VwLmNhbGVuZGFyLmdvb2dsZS5jb20.1fu5s84bnb2cte1gd6allkj4tu&hs=121

Staff Mtg

Calendar:

High School Calendar

This event has a Google Hangouts video call. Join: https://hangouts.google.com/hangouts/_/oaklandschools.net/sharon-cotter?hceid=b2FrbGFuZHNjaG9vbHMubmV0XzhvNjQ3cWtnbjN0b3YyZDVkZmc5dGxldmY0QGdyb3VwLmNhbGVuZGFyLmdvb2dsZS5jb20.5jbbetstval3b44bp45u2d1abn&hs=121

5th grade instrument rental

Calendar:

High School Calendar

Band - HS Strings - MS This event has a Google Hangouts video call. Join: https://hangouts.google.com/hangouts/_/oaklandschools.net/sharon-cotter?hceid=b2FrbGFuZHNjaG9vbHMubmV0XzhvNjQ3cWtnbjN0b3YyZDVkZmc5dGxldmY0QGdyb3VwLmNhbGVuZGFyLmdvb2dsZS5jb20.4u0ni77enjd6riar3ko5551eg2&hs=121

PTSA Mtg

Calendar:

High School Calendar

This event has a Google Hangouts video call. Join: https://hangouts.google.com/hangouts/_/oaklandschools.net/sharon-cotter?hceid=b2FrbGFuZHNjaG9vbHMubmV0XzhvNjQ3cWtnbjN0b3YyZDVkZmc5dGxldmY0QGdyb3VwLmNhbGVuZGFyLmdvb2dsZS5jb20.1aqtgmbg2fcibvlsatoil0821b&hs=121

PTSA Meeting

Location:

Clawson High School, 101 John M Ave, Clawson, MI 48017, USA

Calendar:

High School Calendar

This event has a Google Hangouts video call. Join: https://hangouts.google.com/hangouts/_/oaklandschools.net/billy-shellenba?hceid=b2FrbGFuZHNjaG9vbHMubmV0XzhvNjQ3cWtnbjN0b3YyZDVkZmc5dGxldmY0QGdyb3VwLmNhbGVuZGFyLmdvb2dsZS5jb20.5hsn9is5nnfvqcqbr36en16hir&hs=121

5th grade instrument rental night

Calendar:

High School Calendar

Band - HS Strings - MS This event has a Google Hangouts video call. Join: https://hangouts.google.com/hangouts/_/oaklandschools.net/sharon-cotter?hceid=b2FrbGFuZHNjaG9vbHMubmV0XzhvNjQ3cWtnbjN0b3YyZDVkZmc5dGxldmY0QGdyb3VwLmNhbGVuZGFyLmdvb2dsZS5jb20.3ct2tvie809j06m73t3jfdsc7o&hs=121

Performing Arts Boosters Mtg

Calendar:

High School Calendar

This event has a Google Hangouts video call. Join: https://hangouts.google.com/hangouts/_/oaklandschools.net/sharon-cotter?hceid=b2FrbGFuZHNjaG9vbHMubmV0XzhvNjQ3cWtnbjN0b3YyZDVkZmc5dGxldmY0QGdyb3VwLmNhbGVuZGFyLmdvb2dsZS5jb20.718880bi22vj0nleh92g8vt47e&hs=121

Seminar Blue

Calendar:

High School Calendar

This event has a Google Hangouts video call. Join: https://hangouts.google.com/hangouts/_/oaklandschools.net/sharon-cotter?hceid=b2FrbGFuZHNjaG9vbHMubmV0XzhvNjQ3cWtnbjN0b3YyZDVkZmc5dGxldmY0QGdyb3VwLmNhbGVuZGFyLmdvb2dsZS5jb20.2b7dfec0btiq97huemjha478h0&hs=121
CHS Sports Calendar
CHS Sports Calendar

‹

September

2019

›

S
M
T
W
T
F
S
1
2
3
4
5

Sep 5

6:30 PM to 8:30 PM

JV FBhome v Eastpointe HS

Location:

Clawson City Park, 935 N Custer Ave, Clawson, MI 48017, USA

Calendar:

CHS Sports Calendar

This event has a Google Hangouts video call. Join: https://hangouts.google.com/hangouts/_/oaklandschools.net/heidi-shapiro?hceid=b2FrbGFuZHNjaG9vbHMubmV0X25haHNuamg0NnRjajRtcWFibHI2c3RiN3ZzQGdyb3VwLmNhbGVuZGFyLmdvb2dsZS5jb20.29b5dcgctntktgp4s5vlsjj3jm&hs=121

6

Sep 6

7:00 PM to 9:00 PM

V FB @ Eastpointe

Location:

Memorial Stadium, 25000 Flower Ave, Eastpointe, MI 48021, USA

Calendar:

CHS Sports Calendar

This event has a Google Hangouts video call. Join: https://hangouts.google.com/hangouts/_/oaklandschools.net/heidi-shapiro?hceid=b2FrbGFuZHNjaG9vbHMubmV0X25haHNuamg0NnRjajRtcWFibHI2c3RiN3ZzQGdyb3VwLmNhbGVuZGFyLmdvb2dsZS5jb20.7044v7jqh0sj56i38btho3t50a&hs=121

7

Sep 7

8:00 AM to 2:00 PM

XC @ Tommy Titan Invite

Location:

Cass Benton Park, Northville Rd, Northville, MI 48168, USA

Calendar:

CHS Sports Calendar

This event has a Google Hangouts video call. Join: https://hangouts.google.com/hangouts/_/oaklandschools.net/heidi-shapiro?hceid=b2FrbGFuZHNjaG9vbHMubmV0X25haHNuamg0NnRjajRtcWFibHI2c3RiN3ZzQGdyb3VwLmNhbGVuZGFyLmdvb2dsZS5jb20.4e5q43l7i9s7sk3ltdgmb17936&hs=121

8
9
10

Sep 10

4:00 PM to 6:00 PM

HS XC@ MAC Blue Jam @ Marysville

Calendar:

CHS Sports Calendar

Location: TBD This event has a Google Hangouts video call. Join: https://hangouts.google.com/hangouts/_/oaklandschools.net/heidi-shapiro?hceid=b2FrbGFuZHNjaG9vbHMubmV0X25haHNuamg0NnRjajRtcWFibHI2c3RiN3ZzQGdyb3VwLmNhbGVuZGFyLmdvb2dsZS5jb20.7n0ls96n3p6dsfbl9insandcrm&hs=121

11
12

Sep 12

2:30 PM to 5:30 PM

GGLF @ ChipValley

Location:

Hickory Hollow Golf Club, 49001 North Ave, Macomb, MI 48042, USA

Calendar:

CHS Sports Calendar

This event has a Google Hangouts video call. Join: https://hangouts.google.com/hangouts/_/oaklandschools.net/heidi-shapiro?hceid=b2FrbGFuZHNjaG9vbHMubmV0X25haHNuamg0NnRjajRtcWFibHI2c3RiN3ZzQGdyb3VwLmNhbGVuZGFyLmdvb2dsZS5jb20.2l477bjmoj6uotq7o144jm8p8b&hs=121

6:30 PM to 9:30 PM

JV FB @ Center Line

Location:

Center Line Memorial Field, 25300 Sherwood Ave, Center Line, MI 48015, USA

Calendar:

CHS Sports Calendar

Field not at Center Line High School This event has a Google Hangouts video call. Join: https://hangouts.google.com/hangouts/_/oaklandschools.net/heidi-shapiro?hceid=b2FrbGFuZHNjaG9vbHMubmV0X25haHNuamg0NnRjajRtcWFibHI2c3RiN3ZzQGdyb3VwLmNhbGVuZGFyLmdvb2dsZS5jb20.37kdg2gjsh4fgphb063sodmskg&hs=121

13

Sep 13

3:00 PM to 10:00 PM

Tribune Tour SetUp

Location:

Clawson High School, 101 John M Ave, Clawson, MI 48017, USA

Calendar:

CHS Sports Calendar

This event has a Google Hangouts video call. Join: https://hangouts.google.com/hangouts/_/oaklandschools.net/heidi-shapiro?hceid=b2FrbGFuZHNjaG9vbHMubmV0X25haHNuamg0NnRjajRtcWFibHI2c3RiN3ZzQGdyb3VwLmNhbGVuZGFyLmdvb2dsZS5jb20.3bmvsclfgf90l503hlbonn9kfc&hs=121

7:00 PM to 8:00 PM

V FBhome v Center Line HS

Location:

Clawson City Park, 935 N Custer Ave, Clawson, MI 48017, USA

Calendar:

CHS Sports Calendar

This event has a Google Hangouts video call. Join: https://hangouts.google.com/hangouts/_/oaklandschools.net/heidi-shapiro?hceid=b2FrbGFuZHNjaG9vbHMubmV0X25haHNuamg0NnRjajRtcWFibHI2c3RiN3ZzQGdyb3VwLmNhbGVuZGFyLmdvb2dsZS5jb20.52n5t447oi52uarj0k2p11uq2k&hs=121

14

Sep 14

9:20 AM to 12:20 PM

XC @ Holly Invite/Springfield Oaks

Location:

Springfield Oaks County Park, 12451 Andersonville Rd, Davisburg, MI 48350, USA

Calendar:

CHS Sports Calendar

This event has a Google Hangouts video call. Join: https://hangouts.google.com/hangouts/_/oaklandschools.net/heidi-shapiro?hceid=b2FrbGFuZHNjaG9vbHMubmV0X25haHNuamg0NnRjajRtcWFibHI2c3RiN3ZzQGdyb3VwLmNhbGVuZGFyLmdvb2dsZS5jb20.2vdvfun328ghdpoe4dg6giocjs&hs=121

15
16
17

Sep 17

2:00 PM to 5:30 PM

GGLF v LCN

Location:

Bello Woods Golf Course, 23650 23 Mile Rd, Macomb, MI 48042, USA

Calendar:

CHS Sports Calendar

This event has a Google Hangouts video call. Join: https://hangouts.google.com/hangouts/_/oaklandschools.net/heidi-shapiro?hceid=b2FrbGFuZHNjaG9vbHMubmV0X25haHNuamg0NnRjajRtcWFibHI2c3RiN3ZzQGdyb3VwLmNhbGVuZGFyLmdvb2dsZS5jb20.4v82sbu4v3306g8qr9cj2hpbik&hs=121

18
19

Sep 19

3:00 PM to 5:30 PM

GGLF

Location:

Solitude Links Golf Course & Banquet Center, 5810 Flinchbaugh Rd, Kimball, MI 48074, USA

Calendar:

CHS Sports Calendar

This event has a Google Hangouts video call. Join: https://hangouts.google.com/hangouts/_/oaklandschools.net/heidi-shapiro?hceid=b2FrbGFuZHNjaG9vbHMubmV0X25haHNuamg0NnRjajRtcWFibHI2c3RiN3ZzQGdyb3VwLmNhbGVuZGFyLmdvb2dsZS5jb20.4jt8bs2tbtqp546o770npve2aq&hs=121

6:00 PM to 8:00 PM

JV FB @ New Haven HS

Location:

New Haven High School, 57700 Gratiot Ave, New Haven, MI 48048, USA

Calendar:

CHS Sports Calendar

This event has a Google Hangouts video call. Join: https://hangouts.google.com/hangouts/_/oaklandschools.net/heidi-shapiro?hceid=b2FrbGFuZHNjaG9vbHMubmV0X25haHNuamg0NnRjajRtcWFibHI2c3RiN3ZzQGdyb3VwLmNhbGVuZGFyLmdvb2dsZS5jb20.7cdj835abugd6d2qu9q37kmvqg&hs=121

20

Sep 20

7:00 PM to 9:00 PM

V FBhome v New Haven HS

Location:

Clawson City Park, 935 N Custer Ave, Clawson, MI 48017, USA

Calendar:

CHS Sports Calendar

This event has a Google Hangouts video call. Join: https://hangouts.google.com/hangouts/_/oaklandschools.net/heidi-shapiro?hceid=b2FrbGFuZHNjaG9vbHMubmV0X25haHNuamg0NnRjajRtcWFibHI2c3RiN3ZzQGdyb3VwLmNhbGVuZGFyLmdvb2dsZS5jb20.59o4q1pt9f1fev3ipmheqi0ul2&hs=121

21

Sep 21

9:20 AM to 1:20 PM

XC @ Old Skool/Wolcott Mill

Location:

Wolcott Mill Metropark, 63841 Wolcott Rd, Romeo, MI 48065, USA

Calendar:

CHS Sports Calendar

This event has a Google Hangouts video call. Join: https://hangouts.google.com/hangouts/_/oaklandschools.net/heidi-shapiro?hceid=b2FrbGFuZHNjaG9vbHMubmV0X25haHNuamg0NnRjajRtcWFibHI2c3RiN3ZzQGdyb3VwLmNhbGVuZGFyLmdvb2dsZS5jb20.1rvqfphatfl0vghqjspoflgnuf&hs=121

22
23
24
25

Sep 25

4:30 PM to 7:00 PM

HS XC @ Blue Championship #2

Location:

Lake St. Clair Metropark, 31300 Metro Pkwy, Harrison Charter Township, MI 48045, USA

Calendar:

CHS Sports Calendar

This event has a Google Hangouts video call. Join: https://hangouts.google.com/hangouts/_/oaklandschools.net/heidi-shapiro?hceid=b2FrbGFuZHNjaG9vbHMubmV0X25haHNuamg0NnRjajRtcWFibHI2c3RiN3ZzQGdyb3VwLmNhbGVuZGFyLmdvb2dsZS5jb20.3dillnad3d11jrti2g1v8nia6u&hs=121

26

Sep 26

3:30 PM to 6:30 PM

GGLF v LCN & Stevenson

Location:

Maple Lane Golf Club, 33203 Maple Ln Dr, Sterling Heights, MI 48312, USA

Calendar:

CHS Sports Calendar

This event has a Google Hangouts video call. Join: https://hangouts.google.com/hangouts/_/oaklandschools.net/heidi-shapiro?hceid=b2FrbGFuZHNjaG9vbHMubmV0X25haHNuamg0NnRjajRtcWFibHI2c3RiN3ZzQGdyb3VwLmNhbGVuZGFyLmdvb2dsZS5jb20.7krs4hh9mgnu816u7kkp0a68g9&hs=121

6:30 PM to 8:30 PM

JV FBhome v Lamphere

Location:

Clawson City Park, 935 N Custer Ave, Clawson, MI 48017, USA

Calendar:

CHS Sports Calendar

This event has a Google Hangouts video call. Join: https://hangouts.google.com/hangouts/_/oaklandschools.net/heidi-shapiro?hceid=b2FrbGFuZHNjaG9vbHMubmV0X25haHNuamg0NnRjajRtcWFibHI2c3RiN3ZzQGdyb3VwLmNhbGVuZGFyLmdvb2dsZS5jb20.03do5b9br11bhqjrqkec46e9lo&hs=121

27

Sep 27

7:00 PM to 9:00 PM

V FB @ Lamphere HS

Location:

Lamphere High School, 610 W 13 Mile Rd, Madison Heights, MI 48071, USA

Calendar:

CHS Sports Calendar

This event has a Google Hangouts video call. Join: https://hangouts.google.com/hangouts/_/oaklandschools.net/heidi-shapiro?hceid=b2FrbGFuZHNjaG9vbHMubmV0X25haHNuamg0NnRjajRtcWFibHI2c3RiN3ZzQGdyb3VwLmNhbGVuZGFyLmdvb2dsZS5jb20.490brdogb9jhkc1j45dke917vv&hs=121

28
29
30
Clawson High School
101 John M Ave
Clawson MI 48017
248-655-4200 - phone
248-655-4205 - fax
Principal
Billy Shellenbarger
High School Hours
7:45 am-2:37 pm