Welcome to Clawson High School
Mission
The cooperative mission of Clawson High School is to encourage growth in students as independent learners who understand the importance of a well-rounded education.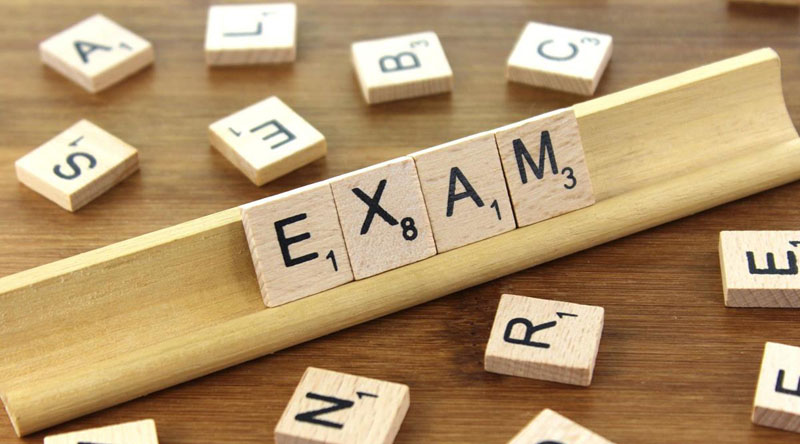 Due to no school on MLK Day - January 18th, our schedule for exam week is different, so please take a moment to click on the above button so you are familiar with the exam week schedule.
Having Chromebook problems?
Our Oakland Schools Helpdesk is ready to assist you!
Please call 248-209-2060 to contact them
Picture Retake Day!
Kaiser Studios will be at CHS on Friday, Jan 8 & Monday, Jan 11 from 8am-11am each day.
All students, in seat & CVA, that did not get their picture taken in November should get their picture taken on one of the above dates. There is no charge for Student ID Card & Picture for Yearbook.
Students who were unhappy with their picture in November can turn in their original picture packet on retake day and have a new picture taken.

During the current pandemic students should print off their appropriate work permit and complete Section I & have employer complete Section II.
Student then email form to Mrs. Cotter - Sharon.Cotter@clawsonschools.org
Mrs. Cotter will complete Section III and email/fax the form back to the employer. Please email Mrs. Cotter with any questions/concerns.
Don't have a way to print email me. We will work it out!
Work Permits:
Section I & Section II must be filled out completely by Minor/Employer in order for Section III to be completed by school official - All instructions are on the back page of permits.
Below see link to printable Work Permit forms.
When CHS Office is closed you are able to print off form and work on getting Section I & Section II complete. In the event CHS Office is closed please email Mrs. Cotter - Sharon.Cotter@clawsonschools.org or call Main Office 248-655-4200 and leave a message concerning work permit completion. Thank you
Work Permit UNDER 16 years of age
Work Permit 16 and 17 years of age
CHS Events Calendar
CHS Events Calendar

‹

January

2021

›

S
M
T
W
T
F
S
1

Jan 1

CHS Winter Break

Calendar:

High School Calendar

2
3
4

Jan 4

School Resumes @ CHS

Calendar:

High School Calendar

7:00 PM to 9:00 PM

Athletic Booster Mtg - Virtual

Calendar:

High School Calendar

7:00 PM to 9:00 PM

Board Workshop

Calendar:

High School Calendar

5
6
7
8

Jan 8

8:00 AM to 11:00 AM

School Picture Retake Day

Calendar:

High School Calendar

9
10
11

Jan 11

Staff Mtg - DPPD

Calendar:

High School Calendar

8:00 AM to 11:00 AM

School Picture Retake Day

Calendar:

High School Calendar

12

Jan 12

10:00 AM to 10:10 AM

Fire Drill

Calendar:

High School Calendar

13
14

Jan 14

8:00 PM to 9:00 PM

Performing Arts Booster Mtg

Calendar:

High School Calendar

15
16
17
18

Jan 18

No School MLK Day District Wide

Calendar:

High School Calendar

7:00 PM to 9:00 PM

Board Meeting

Calendar:

High School Calendar

19
20

Jan 20

6:00 PM to 8:00 PM

CMS PTO/CHS PTSA Joint Meeting/Virtual

Calendar:

High School Calendar

21

Jan 21

Half Day CHS/CMS Exams

Calendar:

High School Calendar

7:00 PM to 8:00 PM

Senior All Night Party Parent Planning Mtg

Calendar:

High School Calendar

22

Jan 22

Half Day CHS/CMS Exams

Calendar:

High School Calendar

23
24
25

Jan 25

Staff Mtg - DPPD

Calendar:

High School Calendar

26
27
28

Jan 28

2:45 PM to 3:45 PM

SADD Mtg

Calendar:

High School Calendar

29
30
31
No School MLK Day District Wide

Calendar:

High School Calendar

Board Meeting

Calendar:

High School Calendar

Half Day CHS/CMS Exams

Calendar:

High School Calendar

Senior All Night Party Parent Planning Mtg

Calendar:

High School Calendar

Half Day CHS/CMS Exams

Calendar:

High School Calendar

Staff Mtg - DPPD

Calendar:

High School Calendar

SADD Mtg

Calendar:

High School Calendar
CHS Sports Calendar
CHS Sports Calendar

‹

January

2021

›

S
M
T
W
T
F
S
1
2
3
4
5
6
7

Jan 7

12:00 AM to 3:00 AM

Time: TBA -W B V A Madison HS (Madison Heights)

Calendar:

Athletics Calendar

Visit 0/main/event/scid/MI480178832/eventid/71351354 for more information!

8
9
10
11
12
13

Jan 13

6:00 PM to 9:00 PM

CANCELLED: CHR G V A MAC Gold Meet #1

Calendar:

Athletics Calendar

Visit 0/main/event/scid/MI480178832/eventid/71351539 for more information!

14
15
16
17
18
19
20
21
22

Jan 22

6:00 PM to 9:00 PM

BKB G JV H Warren Woods Tower

Location:

101 John M Clawson, MI 48017

Calendar:

Athletics Calendar

Facility: Clawson HS Gym Visit 0/main/event/scid/MI480178832/eventid/72308349 for more information!

7:30 PM to 10:30 PM

BKB G V H Hazel Park High School

Location:

101 John M Clawson, MI 48017

Calendar:

Athletics Calendar

Facility: Clawson HS Gym Visit 0/main/event/scid/MI480178832/eventid/72308346 for more information!

23

Jan 23

10:00 AM to 1:00 PM

W B V A MAC Silver Quad #2

Calendar:

Athletics Calendar

Visit 0/main/event/scid/MI480178832/eventid/71351373 for more information!

24
25

Jan 25

6:00 PM to 9:00 PM

BKB B JV H Lakeview High School

Location:

101 John M Clawson, MI 48017

Calendar:

Athletics Calendar

Facility: Clawson HS Gym Visit 0/main/event/scid/MI480178832/eventid/72309757 for more information!

7:30 PM to 10:30 PM

BKB B V H Lakeview High School

Location:

101 John M Clawson, MI 48017

Calendar:

Athletics Calendar

Facility: Clawson HS Gym Visit 0/main/event/scid/MI480178832/eventid/72309754 for more information!

26

Jan 26

6:00 PM to 9:00 PM

BKB G JV H L'Anse Creuse North High School

Location:

101 John M Clawson, MI 48017

Calendar:

Athletics Calendar

Facility: Clawson HS Gym Visit 0/main/event/scid/MI480178832/eventid/72308424 for more information!

7:30 PM to 10:30 PM

BKB G V H Madison HS (Madison Heights)

Location:

101 John M Clawson, MI 48017

Calendar:

Athletics Calendar

Facility: Clawson HS Gym Visit 0/main/event/scid/MI480178832/eventid/72308421 for more information!

27

Jan 27

5:30 PM to 8:30 PM

BKB B JV A Marysville High School

Location:

1085 Ward Street Marine City, MI 48039

Calendar:

Athletics Calendar

Facility: Marine City HS Visit 0/main/event/scid/MI480178832/eventid/72310790 for more information!

7:00 PM to 10:00 PM

BKB B V A Marysville High School

Location:

555 E. Huron Blvd Marysville, MI 48040

Calendar:

Athletics Calendar

Facility: Marysville H.S. Visit 0/main/event/scid/MI480178832/eventid/72310789 for more information!

28

Jan 28

4:15 PM to 7:15 PM

BKB B 8 A South Lake Middle School (Combined 7/8 Team)

Calendar:

Athletics Calendar

Visit 0/main/event/scid/MI480178832/eventid/72324453 for more information!

5:30 PM to 8:30 PM

BKB G JV A Marine City High School

Location:

1085 Ward Street Marine City, MI 48039

Calendar:

Athletics Calendar

Facility: Marine City HS Visit 0/main/event/scid/MI480178832/eventid/72269310 for more information!

6:00 PM to 9:00 PM

SW B VCP H L'Anse Creuse High School

Location:

610 W 13 Mile Rd Madison Heights, MI 48071

Calendar:

Athletics Calendar

Facility: Lamphere HS Pool Visit 0/main/event/scid/MI480178832/eventid/72290344 for more information!

7:00 PM to 10:00 PM

BKB G V A Marine City High School

Location:

1085 Ward Street Marine City, MI 48039

Calendar:

Athletics Calendar

Facility: Marine City HS Visit 0/main/event/scid/MI480178832/eventid/72268938 for more information!

29

Jan 29

6:00 PM to 9:00 PM

BKB B JV H Port Huron High School

Location:

101 John M Clawson, MI 48017

Calendar:

Athletics Calendar

Facility: Clawson HS Gym Visit 0/main/event/scid/MI480178832/eventid/72310516 for more information!

7:30 PM to 10:30 PM

BKB B V H Port Huron High School

Location:

101 John M Clawson, MI 48017

Calendar:

Athletics Calendar

Facility: Clawson HS Gym Visit 0/main/event/scid/MI480178832/eventid/72310510 for more information!

30
31
Clawson High School
101 John M Ave
Clawson MI 48017
248-655-4200 - phone
248-655-4205 - fax
Principal
Billy Shellenbarger
High School Hours
7:45 am-2:37 pm