Welcome to Clawson High School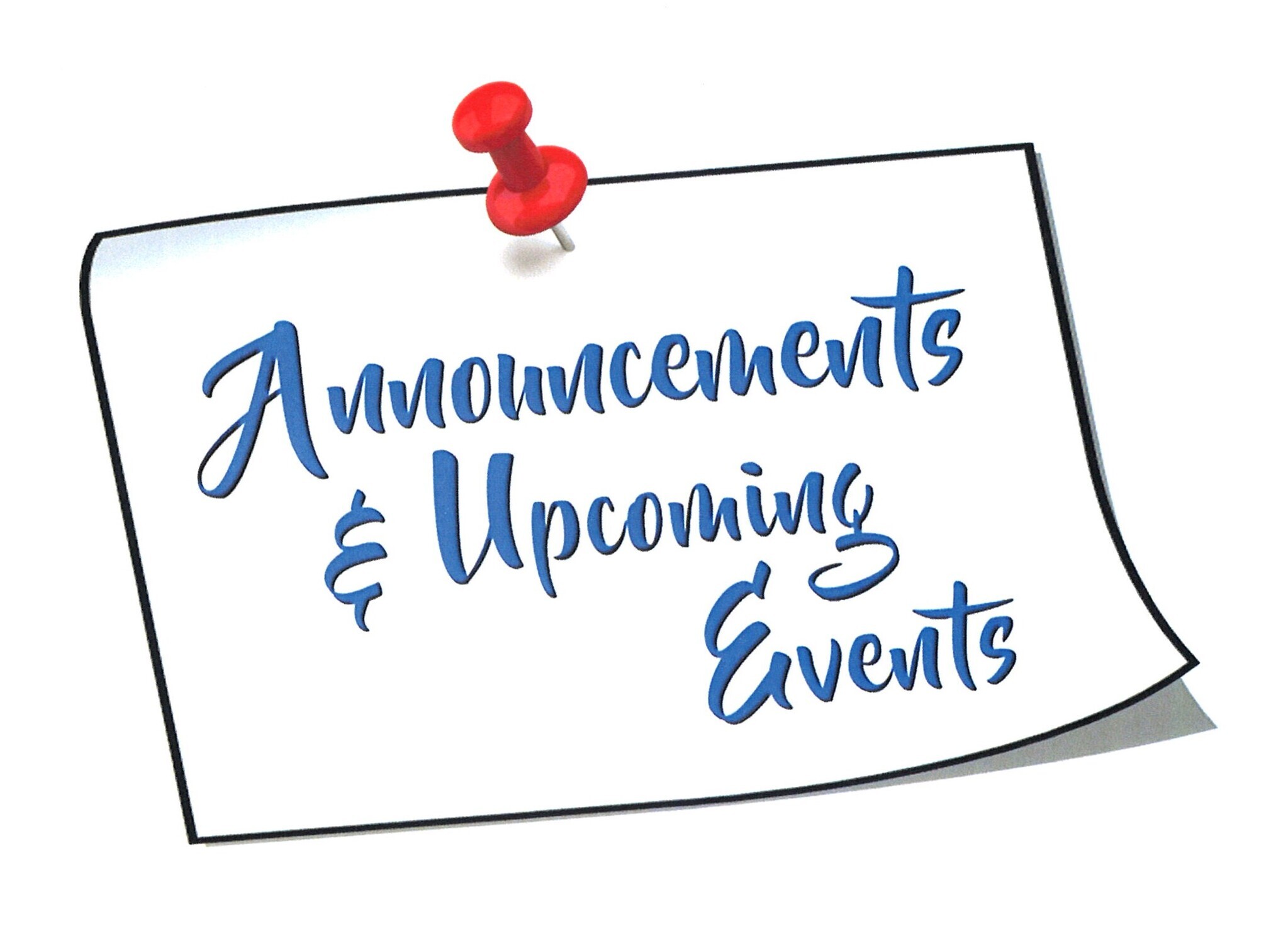 Click HERE for CHS Weekly Happenings/Announcements
******************************************************************************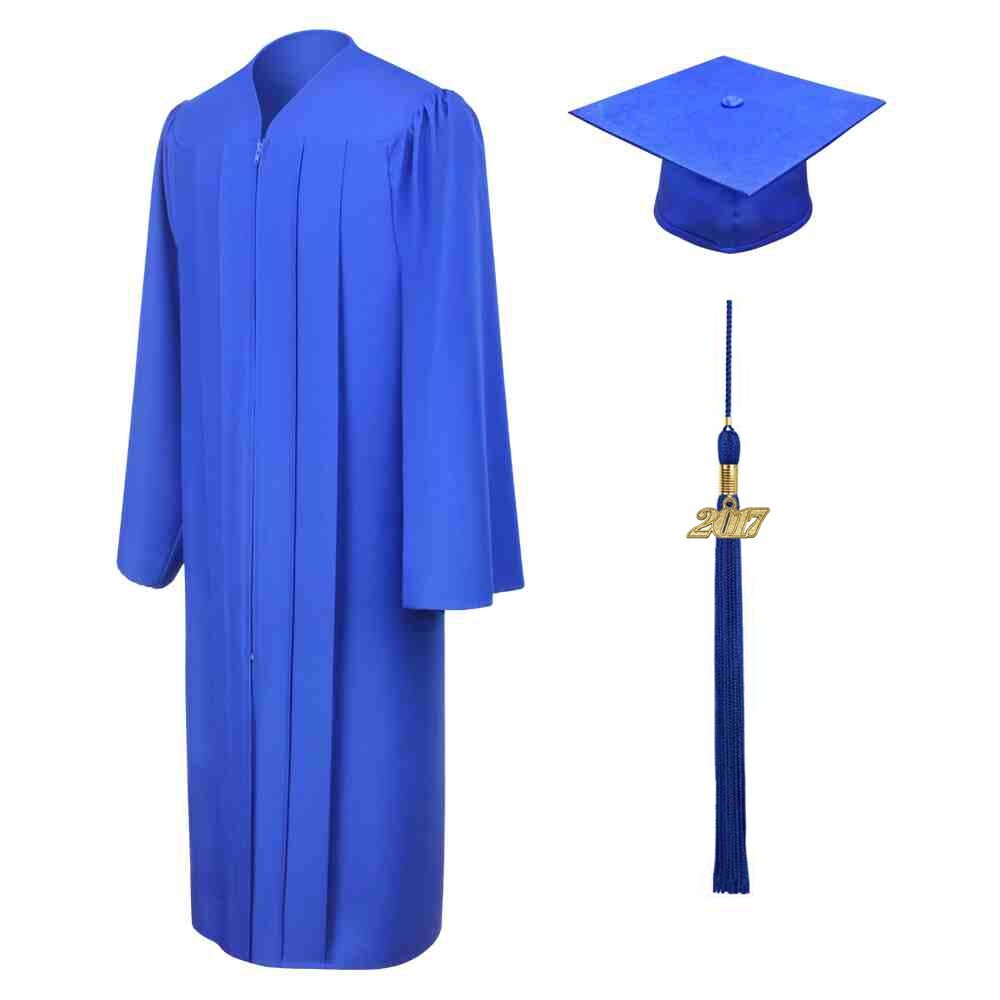 Graduation Ceremony Date is Set - Sunday, June 2nd - 3pm
Senior All Night Party Parent Planning Committee
Clawson High School is offering Senior '24 parents the opportunity to create a recognition ad for your student(s) - this will appear towards the back of our 2024 Cavalcade Yearbook. Recognition Ads are a great way to celebrate your student(s) and their accomplishments on a personal level. Designing and creating your ad is very easy. Click on the parent ad link below or see the attached PDF for more information.
Final Deadline: Friday, January 26th, 2024
Questions? Email is the best way to contact me - megan.homanick@clawsonschools.org
********************************************************************************

Work Permits:
Section I & Section II must be filled out completely by Minor/Employer in order for Section III to be completed by school official - All instructions are on the back page of permits.
Below see link to printable Work Permit forms.
When CHS Office is closed you are able to print off form and work on getting Section I & Section II complete. In the event CHS Office is closed please email Mrs. Cotter - Sharon.Cotter@clawsonschools.org or call Main Office 248-655-4200 and leave a message concerning work permit completion. Thank you
Work Permit UNDER 16 years of age
Work Permit 16 and 17 years of age
Having Chromebook problems?
Our Oakland Schools Helpdesk is ready to assist you!
Please call 248-209-2060 to contact them

CHS Alumni,

Do you need a copy of your HIGH SCHOOL TRANSCRIPT?
It's easy - visit........parchment.com
CHS Events Calendar
CHS Events Calendar

Previous

December

2023

Next

S
M
T
W
T
F
S
1

Dec 1

6:30 AM to 3:00 PM

Location:

CHS Media Center

Calendar:

High School Calendar

2
3

Dec 3

12:00 PM to 2:00 PM

Calendar:

High School Calendar

4

Dec 4

Calendar:

High School Calendar

2:45 PM to 4:15 PM

Calendar:

High School Calendar

7:00 PM to 9:00 PM

Calendar:

High School Calendar

7:00 PM to 9:00 PM

Calendar:

High School Calendar

5

Dec 5

2:45 PM to 4:15 PM

Calendar:

High School Calendar

3:00 PM to 5:00 PM

Calendar:

High School Calendar

6

Dec 6

Calendar:

High School Calendar

2:45 PM to 4:15 PM

Calendar:

High School Calendar

3:00 PM to 5:00 PM

Calendar:

High School Calendar

6:00 PM to 8:00 PM

Calendar:

High School Calendar

7

Dec 7

Jostens Grad Products In Person Ordering/During Lunches

Calendar:

High School Calendar

7:15 AM to 7:45 AM

Clawson Community Outreach Mtg

Calendar:

High School Calendar

2:45 PM to 4:15 PM

Calendar:

High School Calendar

8

Dec 8

3:00 PM to 5:00 PM

Calendar:

High School Calendar

9

Dec 9

9:00 AM to 12:00 PM

Calendar:

High School Calendar

10
11

Dec 11

2:45 PM to 3:45 PM

Calendar:

High School Calendar

2:45 PM to 4:15 PM

Calendar:

High School Calendar

3:00 PM to 5:00 PM

Calendar:

High School Calendar

12

Dec 12

Calendar:

High School Calendar

2:45 PM to 4:15 PM

Calendar:

High School Calendar

3:00 PM to 5:00 PM

Calendar:

High School Calendar

13

Dec 13

Calendar:

High School Calendar

8:45 AM to 9:45 AM

Calendar:

High School Calendar

CHS - Room 218 Join with Google Meet: https://meet.google.com/sed-xyic-hvr Or dial: (US) +1 414-439-1244 PIN: 406264619# Learn more about Meet at: https://support.google.com/a/users/answer/9282720

2:45 PM to 4:15 PM

Calendar:

High School Calendar

3:00 PM to 5:00 PM

Calendar:

High School Calendar

6:00 PM to 8:00 PM

Calendar:

High School Calendar

7:00 PM to 9:00 PM

Performing Arts Booster Mtg

Calendar:

High School Calendar

14

Dec 14

7:00 AM to 7:35 AM

Calendar:

High School Calendar

2:45 PM to 4:15 PM

Calendar:

High School Calendar

3:00 PM to 5:00 PM

Calendar:

High School Calendar

15
16
17

Dec 17

12:00 PM to 2:00 PM

Calendar:

High School Calendar

18

Dec 18

2:45 PM to 4:15 PM

Calendar:

High School Calendar

3:00 PM to 5:00 PM

Calendar:

High School Calendar

7:00 PM to 9:00 PM

Calendar:

High School Calendar

19

Dec 19

2:45 PM to 4:15 PM

Calendar:

High School Calendar

7:00 PM to 9:00 PM

Calendar:

High School Calendar

20

Dec 20

Calendar:

High School Calendar

2:45 PM to 4:15 PM

Calendar:

High School Calendar

3:00 PM to 5:00 PM

Calendar:

High School Calendar

7:00 PM to 9:00 PM

Calendar:

High School Calendar

21

Dec 21

2:45 PM to 4:15 PM

Calendar:

High School Calendar

3:00 PM to 5:00 PM

Calendar:

High School Calendar

7:00 PM to 9:00 PM

HS/MS Winter Strings Concert

Calendar:

High School Calendar

22

Dec 22

HS Strings to Elementary for Assemblies

Calendar:

High School Calendar

23
24
25

Dec 25

No School - Winter Recess

Calendar:

High School Calendar

26

Dec 26

No School - Winter Recess

Calendar:

High School Calendar

27

Dec 27

No School - Winter Recess

Calendar:

High School Calendar

28

Dec 28

No School - Winter Recess

Calendar:

High School Calendar

29

Dec 29

No School - Winter Recess

Calendar:

High School Calendar

30

Dec 30

No School - Winter Recess

Calendar:

High School Calendar

31

Dec 31

No School - Winter Recess

Calendar:

High School Calendar
Calendar:

High School Calendar

Calendar:

High School Calendar

Calendar:

High School Calendar

Calendar:

High School Calendar

Calendar:

High School Calendar

Calendar:

High School Calendar

Calendar:

High School Calendar

Calendar:

High School Calendar

CHS - Room 218 Join with Google Meet: https://meet.google.com/sed-xyic-hvr Or dial: (US) +1 414-439-1244 PIN: 406264619# Learn more about Meet at: https://support.google.com/a/users/answer/9282720

Calendar:

High School Calendar

Calendar:

High School Calendar
CHS Sports Calendar
CHS Sports Calendar

Previous

December

2023

Next

S
M
T
W
T
F
S
1

Dec 1

5:30 PM to 8:30 PM

BKB B JV H Eastpointe High School

Calendar:

Athletics Calendar

Visit https://clawsontrojans.org/main/event/scid/MI480178832/eventid/77070492 for more information!

7:00 PM to 10:00 PM

BKB B V H Eastpointe High School

Location:

101 John M Clawson, MI 48017

Calendar:

Athletics Calendar

Facility: Clawson HS Gym Visit https://clawsontrojans.org/main/event/scid/MI480178832/eventid/76383810 for more information!

2
3
4
5

Dec 5

5:30 PM to 8:30 PM

BKB B JV A Southfield Christian

Calendar:

Athletics Calendar

Visit https://clawsontrojans.org/main/event/scid/MI480178832/eventid/77070527 for more information!

7:00 PM to 10:00 PM

BKB B V A Southfield Christian

Calendar:

Athletics Calendar

6

Dec 6

4:00 PM to 7:00 PM

BKB G JV H Lakeview High School

Location:

101 John M Clawson, MI 48017

Calendar:

Athletics Calendar

4:15 PM to 7:15 PM

BKB B 7 A Wilkinson Middle School

Location:

26524 John R Madison Heights, MI 48071

Calendar:

Athletics Calendar

Facility: Wilkinson MS Visit https://clawsontrojans.org/main/event/scid/MI480178832/eventid/77070607 for more information!

5:30 PM to 8:30 PM

BKB B 8 A Wilkinson Middle School

Location:

26524 John R Madison Heights, MI 48071

Calendar:

Athletics Calendar

7:00 PM to 10:00 PM

BKB G V A Madison HS (Madison Heights)

Location:

915 E. 11 Mile Road Madison Heights, MI 48071

Calendar:

Athletics Calendar

Facility: Madison High School Visit https://clawsontrojans.org/main/event/scid/MI480178832/eventid/76384096 for more information!

7

Dec 7

5:30 PM to 8:30 PM

BKB B JV A Warren Woods Tower

Calendar:

Athletics Calendar

Visit https://clawsontrojans.org/main/event/scid/MI480178832/eventid/77070494 for more information!

7:00 PM to 10:00 PM

BKB B V A Warren Woods Tower

Calendar:

Athletics Calendar

Visit https://clawsontrojans.org/main/event/scid/MI480178832/eventid/76383833 for more information!

8

Dec 8

5:30 PM to 8:30 PM

BKB G JV H Lamphere High School

Location:

101 John M Clawson, MI 48017

Calendar:

Athletics Calendar

Facility: Clawson HS Gym Visit https://clawsontrojans.org/main/event/scid/MI480178832/eventid/77064002 for more information!

7:00 PM to 10:00 PM

BKB G V H Lamphere High School

Location:

101 John M Clawson, MI 48017

Calendar:

Athletics Calendar

9

Dec 9

9:00 AM to 12:00 PM

WR B V A Lincoln High School (Warren Lincoln Invitational)

Calendar:

Athletics Calendar

10
11

Dec 11

5:00 PM to 8:00 PM

BKB B 7 H Chatterton Middle School

Location:

101 John M Clawson, MI 48017

Calendar:

Athletics Calendar

Facility: Clawson HS Gym Visit https://clawsontrojans.org/main/event/scid/MI480178832/eventid/77070609 for more information!

5:30 PM to 8:30 PM

BKB G JV A Shrine High School

Location:

3500 W. 13 Mile Road Royal Oak, MI 48073

Calendar:

Athletics Calendar

Facility: Shrine Catholic H.S. Visit https://clawsontrojans.org/main/event/scid/MI480178832/eventid/77070503 for more information!

6:15 PM to 9:15 PM

BKB B 8 H Chatterton Middle School

Location:

101 John M Clawson, MI 48017

Calendar:

Athletics Calendar

7:00 PM to 10:00 PM

BKB G V A Shrine High School

Location:

3500 W. 13 Mile Road Royal Oak, MI 48073

Calendar:

Athletics Calendar

12

Dec 12

5:30 PM to 8:30 PM

BKB B JV H OPEN (Huda School )

Calendar:

Athletics Calendar

7:00 PM to 10:00 PM

BKB B V H Our Lady Of The Lakes Catholic School

Location:

101 John M Clawson, MI 48017

Calendar:

Athletics Calendar

13

Dec 13

5:00 PM to 8:00 PM

Location:

22505 26 Mile Road Ray, MI 48096

Calendar:

Athletics Calendar

Facility: Endeavor MS/New Haven MS Visit https://clawsontrojans.org/main/event/scid/MI480178832/eventid/77070611 for more information!

6:15 PM to 9:15 PM

Location:

22505 26 Mile Road Ray, MI 48096

Calendar:

Athletics Calendar

14

Dec 14

5:00 PM to 8:00 PM

WR B V A Warren Mott H.S.

Location:

3131 12 Mile Road Warren, MI 48092

Calendar:

Athletics Calendar

5:30 PM to 8:30 PM

BKB G JV A Hazel Park High School

Location:

23400 Hughes Hazel Park, MI 48030

Calendar:

Athletics Calendar

Facility: Hazel Park HS Visit https://clawsontrojans.org/main/event/scid/MI480178832/eventid/76977901 for more information!

6:00 PM to 9:00 PM

Location:

610 W. 13 Mile Road Madison Heights, MI 48071

Calendar:

Athletics Calendar

Facility: Lamphere High School Visit https://clawsontrojans.org/main/event/scid/MI480178832/eventid/76917520 for more information!

7:00 PM to 10:00 PM

BKB G V A Hazel Park High School

Location:

23400 Hughes Hazel Park, MI 48030

Calendar:

Athletics Calendar

Facility: Hazel Park HS Visit https://clawsontrojans.org/main/event/scid/MI480178832/eventid/76384133 for more information!

15

Dec 15

5:30 PM to 8:30 PM

BKB B JV H Hazel Park High School

Location:

101 John M Clawson, MI 48017

Calendar:

Athletics Calendar

Facility: Clawson HS Gym Visit https://clawsontrojans.org/main/event/scid/MI480178832/eventid/76977902 for more information!

6:00 PM to 9:00 PM

CMC G MS A OPEN (Blue Knights MS Invite)

Location:

13701 Oak Park Blvd Oak Park, MI 48237

Calendar:

Athletics Calendar

7:00 PM to 10:00 PM

BKB B V H Hazel Park High School

Location:

101 John M Clawson, MI 48017

Calendar:

Athletics Calendar

Facility: Clawson HS Gym Visit https://clawsontrojans.org/main/event/scid/MI480178832/eventid/76383868 for more information!

16

Dec 16

9:30 AM to 12:30 PM

WR B V H Norsemen Classic

Calendar:

Athletics Calendar

Visit https://clawsontrojans.org/main/event/scid/MI480178832/eventid/76899856 for more information!

17
18

Dec 18

5:15 PM to 8:15 PM

BKB B 7 H Wolfe Middle School

Location:

101 John M Clawson, MI 48017

Calendar:

Athletics Calendar

Facility: Clawson HS Gym Visit https://clawsontrojans.org/main/event/scid/MI480178832/eventid/77070613 for more information!

5:30 PM to 8:30 PM

BKB G JV A Seaholm High School

Location:

2436 W. Lincoln Birmingham, MI 48009

Calendar:

Athletics Calendar

Facility: SEAHOLM HIGH Visit https://clawsontrojans.org/main/event/scid/MI480178832/eventid/77070505 for more information!

6:30 PM to 9:30 PM

BKB B 8 H Wolfe Middle School

Location:

101 John M Clawson, MI 48017

Calendar:

Athletics Calendar

7:00 PM to 10:00 PM

BKB G V A Seaholm High School

Location:

2436 W. Lincoln Birmingham, MI 48009

Calendar:

Athletics Calendar

19

Dec 19

5:30 PM to 8:30 PM

BKB B JV H Sterling Heights High School

Calendar:

Athletics Calendar

Visit https://clawsontrojans.org/main/event/scid/MI480178832/eventid/76977903 for more information!

7:00 PM to 10:00 PM

BKB B V H Sterling Heights High School

Location:

101 John M Clawson, MI 48017

Calendar:

Athletics Calendar

Facility: Clawson HS Gym Visit https://clawsontrojans.org/main/event/scid/MI480178832/eventid/76383886 for more information!

20

Dec 20

4:00 PM to 7:00 PM

BKB G JVb H Adlai E. Stevenson HS

Calendar:

Athletics Calendar

Visit https://clawsontrojans.org/main/event/scid/MI480178832/eventid/76425253 for more information!

5:30 PM to 8:30 PM

BKB G JV H Adlai E. Stevenson HS

Location:

101 John M Clawson, MI 48017

Calendar:

Athletics Calendar

Facility: Clawson HS Gym Visit https://clawsontrojans.org/main/event/scid/MI480178832/eventid/77070508 for more information!

6:00 PM to 9:00 PM

WR B V A Athens High School

Location:

4333 John R Road Troy, MI 48085

Calendar:

Athletics Calendar

7:00 PM to 10:00 PM

BKB G V H Adlai E. Stevenson HS

Location:

101 John M Clawson, MI 48017

Calendar:

Athletics Calendar

21

Dec 21

4:15 PM to 7:15 PM

BKB B 7 H Kelly Middle School

Location:

101 John M Clawson, MI 48017

Calendar:

Athletics Calendar

Facility: Clawson HS Gym Visit https://clawsontrojans.org/main/event/scid/MI480178832/eventid/77070615 for more information!

5:30 PM to 8:30 PM

BKB B 8 H Kelly Middle School

Location:

101 John M Clawson, MI 48017

Calendar:

Athletics Calendar

22
23
24
25
26
27
28
29
30
31
Clawson High School
101 John M Ave
Clawson MI 48017
248-655-4200 - phone
248-655-4205 - fax
Principal
Kimberly Olson
Assistant Principal/Athletic Director
Kelly Horne
High School Hours
7:45 am-2:37 pm