Welcome to the Counseling Center
Please feel free to call with questions or concerns.
248-655-4254
Mrs. Reaume, Counselor
Course Information and Selection Sheets for 2019-2020
For course information and a course selection sheet, please look at 'LINKS' on the right side of this screen and then click on the appropriate grade. Please return course selection sheets to the CMS counseling center. You may email them to cathy.benaglio@clawsonschools.org.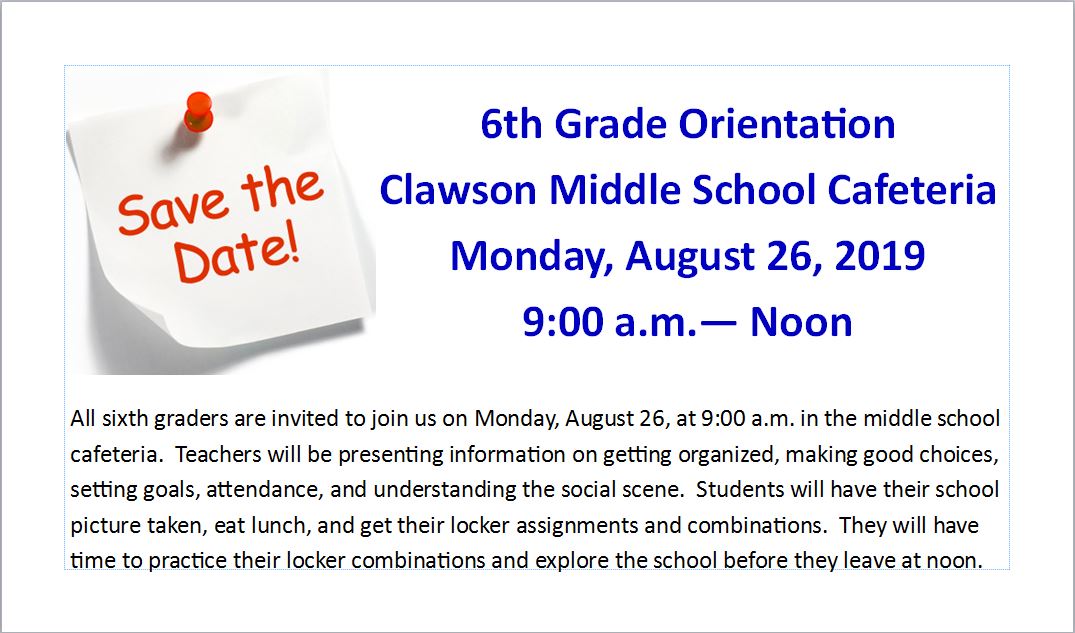 Report Card Information
Report cards for the 2018-2019 school year will be available on MiStar Parent Portal and MiStar Student Portal as follows:
1st Marking Period: November 9, 2018
2nd Marking Period: February 1, 2019
3rd Marking Period: April 12, 2019.
4th Marking Period: June 21, 2019.
If you don't know your MiStar Parent Portal login information, click the link "need my login information". Enter your email address that is on file with Clawson Schools. The system will email your pin and password to you. If you do not have an email address on file with Clawson Schools, please contact Jill LaPine at 248.655.4417
Peer Tutors
If you need some help in one or more of your classes, the first thing you should do is talk to your teacher. You may also want to sign up for a Peer Tutor. We will match you up with another student who is doing well in the class to help you. Then at lunch time, 2 or 3 days a week, you and your tutor will bring your lunches and school work to the counseling center. We have small quiet rooms that you can use to work and eat together. Peer Tutor sign up forms are available in the counseling center or click here to print one: I Need a Tutor sign up form
Scholars Club
Scholars Club is for students who need to work on assignments, study for an upcoming test, or get help with their work. There are two teachers available to assist you if needed. Scholars Club meets most Tuesdays, Wednesday, and Thursdays, from 2:45 p.m. - 4:15 p.m. in CMS Lab 110. In order to maintain an on-task, academic learning environment, students and parent/guardians must agree on the Scholars Club rules. The rules must be signed prior to a student's second visit to Scholars Club. The rules are available in the counseling center or you can click here to print a copy: Scholars Club Rules and Expectations
Groups and Other Opportunites
Mrs. Reaume runs groups for students at different times during the school year. They each meet once per week for six weeks. Groups that may be offered are Grief and Loss, Changing Families/Divorce, Anger Management, Girls Empowered, Take 5, and Boyz 2 Men. Click on the following link for a sign-up sheet that includes descriptions of each group plus information on other opportunities at CMS: CMS Groups and Opportunities