Welcome to Clawson Middle School
Mission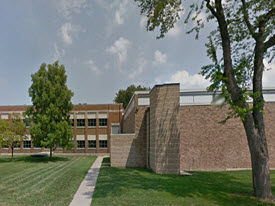 The purpose of Clawson Middle School is to ensure learning for all students.
News & Spotlights
6th Grade Orientation
6th Grade Orientation is August 28th from 9-12. Click on Counseling Center under Clawson Middle School for more information.
Online Registration
Clawson Schools is pleased to announce that we are going digital with our back-to-school forms and process; all of our back-to-school paperwork will be done online through MISTAR Parent Portal. It is time to prepare! Please be sure to log into MISTAR Parent Portal and test your login. If you do not know your login information, please click the link "need my login information". The system will email your pin and password to you. If you do not have an email address on file with Clawson Schools, please contact Jill LaPine, Enrollment Secretary at 248-655-4417. For anyone without a computer or internet access, we will have a computer lab available in August. Dates and times for the digital back-to-school process to begin will be announced at a later date.
CPS Calendar
‹

August

2017

›

S
M
T
W
T
F
S
1

Aug 1

2017-2018 Schools of Choice Applications being accepted

District Calendar

2017-2018 Schools of Choice Applications being accepted for Developmental Kindergarten through 10th grades

2

Aug 2

2017-2018 Schools of Choice Applications being accepted

District Calendar

2017-2018 Schools of Choice Applications being accepted for Developmental Kindergarten through 10th grades

3

Aug 3

2017-2018 Schools of Choice Applications being accepted

District Calendar

2017-2018 Schools of Choice Applications being accepted for Developmental Kindergarten through 10th grades

4

Aug 4

2017-2018 Schools of Choice Applications being accepted

District Calendar

2017-2018 Schools of Choice Applications being accepted for Developmental Kindergarten through 10th grades

5

Aug 5

2017-2018 Schools of Choice Applications being accepted

District Calendar

2017-2018 Schools of Choice Applications being accepted for Developmental Kindergarten through 10th grades

6

Aug 6

2017-2018 Schools of Choice Applications being accepted

District Calendar

2017-2018 Schools of Choice Applications being accepted for Developmental Kindergarten through 10th grades

7

Aug 7

2017-2018 Schools of Choice Applications being accepted

District Calendar

2017-2018 Schools of Choice Applications being accepted for Developmental Kindergarten through 10th grades

8

Aug 8

2017-2018 Schools of Choice Applications being accepted

District Calendar

2017-2018 Schools of Choice Applications being accepted for Developmental Kindergarten through 10th grades

9

Aug 9

2017-2018 Schools of Choice Applications being accepted

District Calendar

2017-2018 Schools of Choice Applications being accepted for Developmental Kindergarten through 10th grades

10

Aug 10

2017-2018 Schools of Choice Applications being accepted

District Calendar

2017-2018 Schools of Choice Applications being accepted for Developmental Kindergarten through 10th grades

11

Aug 11

2017-2018 Schools of Choice Applications being accepted

District Calendar

2017-2018 Schools of Choice Applications being accepted for Developmental Kindergarten through 10th grades

12

Aug 12

2017-2018 Schools of Choice Applications being accepted

District Calendar

2017-2018 Schools of Choice Applications being accepted for Developmental Kindergarten through 10th grades

13

Aug 13

2017-2018 Schools of Choice Applications being accepted

District Calendar

2017-2018 Schools of Choice Applications being accepted for Developmental Kindergarten through 10th grades

14

Aug 14

2017-2018 Schools of Choice Applications being accepted

District Calendar

2017-2018 Schools of Choice Applications being accepted for Developmental Kindergarten through 10th grades

15

Aug 15

2017-2018 Schools of Choice Applications being accepted

District Calendar

2017-2018 Schools of Choice Applications being accepted for Developmental Kindergarten through 10th grades

16

Aug 16

2017-2018 Schools of Choice Applications being accepted

District Calendar

2017-2018 Schools of Choice Applications being accepted for Developmental Kindergarten through 10th grades

17

Aug 17

2017-2018 Schools of Choice Applications being accepted

District Calendar

2017-2018 Schools of Choice Applications being accepted for Developmental Kindergarten through 10th grades

18

Aug 18

2017-2018 Schools of Choice Applications being accepted

District Calendar

2017-2018 Schools of Choice Applications being accepted for Developmental Kindergarten through 10th grades

19

Aug 19

2017-2018 Schools of Choice Applications being accepted

District Calendar

2017-2018 Schools of Choice Applications being accepted for Developmental Kindergarten through 10th grades

20

Aug 20

2017-2018 Schools of Choice Applications being accepted

District Calendar

2017-2018 Schools of Choice Applications being accepted for Developmental Kindergarten through 10th grades

21

Aug 21

2017-2018 Schools of Choice Applications being accepted

District Calendar

2017-2018 Schools of Choice Applications being accepted for Developmental Kindergarten through 10th grades

22

Aug 22

2017-2018 Schools of Choice Applications being accepted

District Calendar

2017-2018 Schools of Choice Applications being accepted for Developmental Kindergarten through 10th grades

23

Aug 23

2017-2018 Schools of Choice Applications being accepted

District Calendar

2017-2018 Schools of Choice Applications being accepted for Developmental Kindergarten through 10th grades

24

Aug 24

2017-2018 Schools of Choice Applications being accepted

District Calendar

2017-2018 Schools of Choice Applications being accepted for Developmental Kindergarten through 10th grades

25

Aug 25

2017-2018 Schools of Choice Applications being accepted

District Calendar

2017-2018 Schools of Choice Applications being accepted for Developmental Kindergarten through 10th grades

26
27
28
29
30
31
CMS Sports Calendar
‹

August

2017

›

S
M
T
W
T
F
S
1
2
3
4
5
6
7
8
9
10
11
12
13
14
15
16

Aug 16

8:00 PM to 10:00 PM

Alumni Soccer Game

Clawson City Park

CHS Sports Calendar

17
18
19
20
21

Aug 21

4:30 PM to 7:30 PM

V/JV BSOC @ Flint Powers HS

Atwood Stadium, 701 University Ave, Flint, MI 48503, USA

CHS Sports Calendar

22

Aug 22

3:30 PM to 5:30 PM

GGLFhome v L'Anse Creuse North

Red Oaks Golf Course, 29600 John R Rd, Madison Heights, MI 48071, USA

CHS Sports Calendar

4:30 PM to 7:00 PM

CC Meet v Fitz & Luthern NW

Clawson City Park

CHS Sports Calendar

23

Aug 23

6:00 PM to 8:00 PM

JV FB @ Armada H.S.

Armada Area High School, 23655 Armada Center Rd, Armada, MI 48005, USA

CHS Sports Calendar

24

Aug 24

3:30 PM to 5:30 PM

GGLFhome v Lakeview H.S.

Red Oaks Golf Course, 29600 John R Rd, Madison Heights, MI 48071, USA

CHS Sports Calendar

4:30 PM to 7:30 PM

V/JV BSOChome v Avondale HS

Clawson High School, 101 John M Ave, Clawson, MI 48017, USA

CHS Sports Calendar

7:00 PM to 9:00 PM

V FBhome v Armanda HS

Clawson City Park

CHS Sports Calendar

25
26
27
28

Aug 28

4:30 PM to 7:30 PM

V/JV BSOChome v L'Anse Creuse HS

Clawson High School, 101 John M Ave, Clawson, MI 48017, USA

CHS Sports Calendar

29

Aug 29

3:00 PM to 5:00 PM

GGLF @ Utica H.S.

Stoney Creek Metropark/Shelby Trail, Shelby Charter Township, MI 48316, USA

CHS Sports Calendar

6:00 PM to 7:30 PM

GSW v Hazel Park HS

Lamphere High School, 610 W 13 Mile Rd, Madison Heights, MI 48071, USA

CHS Sports Calendar

30
31

Aug 31

3:00 PM to 5:00 PM

GGLF @ Sterling Hgts Stevenson

Plum Brook Golf Club, 13390 Plumbrook Rd, Sterling Heights, MI 48312, USA

CHS Sports Calendar

3:30 PM to 6:00 PM

CC Meet @ Centerline Scrimmage

TBD

CHS Sports Calendar

4:30 PM to 7:30 PM

V/JV BSOChome v Royal Oak HS

Clawson High School, 101 John M Ave, Clawson, MI 48017, USA

CHS Sports Calendar

7:00 PM to 9:00 PM

JV FBhome v Fitzgerald H.S.

Clawson City Park, 935 N Custer Ave, Clawson, MI 48017, USA

CHS Sports Calendar
Middle School Hours
7:45 am-2:34 pm
Annual Education Reports

2014 CMS AER Cover Letter


2014 CMS AER