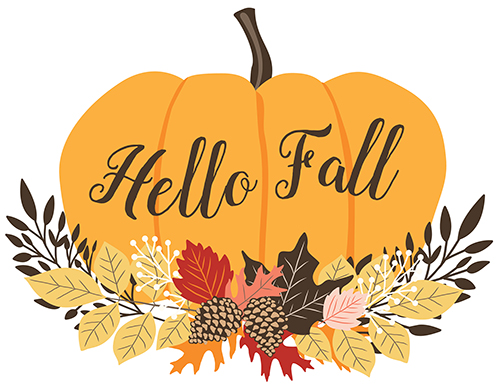 Childcare is in full swing and you can still register and join us!
Welcome to the Clawson Childcare Center!

Where hands on learning begins
Childcare Contact Information
To enroll or for general questions please call (248) 655-4421or email Renay.Swords@clawsonschools.org
To reach Before and After Care Staff (not during school hours):
Schalm: (248) 655-4955
Kenwood (248) 655-3816

To reach daycare classrooms at Baker please call:
248-404-2606 Upper Pre-K with Mrs. Katie
248-404-2607 Lower Pre-K with Mrs. Mary
248-655-4439 Twos Room with Miss Cortney
248-404-2608 Ones Room with Miss Jessica
248-404-2605 Infant Room with Mrs. Kristen
Childcare Employee Standards
All employees are certified in infant and adult CPR and first aid yearly.
All employees are required to take Safe Sleep, Blood Borne Pathogens and Child Neglect auto-tutorials.
All employees are required to take 15 credits of childcare related training classes yearly.
Background checks through the Michigan State Police and LiveScan Fingerprints are performed prior to hiring all employees.
All Clawson Childcare Forms
Childcare (Baker):
For childcare registration paperwork, please call for 248-655-4421 for availability and to set up an appointment for a tour.

Clawson Childcare Parent/Student Handbook APPLICABLE CENTER WIDE Infant through Summer Camp
Before and After Care (Schalm and Kenwood Elementary Schools):

Before and Aftercare Registration Packet 2017-18

District Calendar 2017-18

Payment Schedule 2017-18
Summer Camp 2016 (at Schalm Elementary School):

2017 Summer Registration Packet

2017 All Camp Field Trips

2017 OPTIONAL Field Trips

2017 Summer Pizza Friday Form
Other Forms:

Health Appraisal

PaySchools Information

DHS Paperwork

Medication-Permission Form

Website/Photo Release
Childcare Illness and Health Care Plan
Illness and Health Care Plan
It is required that a child be kept home or will be sent home from childcare if he/she has:
A fever (must be fever-free for 24 hours without fever reducing medication)
An infectious runny nose (green)
A severe cough
Been vomiting within the last 24 hours
Been on antibiotics less than 24 hours
3 or more episodes of diarrhea in a 24 hour period
Suspicion of a communicable disease or contagious rash
If a child becomes ill while at the center, parents will be contacted to pick up the child. In the event the center is unable to contact anyone, the child will be separated from the program (as not to expose the other children), and made as comfortable as possible until a parent or designated person arrives. No medication will be administered without written parent permission. It is imperative that you not send your child when he/she is ill or has a possibly contagious disease. In the event of a contagious ailment, please report it to the center in order that we may inform other parents as well as the health department. If staff suspects a communicable disease or contagious rash, parents will be notified and a doctors note will be required to return to childcare.
We follow the Oakland County Health Departments recommendations for excluding children from care when a contagious disease is present. The link for the reference chart is available below as well as on the main childcare page.
HANDWASHING
All children and staff are to wash hands before handling food, after use of restroom, and regularly during the day. Hand washing signs are posted on either the sink mirror or paper towel dispenser and at elementary schools.
HANDLING CHILDREN'S BODILY FLUIDS
Staff must wear gloves at all times when handling children's bodily fluids. Hands will be washed immediately after handling fluids. Soiled clothing is removed from child and placed in a plastic bag to be sent home.
CLEANING AND SANITIZING
All table surfaces are cleaned and sanitized between each activity. Toys are sanitized once a week, daily in Infant and Toddler rooms, with a mixture of bleach and water. Custodians clean rooms in the evening including sinks and bathrooms.
CONTROLLING INFECTION
Children exhibiting signs of infection are separated from other children and sent home immediately. All surfaces and toys are disinfected. Hand washing is the best way to prevent the spread of illness so procedures are gone over with children to ensure proper technique. Parents are made aware of when their child may be excluded from child care. Communicable disease charts (follow link below) are posted for staff to be aware of symptoms.
http://www.oakgov.com/health/assets/Documents/medical_services/cd_reference_chart.pdf
Clawson Childcare Center Closing Policy
In the event that Clawson Public Schools must close due to weather, the Clawson Childcare Center must close as well.
There would not be enough staff available during the day to care for school age children at Kenwood and Schalm.
In addition custodial staff must be present in the building when we are open. In the case of a school closing the custodial staff are not present.
You will not be charged for a school closing day. Your account will be credited for the days we must close.
We apologize for any inconvenience this policy may cause and thank you for your patience and understanding!
Before and After School Care Information
Before and After School Care
Hours of Operation: 6:30 am-8:10 am and 3:10 pm-6:00 pm
Half Days: 11:25 am - 6:00 pm
No School Days and Vacation Weeks: 6:30 am - 6:00 pm
Most half days, the Schalm kids will be bused to Kenwood. This occurs because most of our staff work in the district at different grade levels and in order to accomodate the amount of children we expect on half days, childcare must be together in one building. You will get notice prior to bussing to another building.
When the district has a scheduled 'No-School Day' or a break such as mid-winter break, the childcare programs at the elementary schools will also combine at one building. More than likely, Kenwood is our building of choice, however, we will post a notice indicating exactly where we will be. If you are uncertain, ask the staff, confirm with our calendar at the top right of the website page or call Renay at 248-655-4421.
Contact Information
Kenwood Multi-Purpose Room (248) 655-3816 Site Supervisor is Ms. Stacy Ish
Schalm Multi-Purpose Room (248) 655-4955 Site Supervisor is Miss Jen Makowski
These numbers are only answered during before and after school hours. If you need to speak to the director, Renay Swords, during school hours please call (248) 655-4421.
How do I register?
You can obtain paperwork from the link on the website or by contacting the main child care office at (248) 655-4421. Once all paperwork has been completed, it is to be returned to the childcare office with the registration fee and one week deposit. Children are not considered registered until all paperwork is completed and fees are received.

2017-18 Registration Packet

District Calendar 2017-18

Before and After Care Welcome Letter
Infant Room
Welcome to the Infant Room! In this area you can find general information about our room and important documents for enrolling. Please contact us if you have any questions!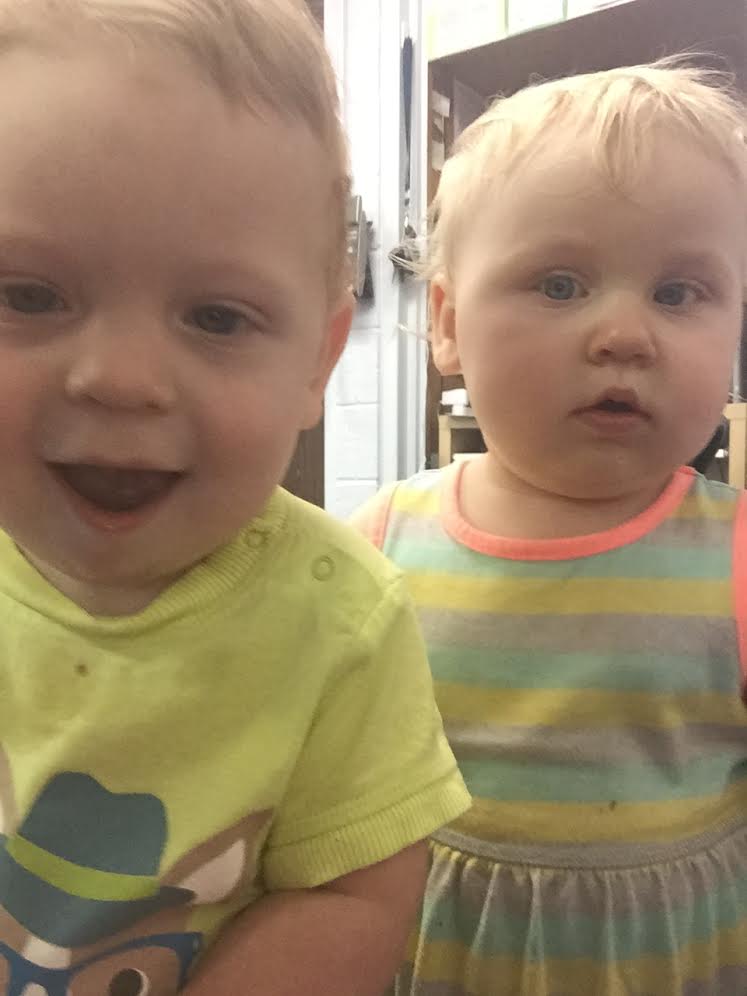 Phone number (248) 404-2605
Director's office (248) 655-4421
Please feel free to email me any time with all questions and concerns at kristen.cardimen@clawsonschools.org and I will get back to you as soon as possible.

WELCOME LETTER

Health Appraisal


Infant Room Handbook


Medication Permission Form


Ointment Permission Form


Survey


Website Permission Form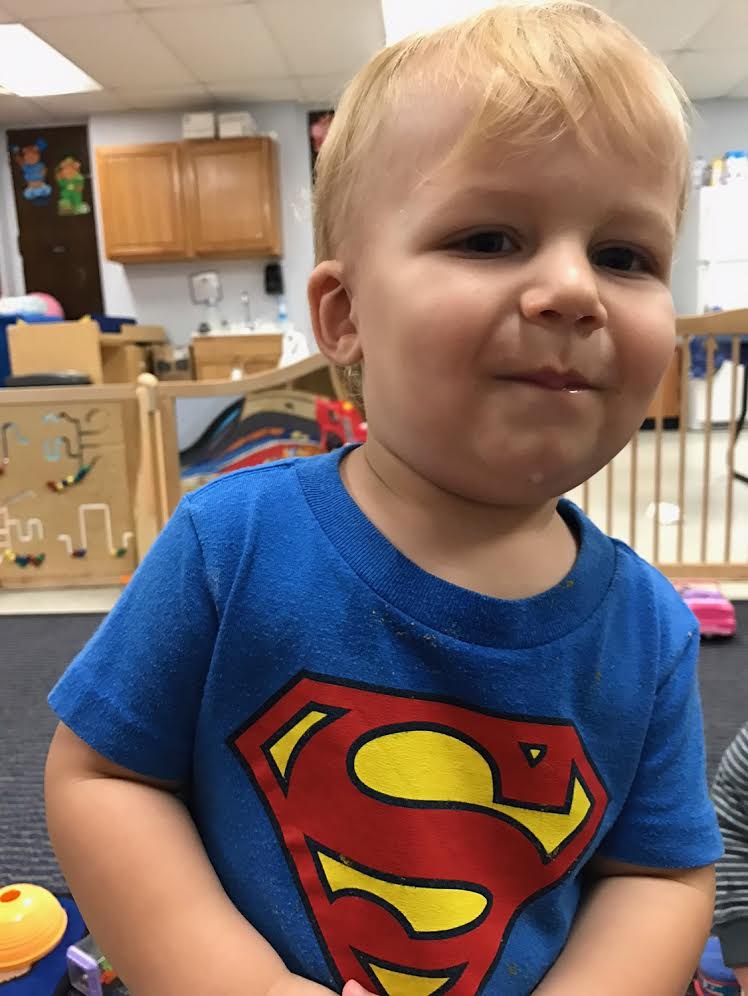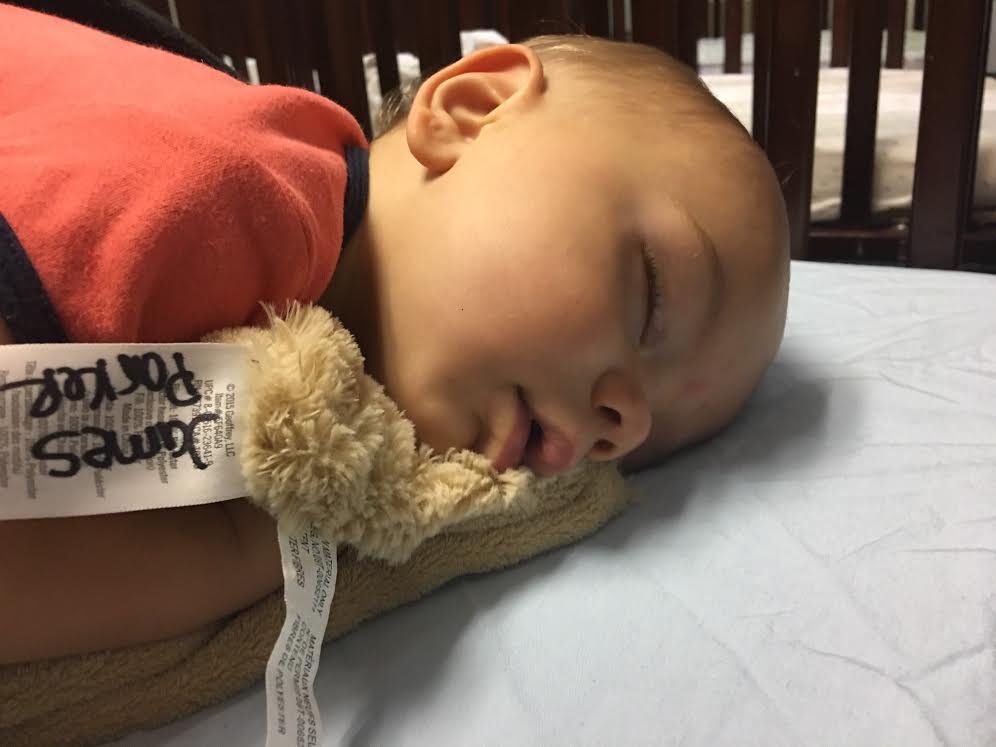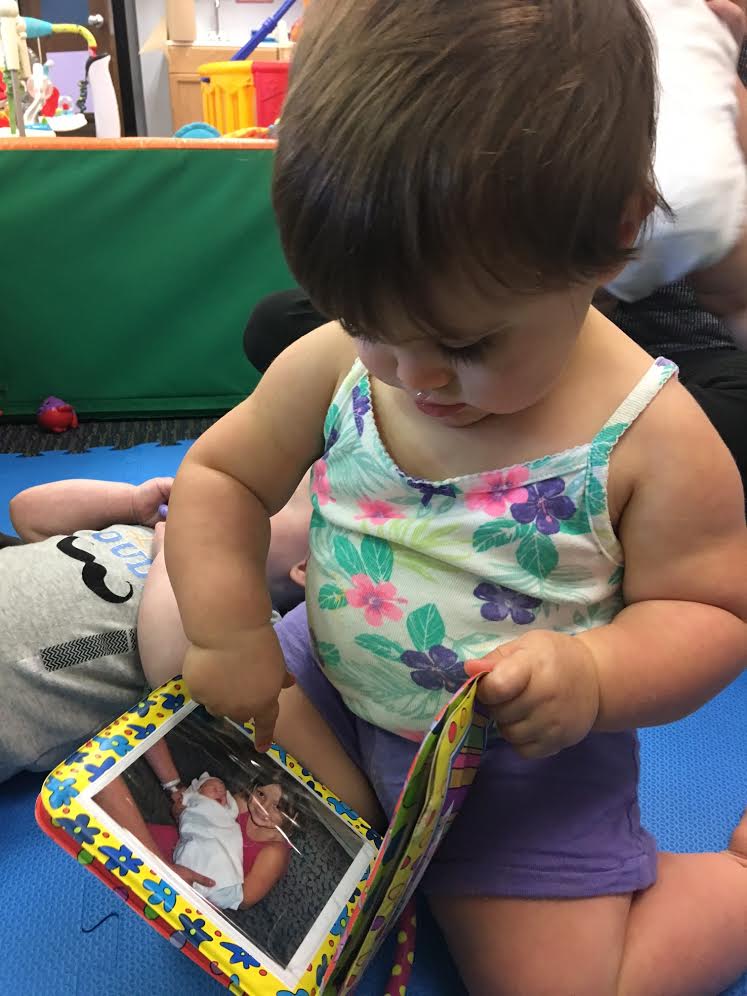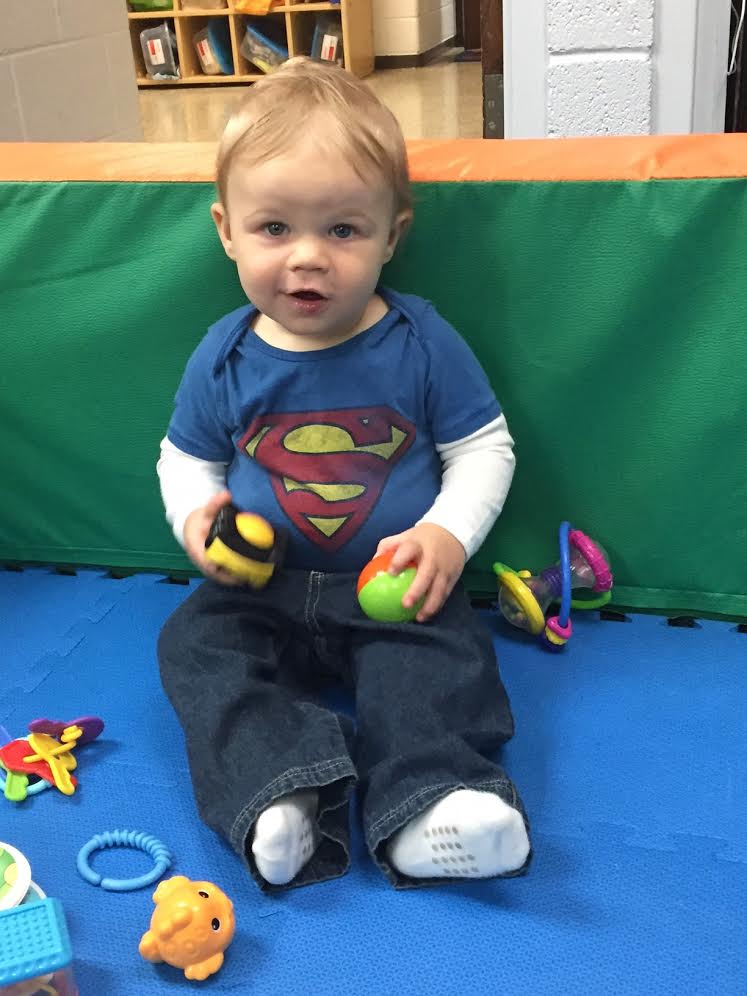 INFANT ROOM DAILY SCHEDULE
6:30a-9:00 – Drop off and breakfast time along with free play/exploration.
9:00-11:00 – Quiet time for naps. Structured play, story time and fulfilling goals will take place for babies who are awake.
11:00-1:00p – Lunch time along with free play/exploration.
1:00-3:00 - Quiet time for naps. Structured play, story time and fulfilling goals will take place for babies who are awake.
2:00-3:00 – Walk. Weather permitting along with the age and health of each infant.
3:00-6:00p – Snack time along with free play/exploration and pick up.
* All times are approximate and very broad due to the vast difference in each infant's schedule. The times are based off of a typical day in the infant room.
*Loving and meeting the needs of each infant is our number one goal, following a schedule and meeting goals comes second.
*Diapers are changed for each infant every two hours and at every bowel movement.
Check out what we are doing in the classroom:

Lesson Plans for September 26-30
Meet the Staff
Miss Kristen - Lead Caregiver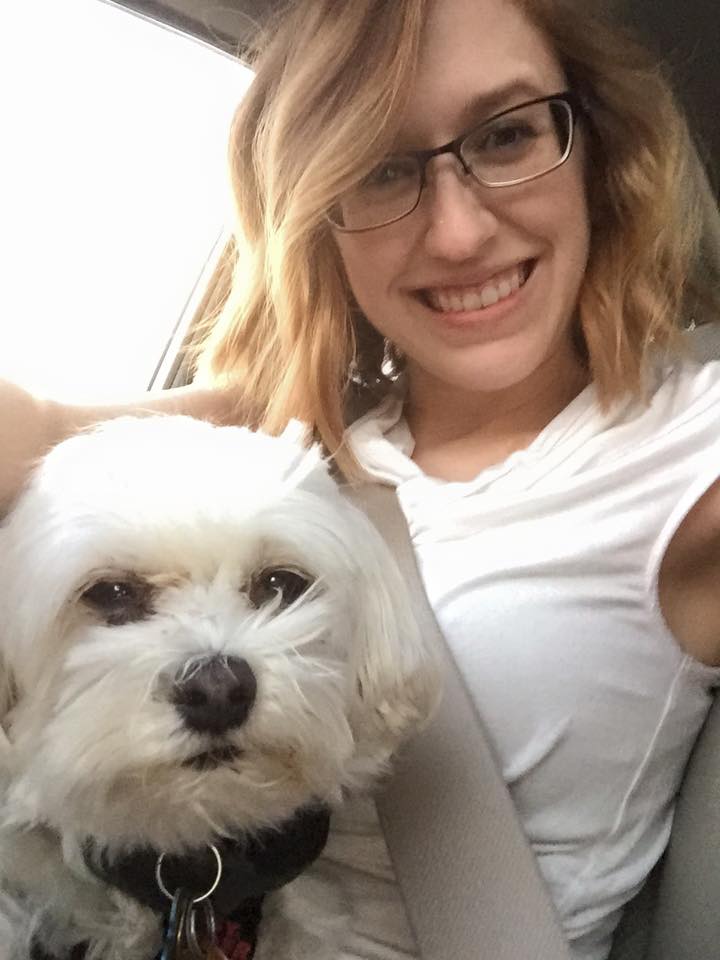 Miss Kristen has worked with us March 2015. She came to us from Illinois where she recieved her bachelors' degree in elementary education. She moved to Michigan to live with her husband, whom she married in January of 2015. Miss Kristen loves to visit her cottage and ride her motorcycle! Miss Kristen happily accepted the lead caregiver position in November 2015 as we said goodbye to Miss Lyssa who headed out on a new adventure.
Mrs. Rosemary Reinke – Caregiver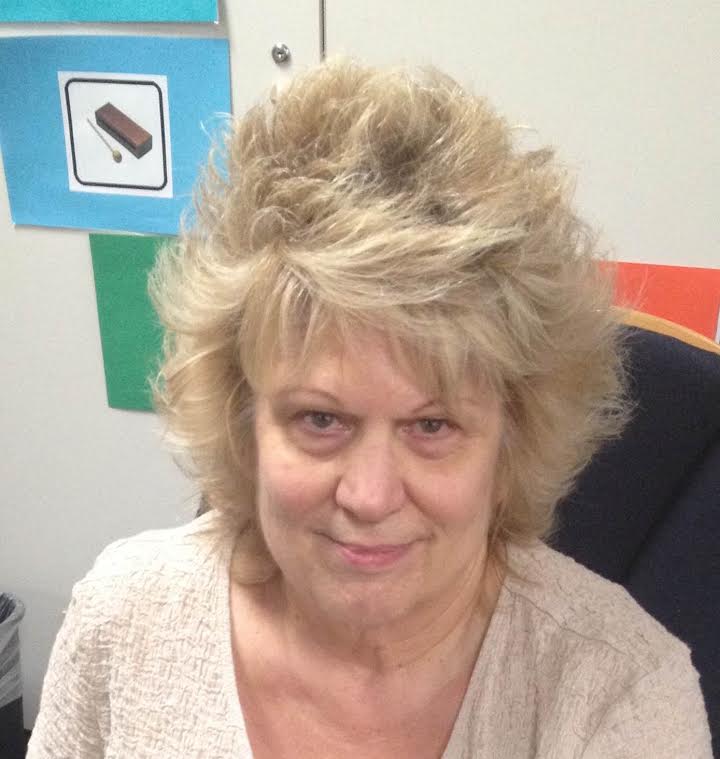 Mrs. Rose has worked in Clawson Childcare's infant room since it opened in spring of 2008. She is the mother of the center's director, Renay Swords. Rose works here in the infant room and in the toddler room. Her experience with infants comes from raising her daughter and taking care of her two Grandsons and granddaughter. Rose brings a warm, nurturing feeling to our infant room. She is from Warren where she resides with her husband.
Mrs. Kristy Henderson – Caregiver

Mrs. Kristy has worked at Clawson Public Schools since September 2013 in all the rooms and was the lead in Upper Pre-K in 2014-2015. She is married to her husband of 7 years and have two little girls, Brooklyn (3) who attends Mrs. Mary's Lower Pre-K class and Charlotte (6months old). Mrs. Kristy has her bachelor's' degree in elementary education and early childhood education.
Miss Cheryl - Caregiver

Miss Cheryl started working at Clawson Childcare in December 2015. She has a CDA in Infant and Toddlers and working towards her Associates in Early Childhood Education. She comes with many years of experience with infants and toddlers. She also has a 2 year old daughter enrolled with us. Ms. Cheryl enjoys going on new and different adventures with her daughter!
Miss Megan - Caregiver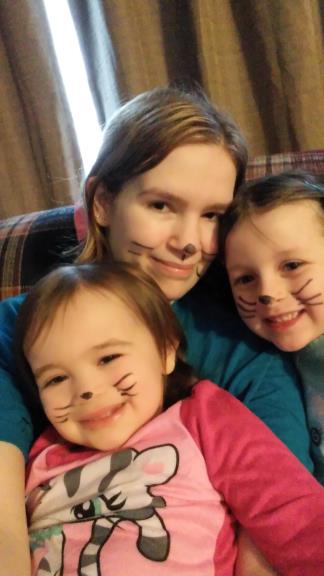 Miss Megan joined our team in April of 2016. She is a Clawson resident and graduate. She enjoys hanging out with her daughter, Ava. Her experience comes with the natural territory of being a mother and caregiver for her niece, who is now in elementary school. Getting creative with the kids, whether she is getting all painted up during art time or other crafts, are passions of hers. She loves being outdoors and visiting local parks.
Our Wish List
Our center provides many of the supplies needed for every room but the supply is not unlimited. We are always in need of extra:
batteries
paper towel
disinfectant wipes/spray
hand soap/sanitizer
tissue
*Any donations are greatly appreciated!
Links


American Academy of Pediatrics


Baby Sign Language


buybuy BABY


Infant Developmental Milestones


Just Mommies


Metro Parent


Toy Recalls


Your Child's Health


Zero to Three
One's Room
WELCOME TO THE ONES ROOM!
The best way to reach the ones room is by calling the room 248-404-2608, or by email, jessica.levasseur@clawsonschools.org

Toddlertoddler.com
Check out what we've got planned for:

Lesson Plans for March 28

March 11 Newsletter
Miss Jessica - Lead Teacher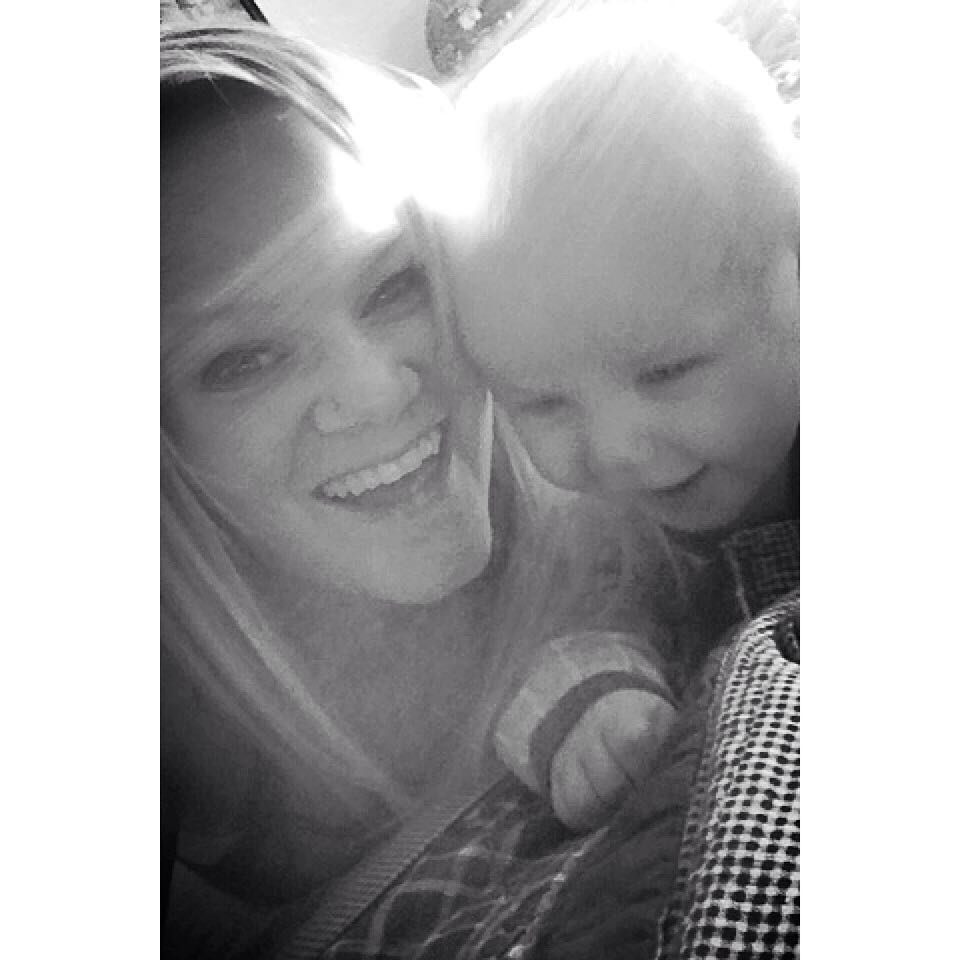 Miss Jessica has been working with children for 3 years and is starting her second year as our lead teacher with the one year olds. Miss Jessica is a student at Oakland Community College working on her associates degree in early childhood. In her spare time, she enjoys being a momma to Weston, who currently attends our infant room!
Mr. Brendt - Caregiver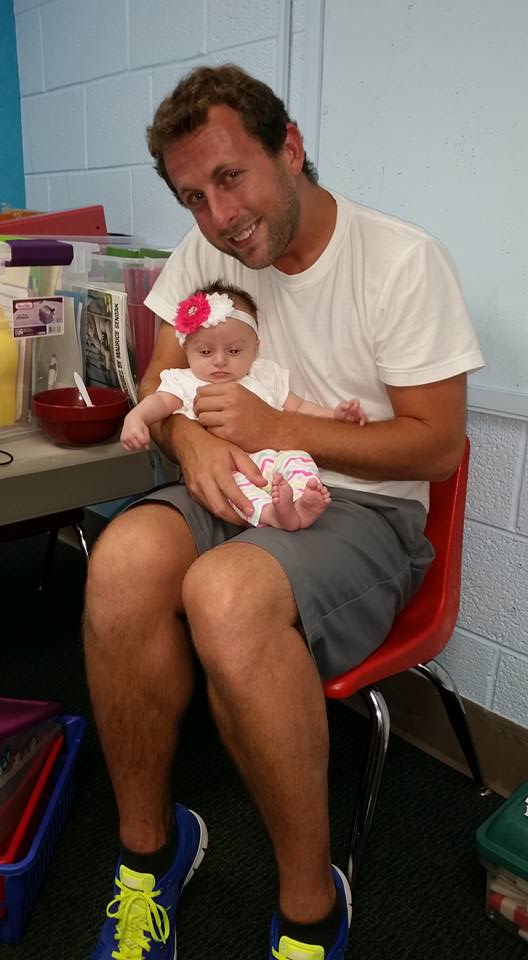 Mr. Brendt has worked at Clawson Childcare for 10 years and has worked in all of the rooms as well as worked at before and after care. During the summer, Brendt leads an art special with our summer camp program and assists in classrooms as well. He received a bachelors degree in art education from Wayne State University. We are happy to have Brendt present "Art on a Cart" for all fo Clawson Childcare, including our after school programs at the elementary schools. On a person note, Mr. Brendt's favorite movies are the Harry Potter series and he loves corned beef and cabbage!
Miss Alexis - Caregiver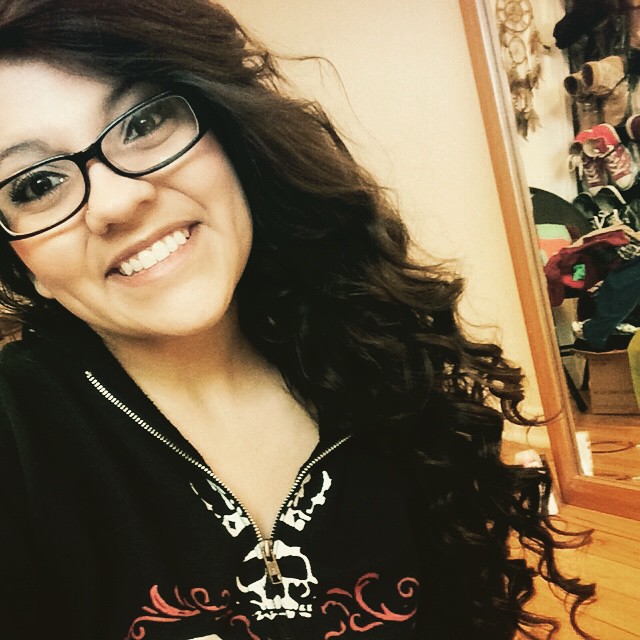 Miss Alexis has been working at Clawson Childcare for since the fall of 2014. She has experience throughtout the center and currently cares for the one year olds and infants on occasion. She plans to start her college career at Oakland Community College to become a dental hygienist in the winter 2016. My favorite food is mexican and my favorite movies are The Lion King and Star Wars.
Miss Jodi - Caregiver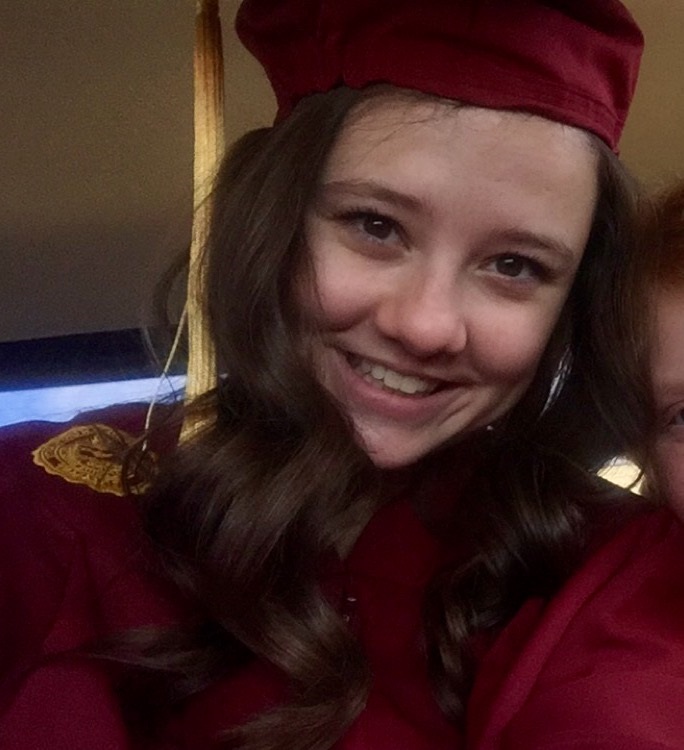 Jodi has been with Clawson Child Care for 5 years while she completed her degree. She recently graduated from Central Michigan University with BAA in Family Studies, minor in Youth Studies. We are proud to recognize her accomplishments on the Deans List for the past 5 consecutive semesters. Her passion in working with children of all ages and families at risk will take her to great places in the future. In her spare time Jodi likes to travel and hopes to continue on her education with a masters degree.
Miss Jen - Caregiver (floater to all rooms)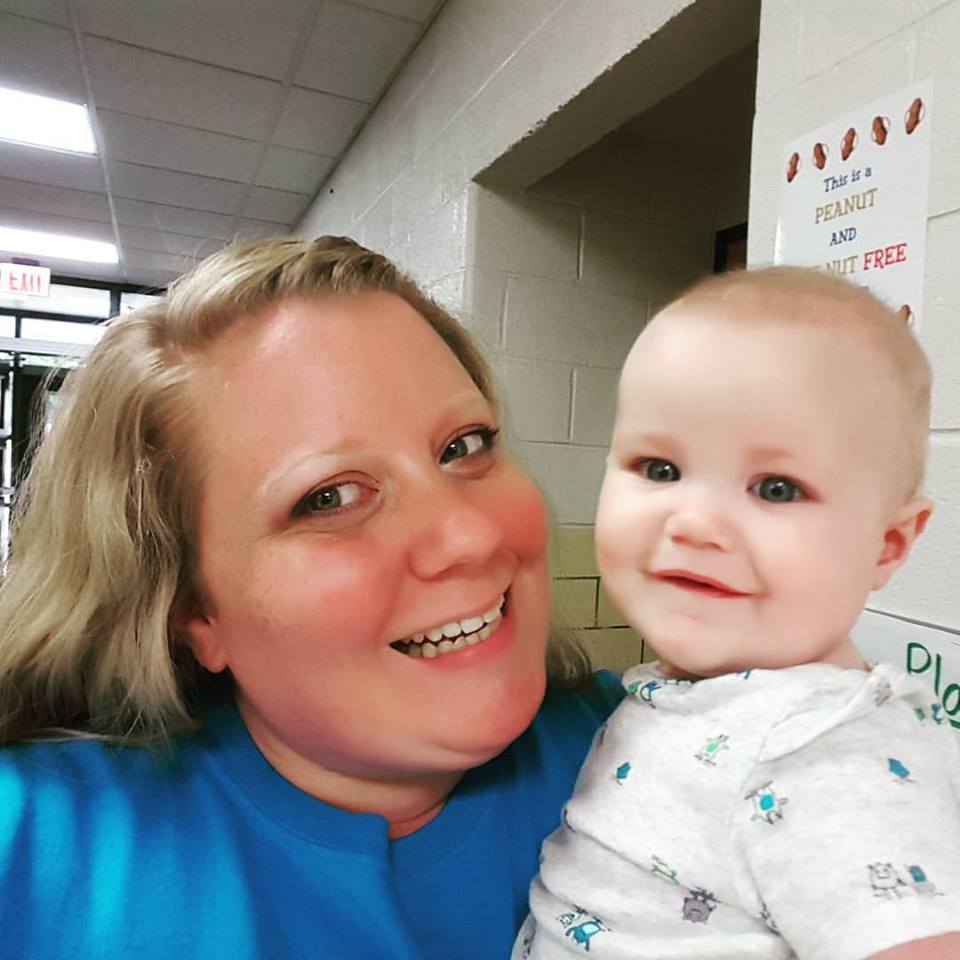 Miss Jen started working here in September of 2011. Miss Jen works our before and after care program at Schalm as site supervisor. She also floats to rooms at baker as needed. During the summer, she leads our 2nd/3rd grade group. She has a bachelors' degree of general education: children and families from the University of Michigan-Dearborn.
Two's Room
WELCOME TO THE TWOS ROOM!!
Miss Cortney - Lead Teacher cortney.papenberg@clawsonschools.org
Phone 248-655-4439
Meet Miss Cortney by clicking here!
Discover our daily schedule and lesson plans below:

Daily Schedule

May 9 Newsletter

Week of May 16 Lesson Plans
Miss Cortney - Lead Caregiver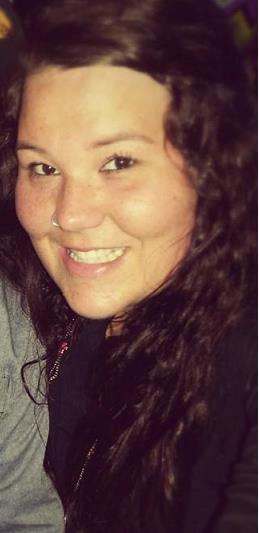 MIss Cortney has worked with our center since March of 2015. She came to us after student teaching at Schalm and graduating from Baker College with her bachelors degree in elementary education. She recently accepted the lead position in the Twos room this fall. In her spare time, she enjoys traveling up north with her boyfriend, being a mom to her boston terrier and spending time with family and friends.
Miss Julie - Caregiver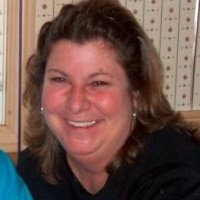 Miss Julie has been working with children since 1975. She started out babysitting, nannying and in home daycares. She moved on to daycare centers and eventually ended up with us here in Clawson. She has 3 grown children and 3 grandchildren. She has enjoyed being a mother, grandmother and caregiver for as long as she can remember. Her passion is to help precious young minds grown and learn while in a nurturing, safe environment. She has worked in all of our rooms and has been with our twos room for a couples years now. Miss Julie grew up in Royal Oak and now lives in Warren with her husband, George.
Miss Sara - Caregiver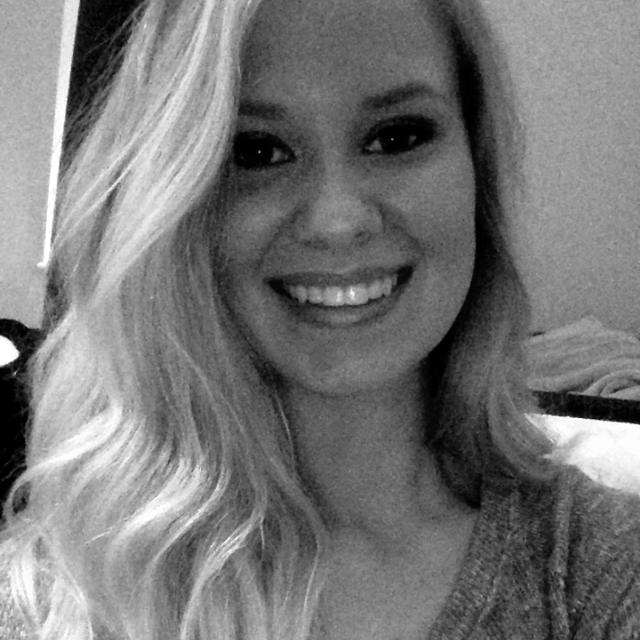 Sara has worked at Clawson Childcare since the fall/winter of 2013. She has worked with all the ages our center cares for including our summer camp program and before and aftershool programs. She currently attends Oakland Community College within the ultrasound technician program. Her favorite food is pizza and she loves the bad acting Lifetime movies provide!
Miss Paige - Caregiver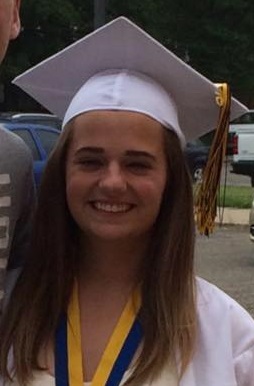 Miss Paige is a recent graduate of Clawson High, class of 2015. She started her journey with CCC at our summer camp program as an assistant teacher and she worked with all our our school age children as we embraced another year at camp. She currently is working with our two year olds and on occasion jumps into other rooms to support the teachers and children.

Lower Pre-K
Welcome to Lower Pre-K!
Mrs. Mary is our Lead Teacher and Caregiver mary.thompson@clawsonschool.org
(248) 404-2607 - Direct Phone Line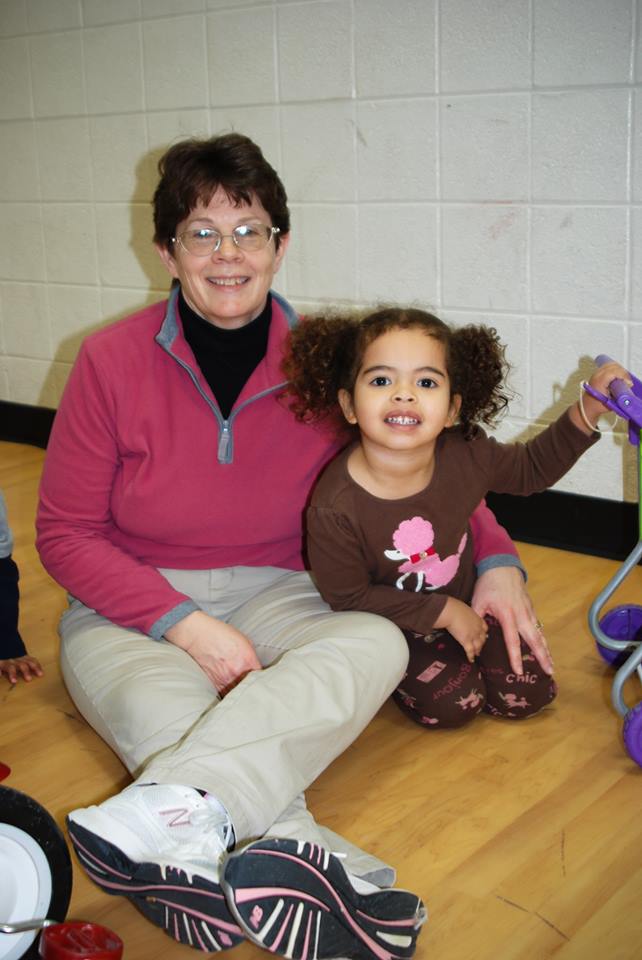 Miss Mary - Lead Teacher
For the seven years I have worked at Clawson Childcare, I have been a lead caregiver for young toddlers. After completing my early childhood degree last year, I am pleased to have the opportunity to teach in the three's room. I feel that young children learn the best through play and exploration, along with planned, meaningful experiences. Our room is filled with materials to foster this learning. I absolutely love working with young children, and I look forward to seeing you all!
Miss Jeni - Caregiver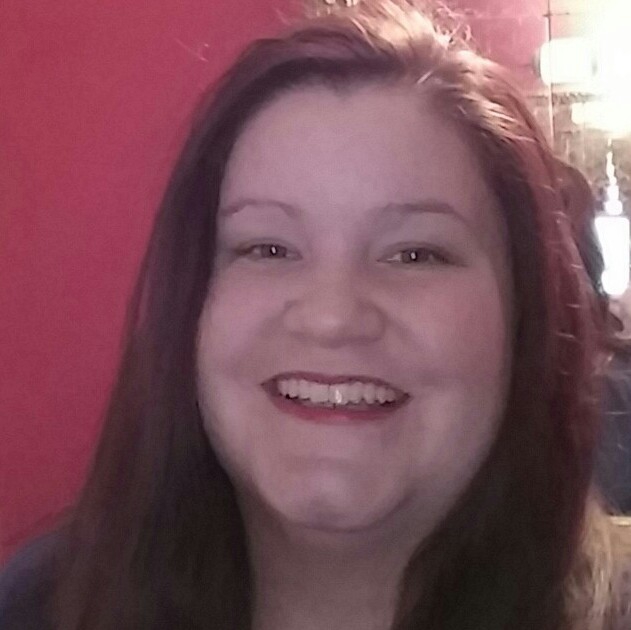 Jeni has been working with children for almost eighteen years and has been Mrs. Mary's assistant for seven years. She is so excited for this new opportunity to work with the 3yr olds and dive into new adventures that are ahead of them! Miss Jeni enjoys being crafty and exploring new art projects with the children.

Daily Schedule

Welcome Packet 2016-2017
Upper Pre-K
Welcome to the Upper Pre-K Room!
We love to learn, laugh, and play!
Katie Nagrant - Lead Teacher katie.graham@clawsonschools.org
Direct Phone Number: 248-404-2606

Daily Schedule Fall 2015

Week of May 2 Lesson Plans

April 29 Newsletter
Please feel free to contact me with any questions!
Meet the Staff!
Mrs. Katie Nagrant - Lead Teacher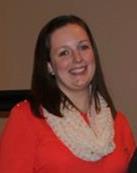 Mrs. Katie has been with us for 4 years. She has a bachelors degree in child development from Central Michigan University. She started as our lead infant teacher and for the past two years she led our Lower Pre-K group. She is excited to start a new adventure in Upper Pre-K with Mrs. Janet. In her spare time, Katie loves to be outdoors hiking, biking and kayaking. She is happily married and lives in our community of Clawson with her dog!
Miss Emily - Caregiver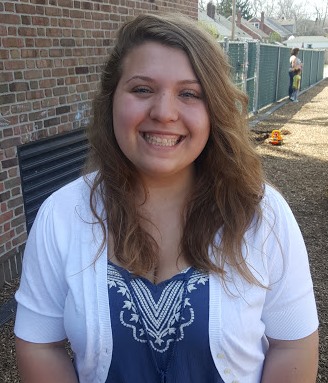 Miss Emily has been with us since late 2015. She is a Clawson High alumni and played soccer and softball. She currently is attending Oakland University to attain her bachelors degree in early childhood education. She aspires to work with young children in a school setting. She enjoys going up north and playing sports in her free time along with hanging out with friends. We are excited she has joined our team and she is an awesome addition to all of our classrooms!
Mrs. Giget - Caregiver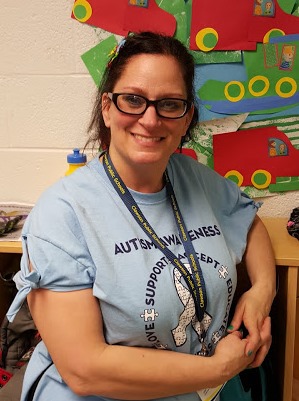 Mrs. Giget has worked with Clawson Child Care in the past, for a total of 2 years as of April 2016 and counting. Her family is a part of our Clawson community as her two school-age children attend Schalm Elementary. She is a mother of 3 and is involved with her childrens' soccer and hockey adventures. She loves doing crafts too! Mrs. Giget has worked in the elementary with the ASD program and as a lunch aide.
Daily Schedule
6:30-8:45 Arrival, Free Choice
8:45-9:00 Clean-up, Greeting Time
9:00-9:40 Gym or Outside Time (9:00-9:20 on Tuesday and Thursday)
9:40-10:00 Large Group Time (Music and Movement and Circle Time)
10:00-10:45 Work Time (Developmentally Appropriate Center Time)
10:45-11:10 Clean-up and Recall Time
11:10-11:30 Story Time, get ready for lunch
11:30-12:15 Lunch
12:15-2:30 Rest, Gym or Outside Time
2:30-3:00 Wash hands for Snack and Snack time
3:00-4:00 Free Choice Developmental Centers in the classroom
4:00-4:30 Gym or Outside (4:30-5:00 on Tuesday and Thursday)
4:30-6:00 Free Choice, Departure
**This schedule may change to meet the needs of the children, due to weather conditions or special occasions**
Donations would be greatly appreciated. Items we need:
Tissues
Disinfectant Spray/Wipes
Magic Erasers
Coloring Books
Paper Plates
Crayons
Markers
Zip Lock Bags (gallon size)
Shaving Cream
Small Toys for the treasure box
Old magazines for cutting and other projects
Popcorn (for special movie days)
Links


Keep Kids Healthy


Online Stories


Parent and Preschooler Activities


Preschool Standards of Quality


Story Place


Transition to Kindergarten Parent Guide
Summer Camp
Welcome to SUMMER CAMP!
We will be at Kenwood Elementary School (240 Nahma Ave, Clawson, MI 48017) for summer 2017. The paperwork for registration for summer 2017 is located below!! The fun never stops at Clawson Childcare Summer Camp!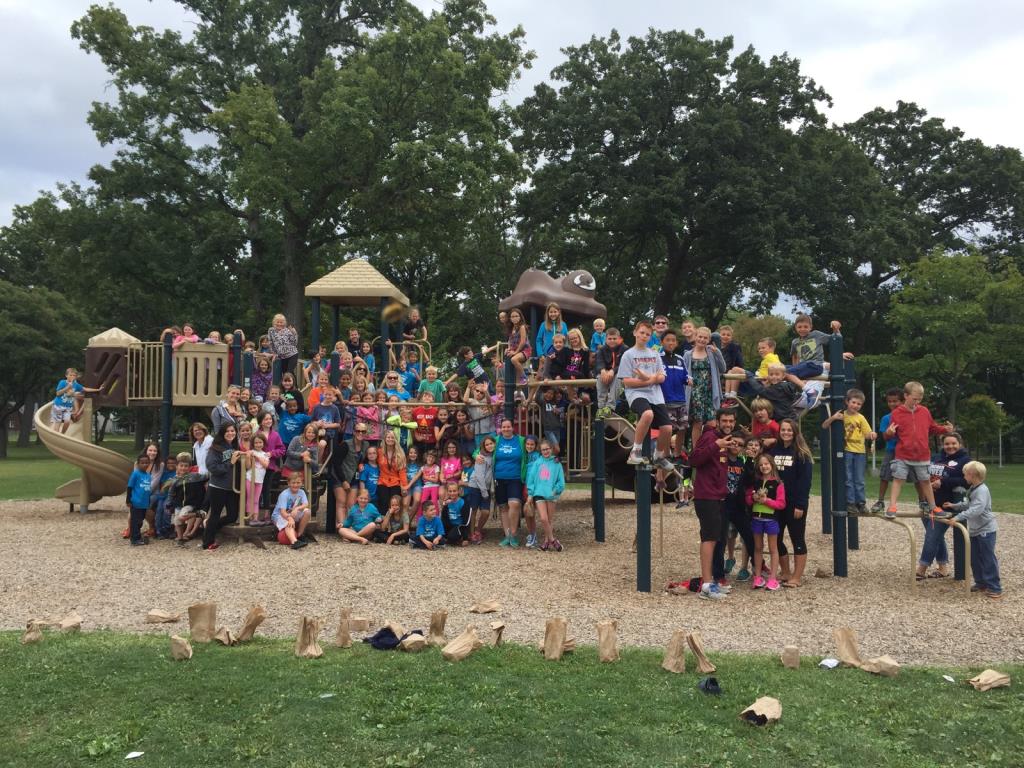 2017 Summer Camp Registration Packet

2017 All Camp Field Trips-Thursdays

2017 Optional Field Trip Form-Tuesdays

2017 Pizza Lunch Form
** We are in the process of sorting out which teachers will be with each age group, so bear with us while we get those details worked out for Summer 2017 **
The University of Detroit Mercy has a reading camp and the information is below:

Info Sheet Reading Program 2017
Summer Camp Staff: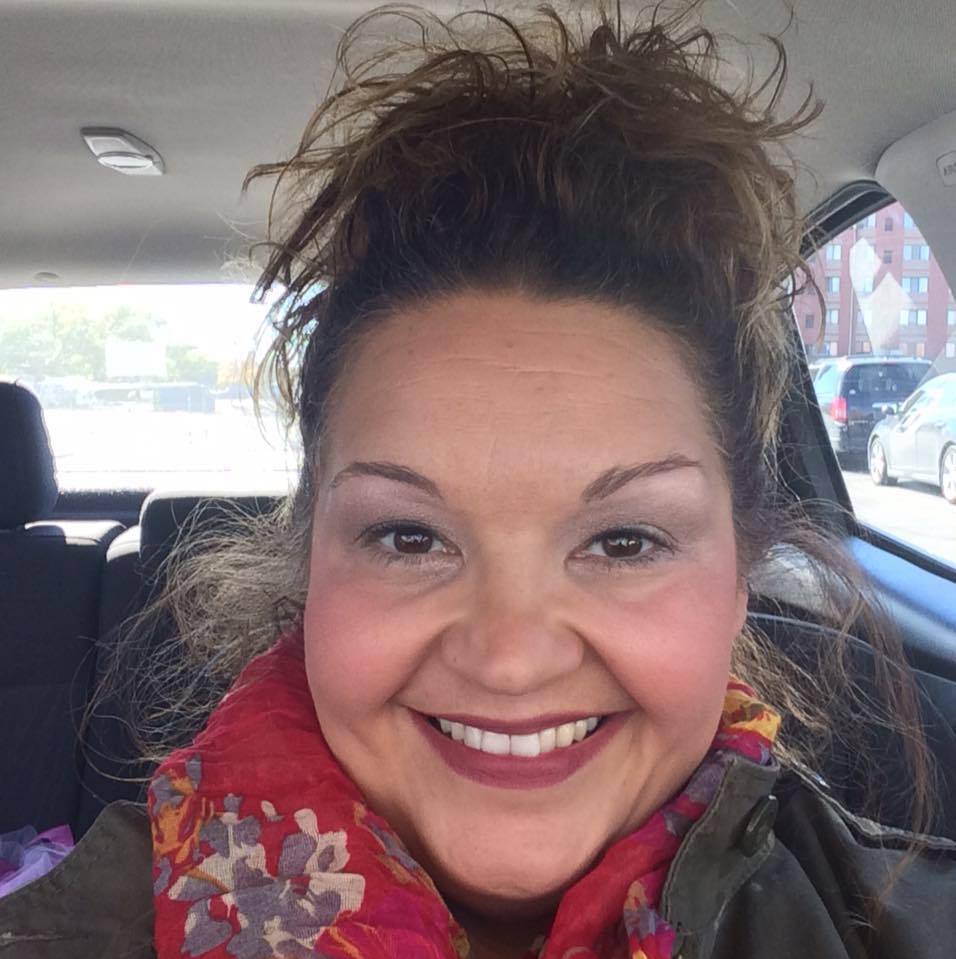 Miss Julie (Kdg)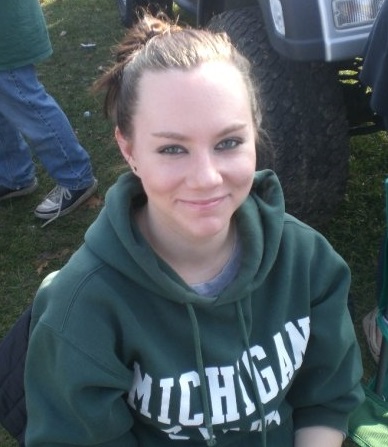 Miss Sam(1st grade)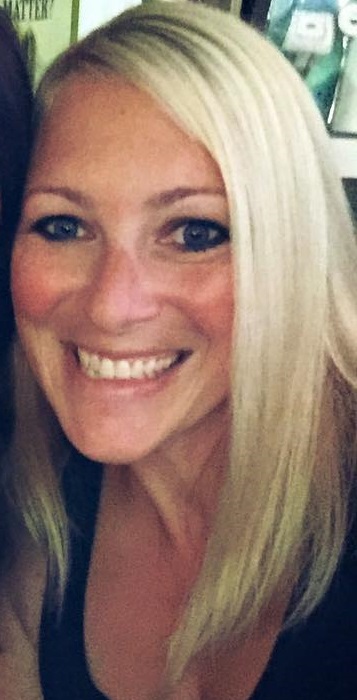 Mrs. Melissa (2nd grade)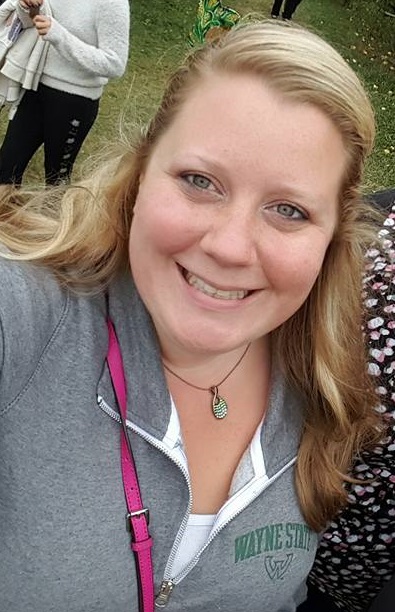 Miss Jen (3rd & 4th)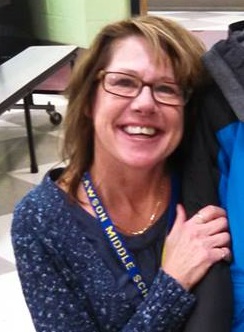 Ms. Stacy (4th-5th-6th)

Clawson Kids Learn


Ferry Halim


Kid Sites


American Girl Games


Free Rice English Vocabulary


Prongo Games


Fun Brain


Harry Potter


Kids National Geographic


Funology


iteach


abcya


MI Kids


Disney Surf Swell Island


Cyber Kidz Games


Poptropica
CHECK OUT THESE LINKS:

Have Fun Teaching


PaySchools


School Closings


Zero to Three Website